Total Nerd
Fan Theories On 'Guardians of the Galaxy Vol. 3'

Updated June 26, 2018
968 votes
184 voters
9k views
12 items
List Rules Vote up the theories that make the most sense.
Warning: this list contains Avengers: Infinity War spoilers.
Though it's slated for a 2020 release date, Guardians Of The Galaxy Vol. 3 theories are already popping up online. These Guardians sequel theories tie in with the already overwhelming amount of Infinity War Part 2 predictions, most of which try to make sense of a post-Snap universe.
However, with Avengers 4 scheduled to come out in 2019 (before GotG Vol. 3) most fans reckon there's a high chance some of Infinity War's deaths may be less than permanent. Some audience members are still trying to grapple with Star-Lord's defining moment in Infinity War and how it will affect GotG 3. Others have started speculating what new Marvel characters will join the fray.
Director James Gunn has given some hints on social media to diehard fans as to the film's plot, but what will happen in Guardians of the Galaxy Vol. 3 is still anyone's guess.
We'll Learn More About Rocket Raccoon's Backstory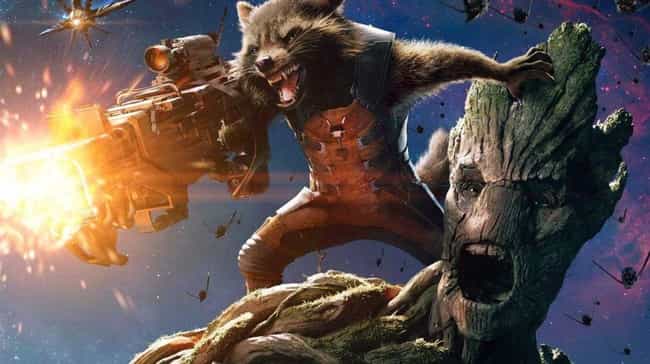 Rocket Raccoon's backstory has remained a complete mystery so far. He's vaguely alluded to being a product of a dodgy science experiment with outbursts like, "I didn't ask to get made!" His snarly, quick-temper also hints at a more feral prehistory, something that James Gunn revealed at Hasbro HASCON 2017 will be addressed in future installments:
We are going to learn more about where Rocket comes from in the coming sagas. It's going to be a little different from the comics. We already know a lot about from where he came from. It's a little bit more horrible than what it is in the comics when you come down to it. We will learn more about that.
This strongly points to Guardians of the Galaxy Vol. 3 finally pulling some of the mystery surrounding the fan-favorite character to rest, though Gunn's use of the word "sagas" also hints the reveal may be saved for a spinoff movie.
Star-Lord, Mantis, And Drax Will Be Back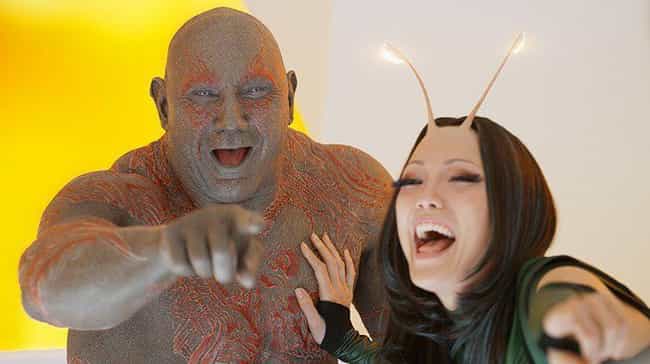 With everyone except for Rocket Raccoon and Nebula dusted by the gauntlet-wearing hand of Thanos in Avengers: Infinity War, it seems inconceivable that another Guardians movie can happen. But, while the permanent fates of most of Thanos's victims remain unknown, three of the Guardians are already confirmed to be returning in some form or another.
Chris Pratt revealed to MTV International that the third installment of Guardians of the Galaxy would begin filming in January 2019, proving his involvement. Dave Bautista also went on record about Drax's mysterious resurrection for the film:
I'm gonna be in Guardians 3. I don't know how they're bringing me back, yeah but somehow I'm going to make it because, as far as I know, I am going to be in Guardians 3, so I have to be back.
Meanwhile, Mantis's return was accidentally-on-purpose spoiled by James Gunn on Twitter.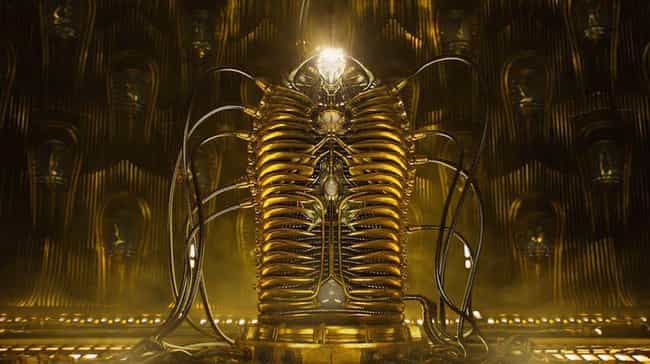 After his existence was teased at the very end of Guardians of the Galaxy Vol. 2, Adam Warlock was hotly tipped to show up in Avengers: Infinity War to thwart Thanos. Unfortunately for half the universe, that didn't happen. According to the Russo brothers, Warlock won't be gracing the MCU with his golden presence in Avengers 4, either.
By the process of elimination, it only makes sense that if he's ever going to show up again, it'll be in Guardians of the Galaxy Vol. 3, as Redditor /u/2chainzrules24_2 points out:
This film is set to take place after [the] Untitled Avengers [film] and will probably deal with the fallout of losing Gamora in Infinity War. The film will probably feature Adam Warlock as an antagonist at first before he becomes a hero and joins the team. It's possible that Adam Warlock will have some connection to a soul realm where Peter would be able to see Gamora again, but that might seem a little forced and might not make a lot of sense.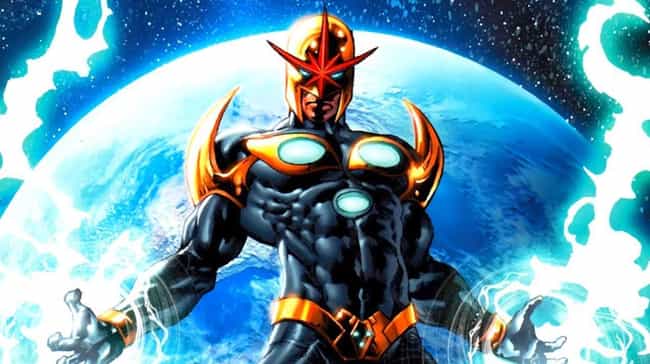 In a live Facebook Q&A in August 2017, James Gunn not only revealed he's helping to plan the next "10-20 years" of Marvel movies, but he also confirmed that Marvel is considering using Nova. Not the Nova Corps – the intergalactic police force we saw in the first two Guardians films – but the character, Nova, an individual, super-powered member of the Corps.
When asked about Nova's possible inclusion by a fan, Gunn responded, "Yes, definitely. Nova comes up occasionally as someone we might use." It's no secret that Gunn drew inspiration from Dan Abnett and Andy Lanning's successful Guardians revival comic series from 2008, as well as the duo's previous 2007-10 run on Nova.