Weird History People In France Are Building A Medieval Castle Using Only Medieval Methods - And It Looks Amazing

Burgundy, France, is growing more than just grapes. Since 1997, a group of "experimental archaeologists" have been building a medieval castle in France. The castle, called Guedelon, only uses construction techniques and materials that were available in the early 1200s. That means no cranes, no cement mixers, and no computers. Everything is done by hand – or with the help of Guedelon's friendly donkeys.
If you've ever wondered what life was like in a medieval castle, you can visit Guedelon. You can even volunteer to help build the castle – if you speak French. If not, Guedelon is already open to visitors who want to see a medieval castle in action.
The Guedelon castle project has thought of everything – even the castle's imaginary owner, Seigneur Guilbert. He is a mid-level feudal lord who got royal permission to build his castle after supporting the crown during a rebellion. The pictures of this medieval castle under construction will make you want to drop everything to visit Guedelon.
The Stunning Guedelon Castle Is In Burgundy, France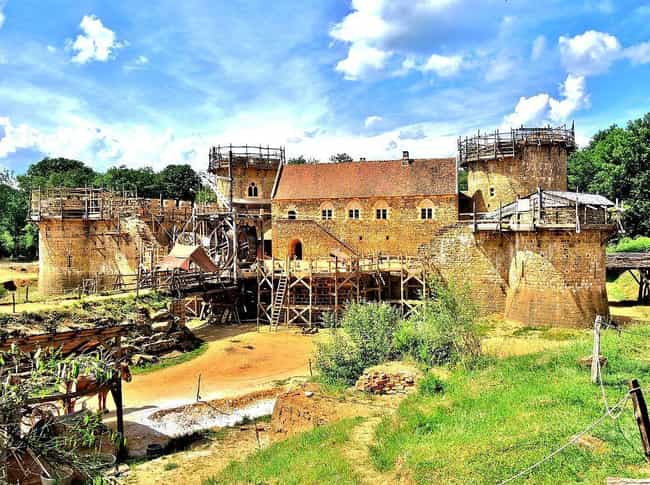 The Castle's Location Is Close To Quarries, Forests, And Water For Building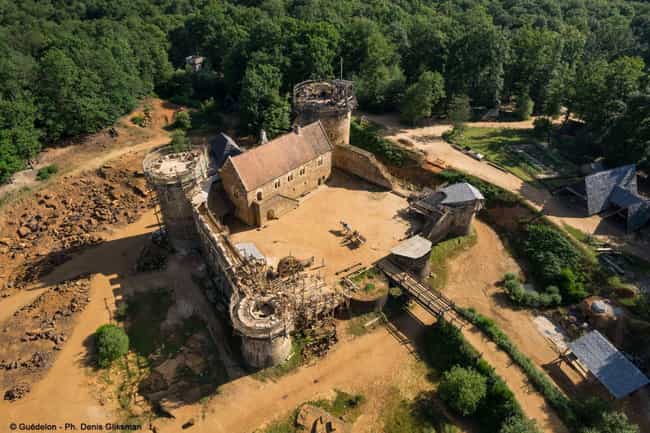 The Builders Are Only Using Techniques That Would Have Been Available In The 1200s