Weird Nature
Can You Guess Which Animal You're Looking At Up Close?

The most fascinating creatures exist throughout the world, and many of them look even more captivating when you see them up close. Close up photos of animals display the features one doesn't always appreciate from far away, some of them beautiful, some of them a bit unsettling. When you add a microscope or telephoto lens into the mix, you see even the most familiar animals in a totally new light. Photos that mess with your head like these close up animal pics introduce an entirely different side of something super familiar.
It becomes a fun little game, letting you ask, "Which animal is this?" You might even be fooled by animals you see or interact with every single day. These close up animal pictures will let you test your knowledge of some interesting critters, daring you to look a bit closer at things you may not consider without a forced-perspective photo.
Are These Scales Or Something Else?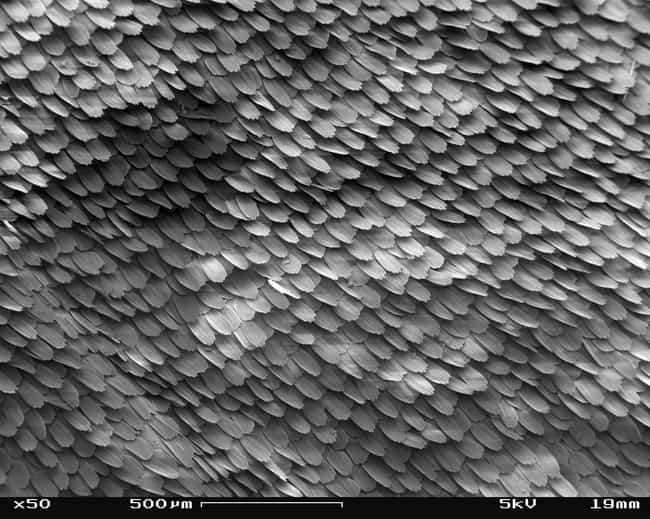 What kind of creature do these scales belong to? Hint: think flying, not slithering.
Though the photo appears to show something reptilian, it's actually a microscopic shot of a peacock moth. Moths have scales covering much of their body which produce their coloration and provide defense against obstacles such as spiderwebs.
Who Does This Furry Body Belong To?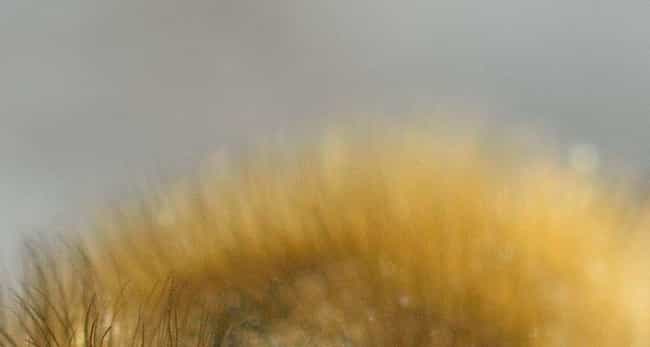 What kind of fuzzy creature is this? Hint: you may not want to pet it.
Believe It Or Not, It's A Bee!
A bee's furry body makes it easier to trap pollen, an essential component for their own food supply as well as pollinating flowers and other plants.