Music
Famous Guitarists from Orange County

List of famous guitarists born who were born in Orange County, listed alphabetically with photos when available. Many of these guitar players from Orange County are legends in the music world, each with their own innovative styles of play. If you play guitar, whether acoustic or electric, then these famous Orange County guitar players should be people you look up to. These are some of the best guitarists that have ever picked up the instrument, and whether they play rock, blues, metal or folk, these men and women are considered legends.
A list made up of items like Jeff Buckley and Buckethead.
This list answers the questions, "What guitar players are from Orange County?" and "Who are famous Orange County guitarists?"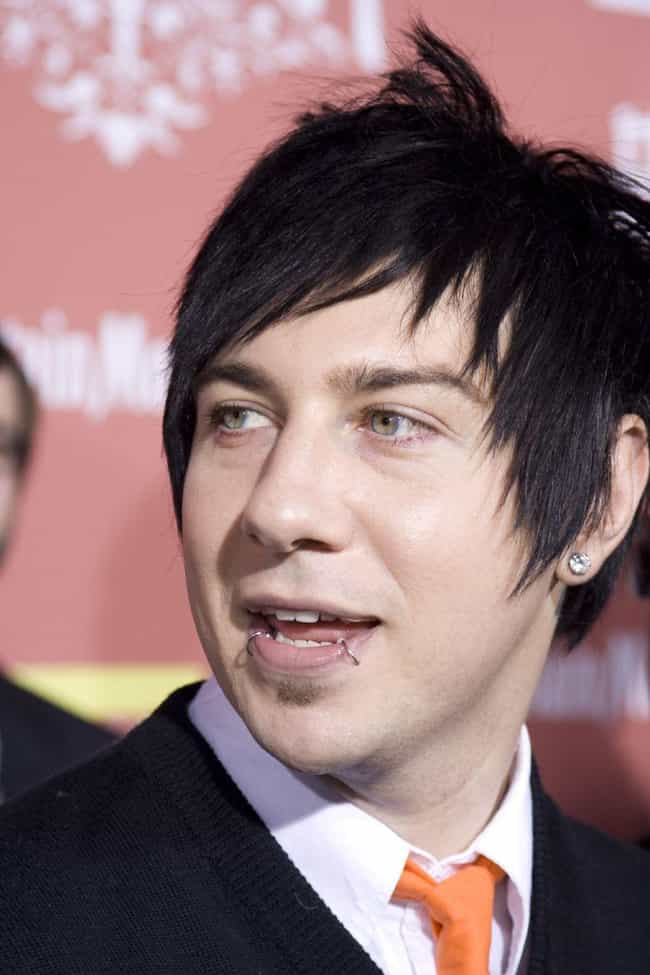 Avenged Sevenfold (sometimes abbreviated as A7X) is an American heavy metal band from Huntington Beach, California, formed in 1999. The band's current lineup consists of lead vocalist M. Shadows, rhythm guitarist and backing vocalist Zacky Vengeance, lead guitarist and backing vocalist Synyster Gates, bassist and backing vocalist Johnny Christ, and drummer Brooks Wackerman. Avenged Sevenfold is known for its diverse rock sound and dramatic imagery in album covers and merchandise. Avenged Sevenfold emerged with a metalcore sound on the band's debut Sounding the Seventh Trumpet and continued this sound through their second album Waking the Fallen. However, Avenged Sevenfold's style had evolved ...more on Wikipedia
Nationality: United States of America
Birthplace: Olympia, USA, Washington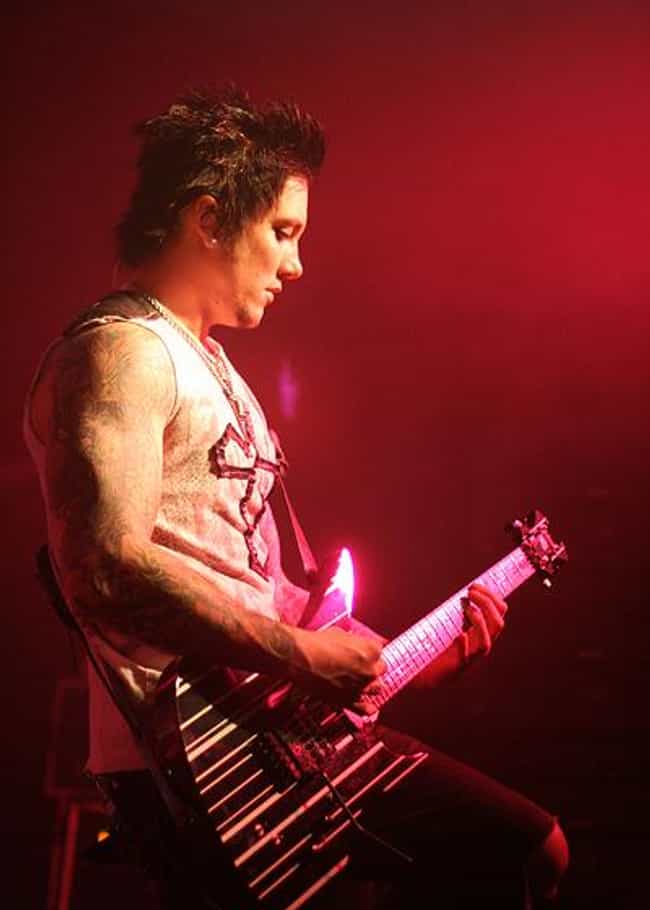 Brian Elwin Haner Jr. (born July 7, 1981), better known by his stage name Synyster Gates or simply Syn, is an American musician, best known for being the lead guitarist and backing vocalist of the band Avenged Sevenfold. He ranks No. 87 on Guitar World's 100 Greatest Guitarists of All Time. Gates was voted as Best Metal Guitarist in the World by Total Guitar in 2016 and once again in 2017. ...more on Wikipedia
Nationality: United States of America
Birthplace: Huntington Beach, USA, California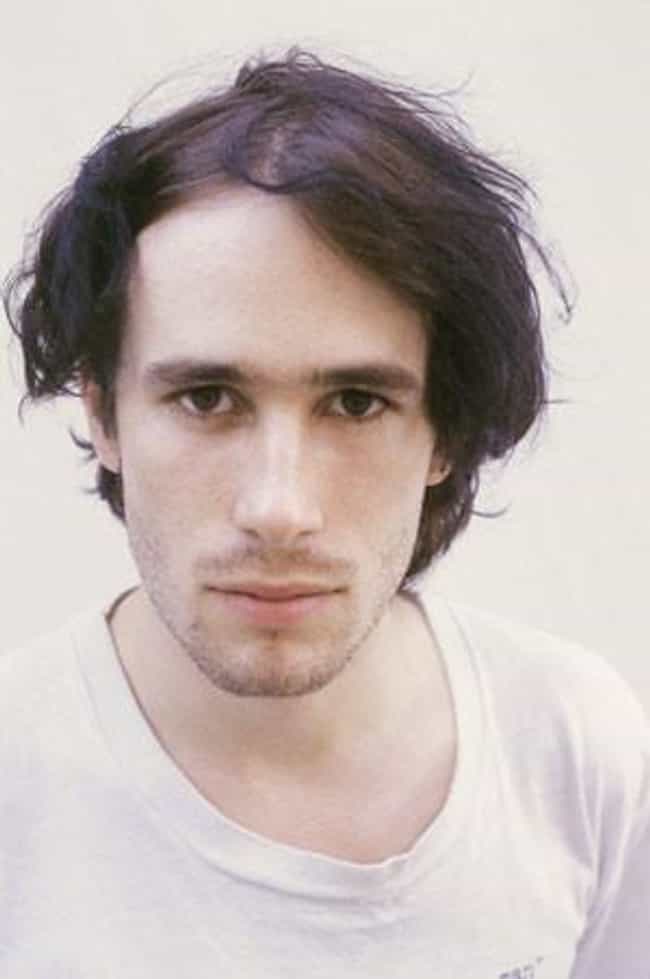 Jeffrey Scott Buckley (November 17, 1966 – May 29, 1997), raised as Scott Moorhead, was an American singer, songwriter and guitarist. After a decade as a session guitarist in Los Angeles, Buckley amassed a following in the early 1990s by playing cover songs at venues in Manhattan's East Village, such as Sin-é, gradually focusing more on his own material. After rebuffing much interest from record labels and his father Tim Buckley's manager Herb Cohen, he signed with Columbia, recruited a band, and recorded what would be his only studio album, Grace, in 1994. Over the following three years, the band toured extensively to promote the album, including concerts in the U.S., Europe, Japan, and ...more on Wikipedia
Nationality: United States of America
Birthplace: USA, California, Anaheim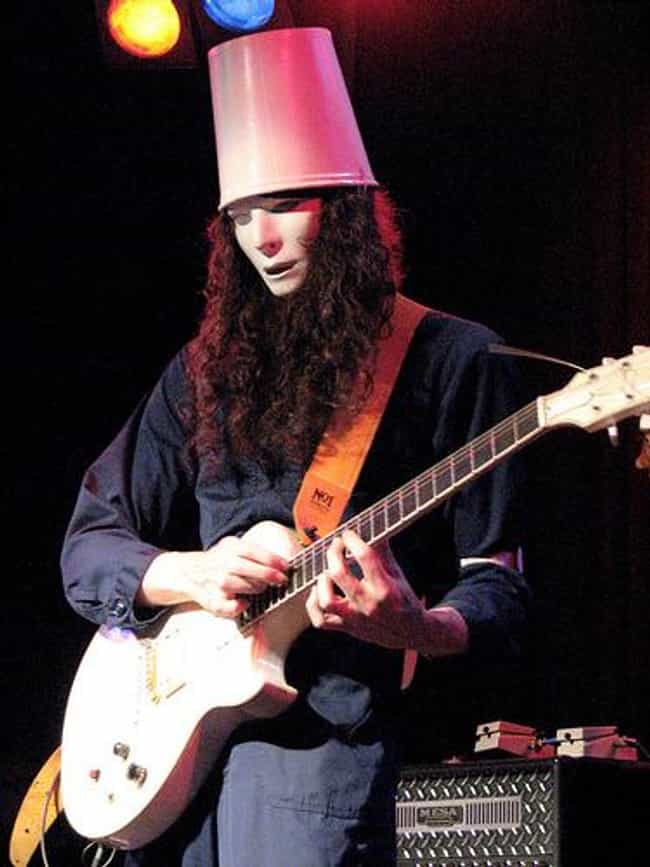 Brian Patrick Carroll (born May 13, 1969), known professionally as Buckethead, is an American multi-instrumentalist musician who has received critical acclaim for his innovative electric guitar playing. His music spans many genres, including progressive metal, funk, blues, bluegrass, ambient, and avant-garde music. He performs primarily as a solo artist, though he has collaborated extensively with a wide variety of high-profile artists such as Bill Laswell, Bootsy Collins, Bernie Worrell, Iggy Pop, Les Claypool, Serj Tankian, Bill Moseley, Mike Patton, Viggo Mortensen, That 1 Guy, Bassnectar, and was a member of Guns N' Roses from 2000 to 2004. He has released 306 studio albums, four special ...more on Wikipedia
Nationality: United States of America
Birthplace: Huntington Beach, USA, California
Guitars Played: Jackson Guitars