Music
Famous Guitarists from San Francisco

List of famous guitarists born who were born in San Francisco, listed alphabetically with photos when available. Many of these guitar players from San Francisco are legends in the music world, each with their own innovative styles of play. If you play guitar, whether acoustic or electric, then these famous San Francisco guitar players should be people you look up to. These are some of the best guitarists that have ever picked up the instrument, and whether they play rock, blues, metal or folk, these men and women are considered legends.
This is a list that includes items like Courtney Love and John Fogerty.
This list answers the questions, "What guitar players are from San Francisco?" and "Who are famous San Francisco guitarists?"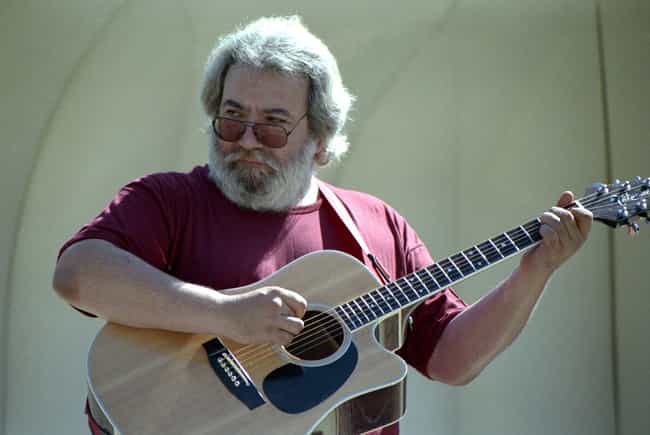 Jerome John "Jerry" Garcia (August 1, 1942 – August 9, 1995) was an American singer-songwriter and guitarist, best known for his work as the lead guitarist and as a vocalist with the band the Grateful Dead, which came to prominence during the counterculture era in the 1960s. Although he disavowed the role, Garcia was viewed by many as the leader or "spokesman" of the group.One of its founders, Garcia performed with the Grateful Dead for their entire 30-year career (1965–1995). Garcia also founded and participated in a variety of side projects, including the Saunders–Garcia Band (with longtime friend Merl Saunders), the Jerry Garcia Band, Old & In the Way, the Garcia/Grisman acoustic duo, ...more on Wikipedia
Nationality: United States of America
Birthplace: San Francisco Peninsula, Northern California, California, Contiguous United States, San Francisco Bay Area, + more
Guitars Played: Gibson SG, Gibson Les Paul, Fender Stratocaster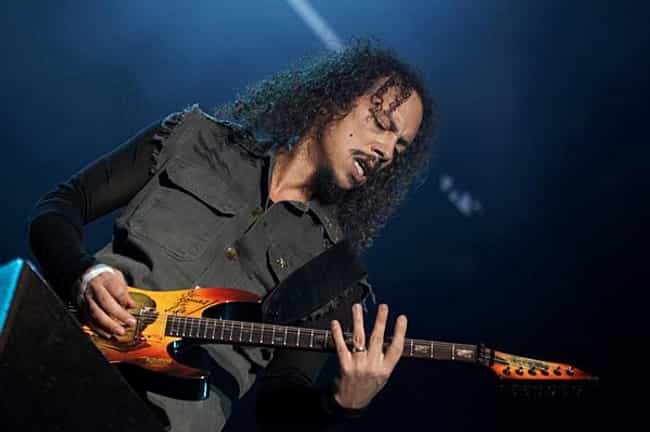 Kirk Lee Hammett (born November 18, 1962) is an American musician who has been lead guitarist and a contributing songwriter for the heavy metal band Metallica since 1983. Before joining Metallica he formed and named the band Exodus. In 2003, Hammett was ranked 11th on Rolling Stone's list of The 100 Greatest Guitarists of All Time. In 2009, Hammett was ranked number 15 in Joel McIver's book The 100 Greatest Metal Guitarists. ...more on Wikipedia
Nationality: United States of America
Birthplace: San Francisco Peninsula, Northern California, California, Contiguous United States, San Francisco Bay Area, + more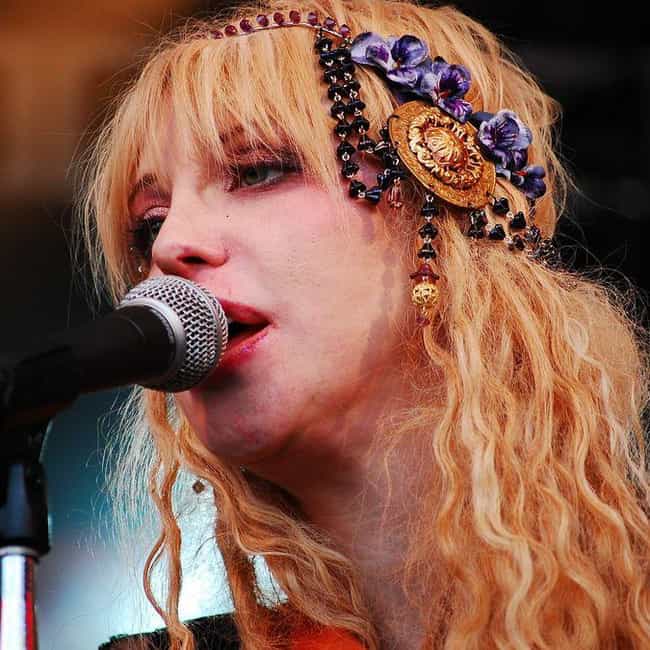 Courtney Michelle Love (born Courtney Michelle Harrison; July 9, 1964) is an American singer, songwriter and actress. A figure in the punk and grunge scenes of the 1990s, Love's career has spanned four decades. She rose to prominence as the lead vocalist of the alternative rock band Hole, which she formed in 1989. Love has drawn public attention for her uninhibited live performances and confrontational lyrics, as well as her highly publicized personal life following her marriage to Nirvana frontman Kurt Cobain. Born to countercultural parents in San Francisco, Love had an itinerant childhood, but was primarily raised in Portland, Oregon, where she played in a series of short-lived bands and ...more on Wikipedia
Nationality: United States of America
Birthplace: San Francisco Peninsula, Northern California, California, Contiguous United States, San Francisco Bay Area, + more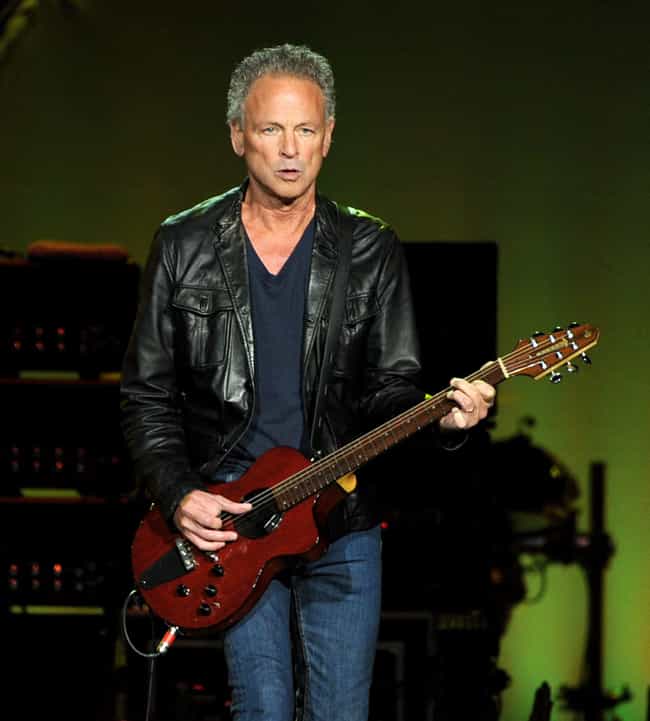 Lindsey Adams Buckingham (born October 3, 1949) is an American musician, singer, songwriter and producer, best known as lead guitarist and one of the vocalists of the music group Fleetwood Mac from 1975–1987 and 1997–2018. In addition to his tenure with Fleetwood Mac, Buckingham has released six solo albums and three live albums. As a member of Fleetwood Mac, he was inducted into the Rock and Roll Hall of Fame in 1998. In 2011, Buckingham was ranked 100th in Rolling Stone Magazine's 2011 list of "The 100 Greatest Guitarists of All Time". Buckingham is known for his fingerpicking guitar style. Fleetwood Mac, the band that gave Buckingham his greatest exposure, had been around since the late ...more on Wikipedia
Nationality: United States of America
Birthplace: Palo Alto, California, United States of America