Music
Famous Guitarists from Scandinavia

Updated June 8, 2017
3.8k views
28 items
List of famous guitarists born who were born in Scandinavia, listed alphabetically with photos when available. Many of these guitar players from Scandinavia are legends in the music world, each with their own innovative styles of play. If you play guitar, whether acoustic or electric, then these famous Scandinavia guitar players should be people you look up to. These are some of the best guitarists that have ever picked up the instrument, and whether they play rock, blues, metal or folk, these men and women are considered legends.
The list you're viewing is made up of a variety of different items, including Alexi Laiho and Timo Tolkki.
This list answers the questions, "What guitar players are from Scandinavia?" and "Who are famous Scandinavia guitarists?"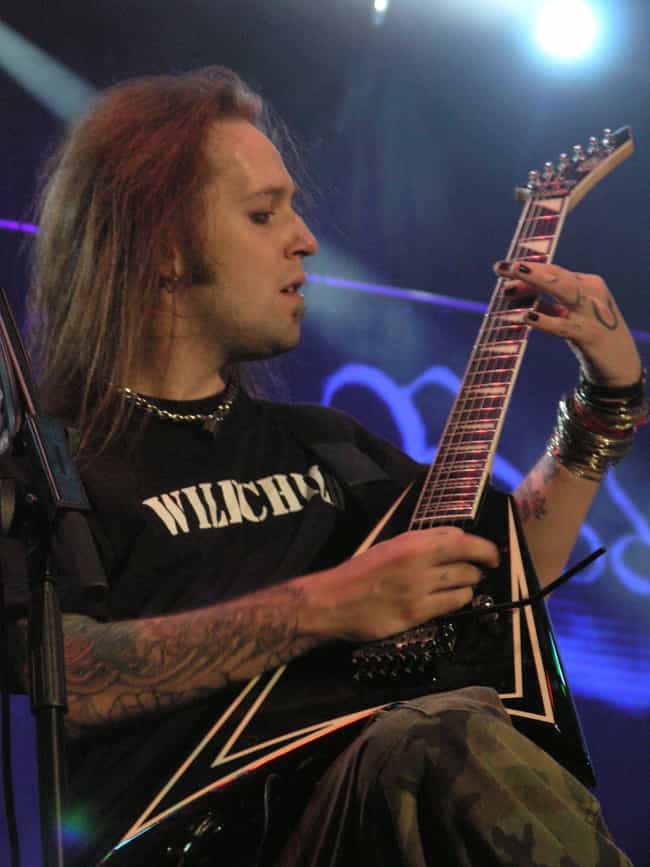 Alexi "Wildchild" Laiho (born Markku Uula Aleksi Laiho; 8 April 1979) is a Finnish guitarist, composer, and vocalist. He is best known as the lead guitarist, lead vocalist and founding member of the melodic death metal band Children of Bodom, and is also the guitarist for Sinergy, The Local Band and Kylähullut. He has previously played with Thy Serpent and Impaled Nazarene on occasion, as well as Warmen and Hypocrisy. Laiho has received widespread acclaim for his guitar work. In 2004 he was ranked #96 out of 100 Greatest Heavy Metal Guitarists of All Time by Guitar World. Guitar World magazine has also ranked him as one of the 50 fastest guitarists in the world. In addition, Roadrunner ...more on Wikipedia
Nationality: Finland
Birthplace: Scandinavia, Uusimaa, Europe, Northern Europe, Nordic countries, + more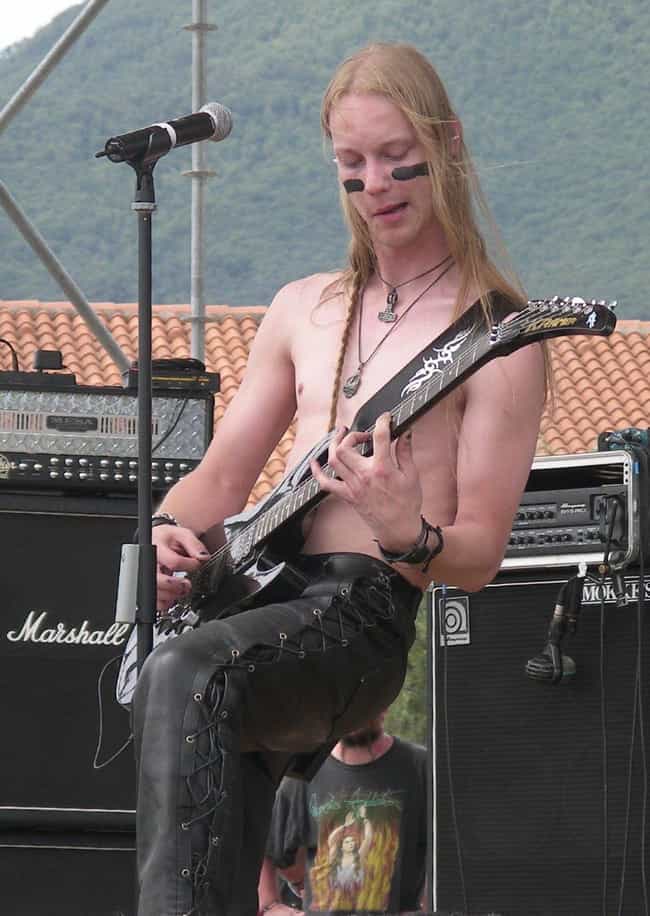 Petri Lindroos (born 10 January 1980 in Espoo, Finland) is a melodic death/folk metal guitarist and vocalist. He is currently the lead vocalist in Ensiferum and, prior to this, was a founder and lead vocalist for Norther. ...more on Wikipedia
Nationality: Finland
Birthplace: Scandinavia, Uusimaa, Europe, Northern Europe, Nordic countries, + more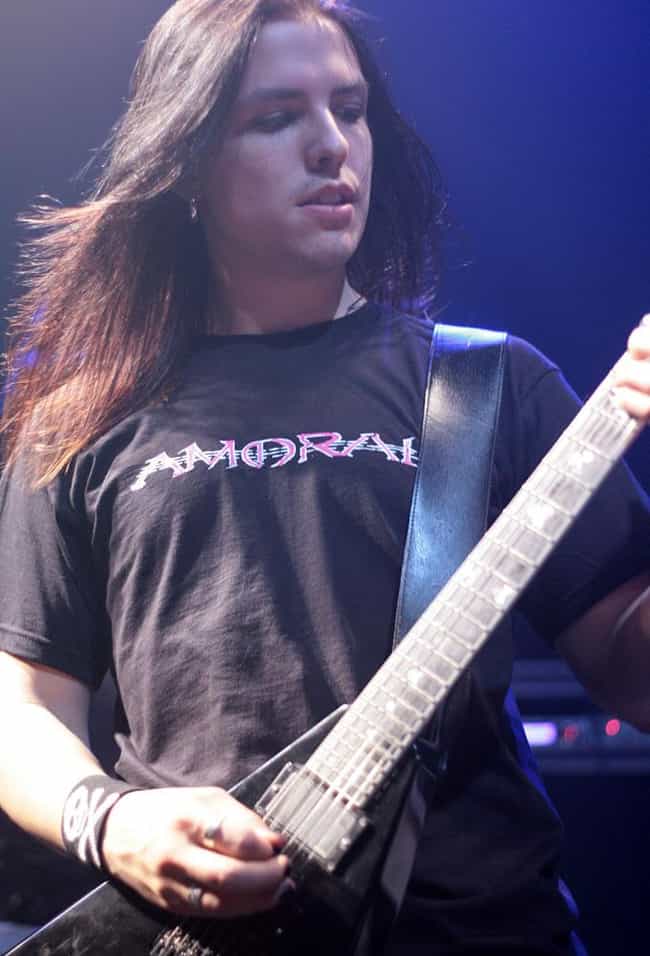 Kristian Ranta, also known as Kride, was the guitarist of the Finnish melodic death metal band Norther, until their break up in 2012. Kristian has composed most of Norther's best known songs including Frozen Angel, and is also credited for renaming the band (originally called Requiem). Ranta has played the guitar on all the band's full-length albums, the most recent being Circle Regenerated (2011) and N (2008), and contributed clean vocals to the Solution 7 EP, Till Death Unites Us, the No Way Back EP and N. He has formed an experimental side project named Gashouse Garden with Children of Bodom drummer Jaska Raatikainen. Kristian has also acted, along with his band mates, in a Finnish film ...more on Wikipedia
Nationality: Finland
Birthplace: Scandinavia, Uusimaa, Europe, Helsinki-Tallin Euregio, Northern Europe, + more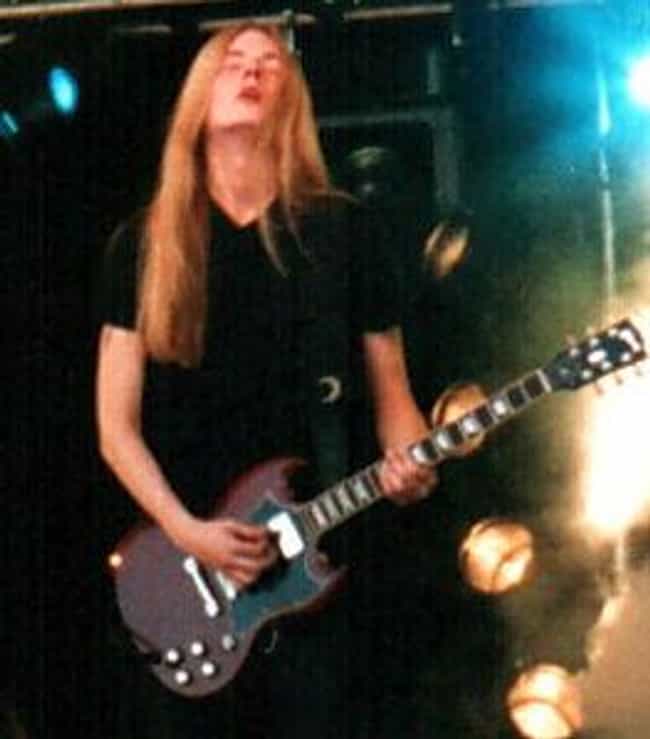 Mikko Viljami Lindström (born 12 August 1976), more commonly known as "Linde", is a Finnish musician and songwriter, best known as the guitarist for the Finnish gothic rock band HIM. Influenced by the likes of Black Sabbath and Steve Vai, Lindström began playing guitar at age ten, joining the band Aurora in his teenage years, where he met Ville Valo. In 1995, the two reformed Valo's previous band HIM, which would go on to release eight studio albums and become one the most commercially successful Finnish bands of all time, and the first to receive a gold record in the United States. In 2017, the band announced their plans to retire following a farewell tour, and played their final show on ...more on Wikipedia
Nationality: Finland
Birthplace: Scandinavia, Uusimaa, Europe, Helsinki-Tallin Euregio, Northern Europe, + more