Graveyard Shift This Guy's Roommate Murdered Someone In Their Apartment, And He Live Tweeted The Aftermath

10.3k views
9 items
Follow
What would you do if your roommate used your apartment to kill someone? It seems crazy, but it's not uncommon to encounter roommates who murder. And it happened to a Twitter user by the name of @chaserojo, and he became the guy who live tweeted a murder. It's the age of social media, where a person could get murdered and the news is up on the Internet within minutes. People have used Twitter for numerous things - even murderers themselves have turned to Twitter. But this one man shared his unfortunate yet hysterical experience of having the ultimate bad roommate. He turned to his sense of humor to help cope with the situation.
It all started on the day of the murder when he walked back into his home to find it was a crime scene. He took his followers along with him on the crazy journey he experienced in the following days, from walking into his apartment and finding the police to moving the hell out of the apartment.
Don't underestimate the power of the Internet. Yes it's usually used by many as a way to watch TV, catch up on current events or stalk people through social media, but even instances where people of the Internet came together to solve crimes. But there's nothing quite like murder aftermath live tweeted.
The First One Left Us Hanging

On February 13, 2017, @chaserojo took to Twitter to share his current situation: his roommate just murdered her boyfriend in their apartment. Clearly he was in a state of shock as he only informed his followers of the murder and left them all hanging. It wasn't until the following day he shed more insight on the subject. Thus started a long list of often interesting commentary from his perspective.
His Next Tweet Is When It Became Very Real
After leaving everyone in suspense for a day, he was back on Twitter to prove his first comment was not a joke. And he came prepared, with his roommate's mugshot.
His roommate, 24-year-old Katherine Jean Tonner fatally shot her boyfriend, Jose Ricardo Ortiz III, in the head. The two recently split up, yet were both still living in the apartment. After doing so she called 911, said she shot and killed someone who was badgering her for money. She also told them she was suicidal.
One of the other roommates was home during the murder, but didn't hear anything until he heard the "three loud bangs." He then found Ortiz dead and saw Tonner fleeing.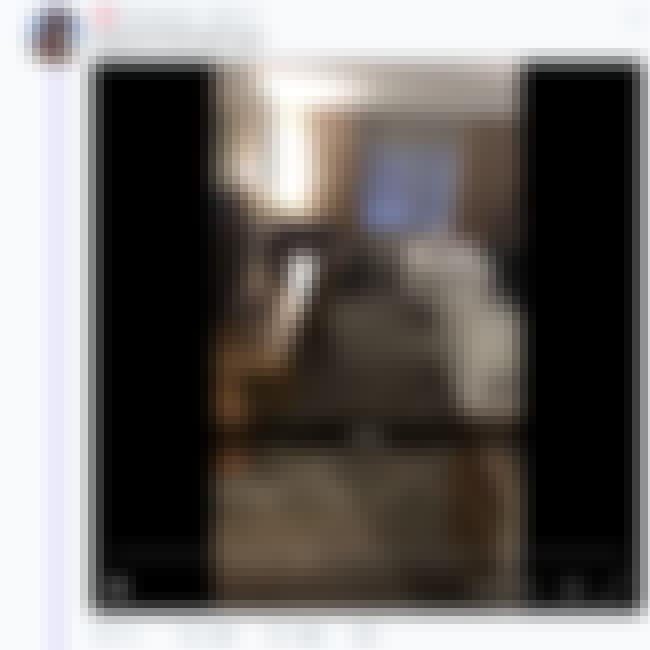 At least he got a place to stay. The ongoing investigation prevented him from staying in his apartment, but who would really want to stay in a place where someone was just murdered. He was put up in a hotel room and soon after turned to Twitter to share a funny video of the hotel with a caption of "lmao" saying "thanks for the hotel room."
Maybe There Was A Sign...

This one has got to top the cake. An investigator informed him she had written "death" on a calender hanging in their kitchen. No one noticed. Maybe she wanted someone to stop her from doing it, maybe she was just crazy.
By this time Rojo was gaining popularity for his Twitter commentary which came as a shock to him, saying "I really didn't expect this to blow up like it did. I'm bad at reacting to serious situations so I thought I could just go to Twitter."