Hair
Hairstyling Hacks for the Perfect 'Do Every Day

Everyone has them: hair days from hell. No matter what you do, it's frizzy, limp, lifeless, boring, and just will not stay in place. Well those days are numbered because the only thing keeping you from amazing, glamorous hair are a few hair hacks like the ones on this list.
Unfortunately we don't live in a world where we can all have professional live-in hairstylists to ease each and every hair woe. Instead, we need to rely on ourselves to get us out of the tangle. And luckily we have the Internet, which is filled with tons of tutorials and tips on how to tame even the frizziest of frizzes. And even luckier for you, you have us to compile all those hair tips from the interwebs into one awesome resource for hair tricks.
Our list covers how to get bangs without cutting them, how to get volume when none exists, and how to use a toothbrush in ways you never would have thought. We'll go over why our blow dryers have a "cool" button (hint: it's not just to cool you down during a hot blow-drying session), how to hide your roots, and how to use a bobby pin the right way. Chances are you're doing it wrong, but no worries, we were too!
So put down the curling iron and brush (just for a second) and vote up the hairstyling tips that will help you transform you from "hack" to "pro" when it comes to your hair.
1
Spray Bobby Pins with Hairspray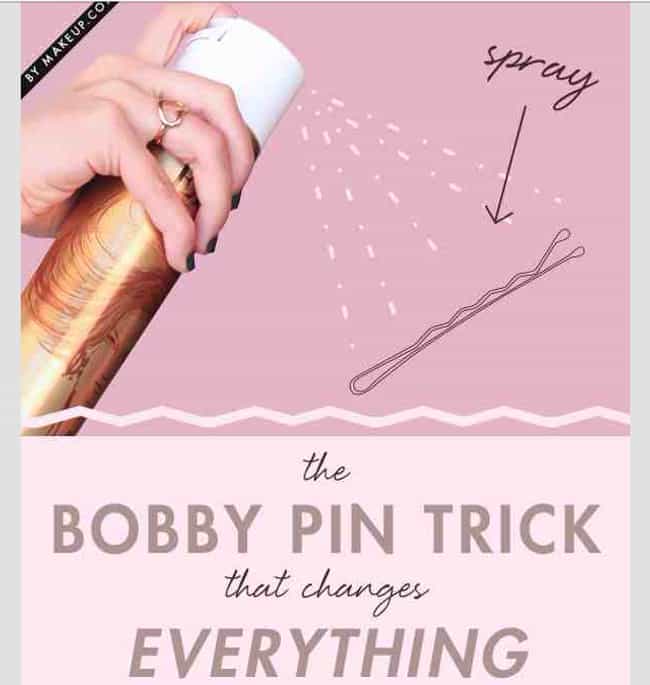 Spraying your bobby pins with hairspray before you use them helps to give you better hold.
Source:
Makeup.com
2
Get Rid of Pool Hair with Vinegar, Tomato or Lemon Juice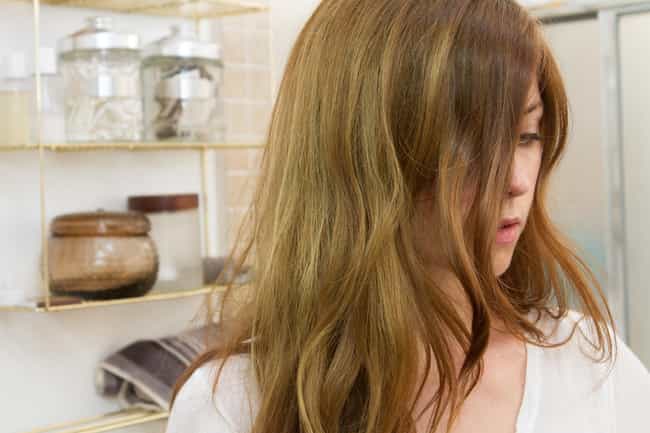 Livestrong suggests this little trick to get the green out of your hair after a swim: Pour 1/2 cup of white vinegar, tomato juice, or lemon juice onto hair and then work it through with a wide-tooth comb. Wait 10 minutes and then rinse. The acidity of the vinegar, tomato, and lemon removes the copper oxides from hair naturally.
3
Use a Dryer Sheet to Get Rid of Static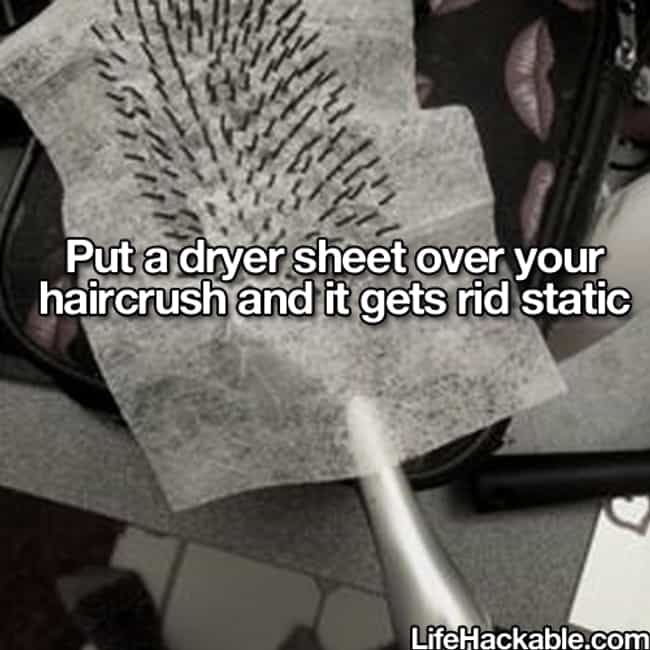 This tip from
Life Hackable
makes so much sense! Use a dryer sheet to get rid of static in your hair. All you have to do is place it over your hairbrush.
4
"Pancake" Your Braid to Make It Fuller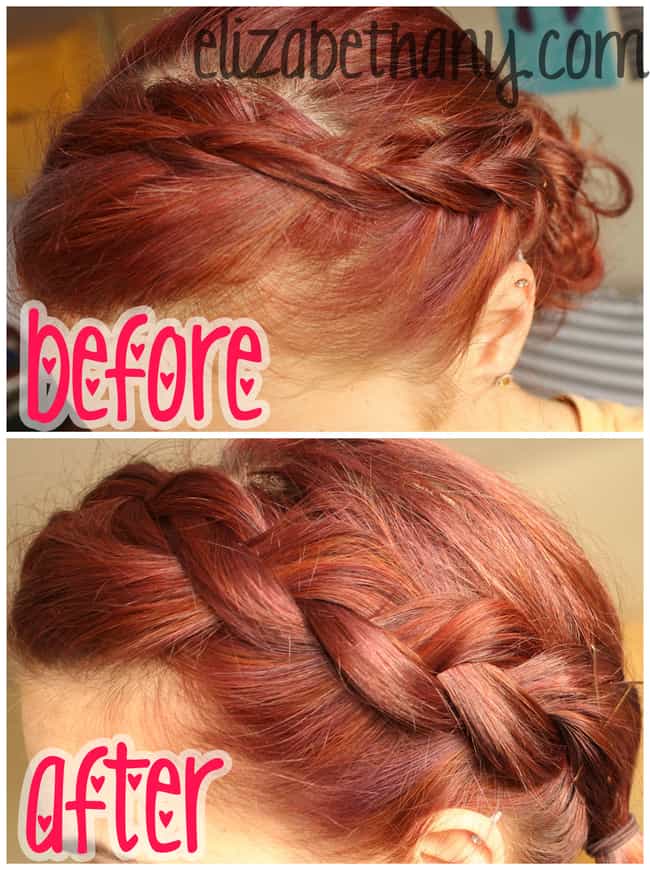 Make your braid look fuller with the "pancake" method. All you have to do is
pull the outer part of the braid out. Elizabethany shows you how.