Music
Halestorm Frontwoman Lzzy Hale Tells Us The 10 Songs That Shaped Her Singing

Witty, spontaneous and occasionally vulnerable, Halestorm frontwoman Lzzy Hale remains a constructive role model in the often destructive music world. Currently on tour to promote the band's fourth full-length album, Vicious, Hale is a figure of empowerment and a devoted flag-waver for the seemingly fading art of guitar-based rock and roll.
Walking a tightrope between tough chick and enthusiastic rock recruiter, Hale performs with youthful energy, making even angry songs like "Black Vultures" and the title track of the band's new record seem more like energetic exercises than pain-stricken exorcisms.
Rock and roll pumps through Hale's blood, and her ability to belt it out or sing with tenderness and compassion stems both from experience (she has been performing original music since she was 13 in 1997) and from her early exposure to classic music. As a kid, her dad gave her records by The Beatles, the Rolling Stones, Alice Cooper and AC/DC, while her mom rounded out her tutelage with albums by female performers, including Janis Joplin, Joan Jett and the Blackhearts, Heart and Pat Benatar.
Taking a trip down memory lane, Hale talked about the 10 songs that have had a direct impact on her decision to write and play music, the effect the tunes had on the evolution of Halestorm and the way they helped shape her personality both onstage and off.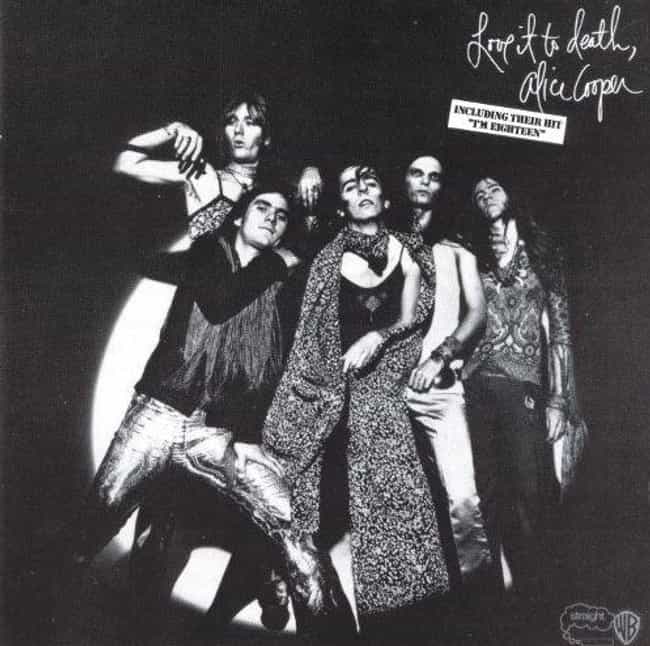 I was obsessed with the Alice Cooper record Love it to Death when I was 11. We had just moved into a new house and these neighborhood girls asked me over to a slumber party to welcome me into the neighborhood. My neighbor, Cara, said, "Make sure you bring some of your favorite CDs because we're gonna put on makeup and listen to our favorite songs." This was around the time Backstreet Boys and TLC were really popular. So I brought Alice Cooper's Love it to Death to the slumber party. When it was my turn to play the music, I put it in and I don't think we made it past the first chorus. Man, those girls looked at me like I was from outer space. I went home and told my parents that the party was a lot of fun, but that they didn't like my music. And my dad said, "Well, what you like is a lot different from what they like, but you should be proud of that." It was cool, but it was also weird. Before then, I thought everything was normal and I was like everyone else. Then you have this moment where you find out that these things that you're so passionate about are different than what anyone else you're hanging out with likes. It was a lesson to own what you are and what you like. Own your weirdness.
Judas Priest "Painkiller"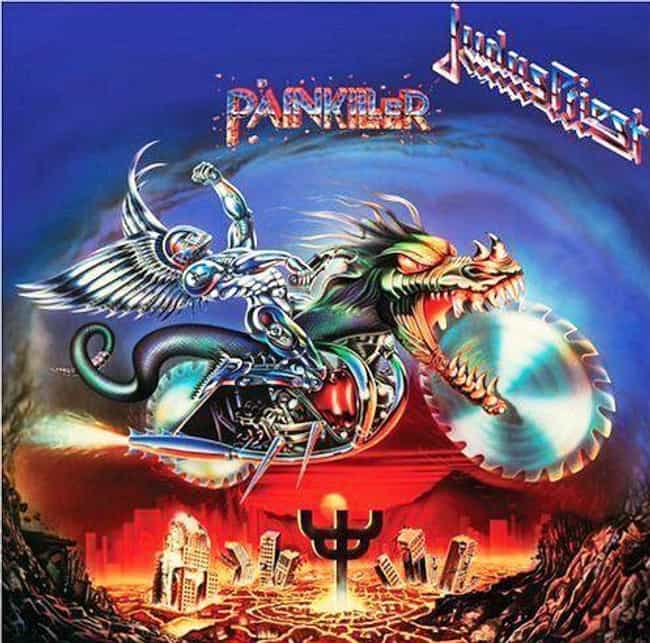 I was 13 or 15 when I first heard that. I had a neighbor friend whose name was David who brought over some CDs and there was a compilation of Judas Priest he had gotten that he didn't want anymore. And he gave me Metallica's Garage Inc., the covers album, and that was actually my introduction to Metallica. I almost covered "Painkiller" years later after I moved to Nashville. There's an amazing rock and roll community there and we all get up and perform every now and again. There was a week until this show, and I said, "Are we doing 'Painkiller?'" There were two guitarists that were supposed to be my backing band for the gig, and they're like, "Dude, that is a motherf*cker of a song. Can we do another Priest song instead?" So I never got to cover it. But it's one of my favorites. There's a journey that it goes on. It's something I went back to when we were writing a lot of Vicious because that era of metal was so important. There would be no Metallica if it wasn't for Judas Priest and "Painkiller" is one of those songs you can go back to a still learn something from.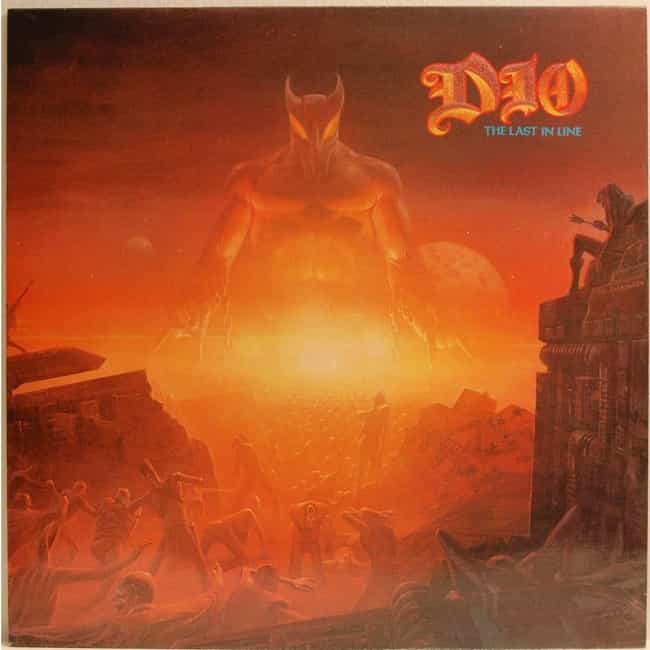 I knew Dio from Black Sabbath before I knew Ozzy from Sabbath. It's just what I heard first and I loved all of the songs. Then when he went solo it's like he brought those great songs with him to Dio even though Sabbath was still happening. I discovered the song "The Last in Line" when I was a kid in Philadelphia. We had a bunch of friends from Jersey that would come over and one of them gave me these video compilations. One of them had "The Last in Line" on it and it was such an awesome video. I'd watch it over and over. He had such a great delivery and the way he delivered on that song is second to none. Watching him in the video and seeing him looking right into the camera while he was performing, it felt like he was singing directly to me. He became a real role model to me when we started this band. I was a very shy kid – the kid who was wouldn't volunteer to take something to the office for a teacher because I was afraid I would screw up. Seeing Dio commanding a crowd of 60,000 people gave me hope that I could immerse myself in music and become prepared to play live. And seeing him and my other heroes was such a huge reason I am the way I am and I can be confident and walk into the room like I own the place.
Cinderella "Somebody Save Me"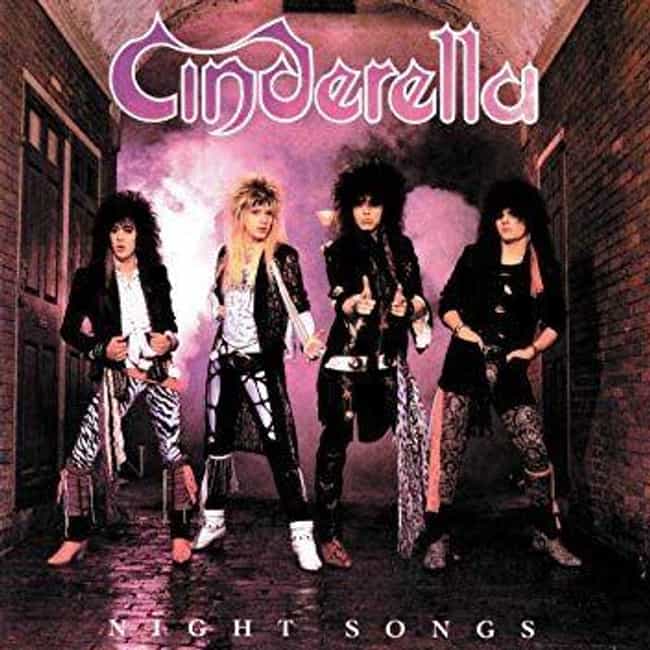 One of my mom's friends, Shelley, lived about an hour from us. She was a huge '80s girl back in the day and she gave me this [1987] Cinderella compilation called Night Songs. There was a collection of songs in this video that played out in a story. So it was kind of a mini-movie with a bunch of live performances and videos. I was absolutely obsessed with it and I told myself I was going to marry [the band's frontman] Tom Keifer. It's really weird because now we're really good friends and his wife knows about my teenage crush. Obviously, I've moved past that. I'm not going to stalk him. But we have barbecues with his family all the time over the summer. So it's really strange that he winds up being not only one of those people that got me into playing guitar, but actually a good friend. Whenever things get too crazy I'll text him. If I'm freaking out he'll go, "No, it's alright. You got this." And that song, "Somebody Save Me" is such a great single. It always brings the house down.