Attractions

List of Famous Halifax Buildings & Structures

List of the famous landmarks that make up the Halifax skyline, listed alphabetically with photos when available. Halifax architectural landmarks as well as other major buildings, dwellings, and other structures in Halifax are included on this list. Information about these Halifax buildings is included on this list, such as when the building first opened and what architectural style it falls under. List includes both new buildings in Halifax and older historic landmarks.
Buildings include everything from Halifax County Courthouse to Prestwould.
This list answers the question, "What are the most famous buildings in Halifax?"
This is a good reference for research into the historical architecture in Halifax. Famous architectural houses within the city of Halifax are included as well, sometimes by address, other times listed by the name of the original home owner.
1
Church of the Immaculate Conception and the Michael Ferrall Family Cemetery
Church of the Immaculate Conception and the Michael Ferrall Family Cemetery is a historic Roman Catholic church and cemetery at 145 S. King Street in Halifax, Halifax County, North Carolina. The church was designed by noted Philadelphia architect Edwin Forrest Durang, and built in 1889. The church is basically a rectangular gable-front Late Gothic Revival style frame building, 20 feet wide and 37 feet deep. It features a pair of asymmetrical projecting corner towers and lancet-arch window openings. Adjacent to the cemetery is the Michael Ferrall Family Cemetery, which contains the Michael Ferrall Family Vault built in 1859. It was listed on the National Register of Historic Places in 1997. ...more on Wikipedia
City/Town: Halifax, North Carolina, USA
Opened: Jan 01 1889
Architect: Edwin Forrest Durang
Created By: Edwin Forrest Durang
Style: Late Gothic Revival
City/Town: Halifax, North Carolina, USA
3
Halifax County Courthouse
Halifax County Courthouse is a historic county courthouse located at Halifax, Halifax County, Virginia. It was designed and built in 1838-1839 by Dabney Cosby. It is a two-story, "T"-shaped brick building in the Federal style. The front facade features a two-story, tetrastyle portico in the Greek Ionic order. It was listed on the National Register of Historic Places in 1982. It is located in the Town of Halifax Court House Historic District. ...more on Wikipedia
City/Town: Halifax, Virginia, USA
Style: Federal architecture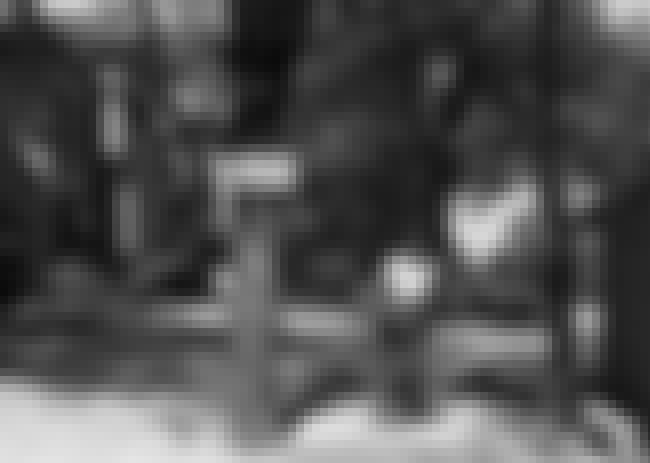 4
Halifax County Courthouse
Halifax County Courthouse is a historic county courthouse located at Halifax, Halifax County, North Carolina. It was designed by architects Wheeler & Stern and built in 1909-1910. It is a three-story, tan brick, Classical Revival style building. It has a tetrastyle Corinthian order portico flanked by two-story flat roofed wings and a two-stage cupola atop a shallow mansard roof. The first Halifax county courthouse was built in 1759. In 1847, the first courthouse was replaced by a second, which itself was replaced in 1910 by a third courthouse erected on the site of the second courthouse. The 1910 courthouse was the present courthouse in 1938, the same year the famed 1938 photo of the ...more on Wikipedia
City/Town: Halifax, North Carolina, USA
Opened: Jan 01 1850
Style: Classical Revival, Victorian architecture