Entertainment
The Complete Dating History Of Hollywood Ladies' Man Harrison Ford

He's one of the seminal actors of his generation, having starred in some of the biggest films of all time. Harrison Ford continues acting to this day, and over the decade, he has been in relationships with some of the biggest actresses of all time. So, who has Harrison Ford dated? Check out the complete Harrison Ford dating history here to see who the Indiana Jones star has cuddled up with in the past.
Has Harrison Ford married? He has been married three times. In 2010, he tied the knot with Calista Flockhart, star of Ally McBeal, and the two have been together ever since. Melissa Mathison was another Harrison Ford wife from 1983 to 2001. Mary Marquardt is one of the Harrison Ford exes, too. They were married from 1964 to 1979.
In between the marriages, there were plenty of Harrison Ford girlfriends - such as Minnie Driver or Eve Babitz. Harrison Ford relationships typically involve fellow actors, or models - either way, they're always gorgeous. AKA Harrison Ford is not often single.
Read on below to find out more about the talented women Harrison Ford dated.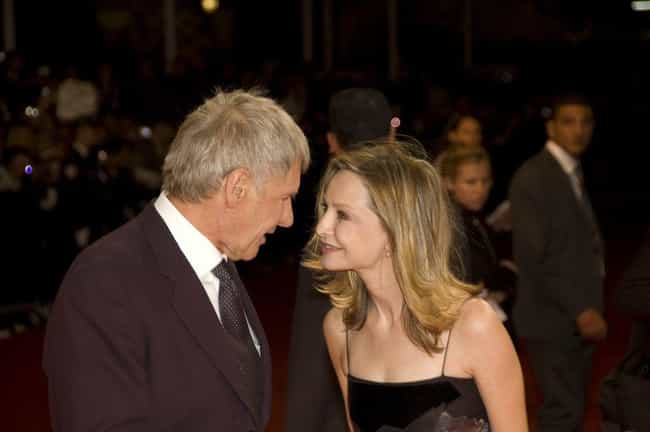 Harrison Ford and Calista Flockhart were together for nearly eight years before he finally proposed on Valentine's Day in 2009.
They tied the knot in 2010, and have been happily married ever since. The two have a 22-year age difference, but Flockhart says she doesn't mind. She just loves waking up next to him in the morning.
Calista Kay Flockhart (born November 11, 1964) is an American actress. She starred as the title character in the legal comedy-drama series Ally McBeal (1997–2002), Kitty Walker in the drama series Brothers & Sisters (2006–2011) and Cat Grant in the superhero drama series Supergirl (2015–2019). She has also been featured in a number of films, including the comedy film The Birdcage (1996), the romantic comedy film A Midsummer Night's Dream (1999), and the drama film Things You Can Tell Just by Looking at Her (2000). Flockhart has won a Golden Globe Award and Screen Actors Guild Award, and garnered three Emmy Award nominations. She is married to actor Harrison Ford. ...more on Wikipedia
Age: 54
Birthplace: Freeport, Illinois, United States of America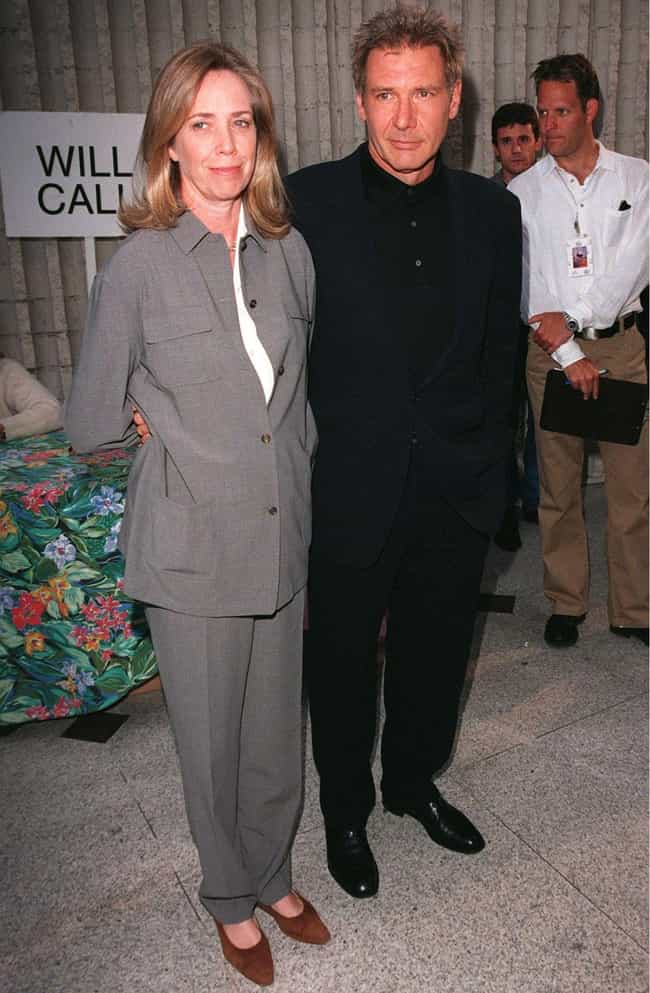 Melissa Mathison is the screenwriter behind E.T. the Extraterrestrial, and she married Ford in 1983. The two divorced in 2004, and Ford's payout for the settlement was reportedly a whopping $118 million.
Melissa Marie Mathison (June 3, 1950 – November 4, 2015) was an American film and television screenwriter and an activist for Tibetan freedom. She was best known for writing the screenplays for the films The Black Stallion (1979) and E.T. the Extra-Terrestrial (1982), the latter of which earned her the Saturn Award for Best Writing and a nomination for the Academy Award for Best Original Screenplay. Mathison went on to write The Indian in the Cupboard (1995), based on Lynne Reid Banks' 1980 children's novel of the same name, and Kundun (1997), a biographical-drama film about the Dalai Lama. Her final film credit was The BFG (2016), which marked her third collaboration with director Steven ...more on Wikipedia
Age: 68
Birthplace: Los Angeles, California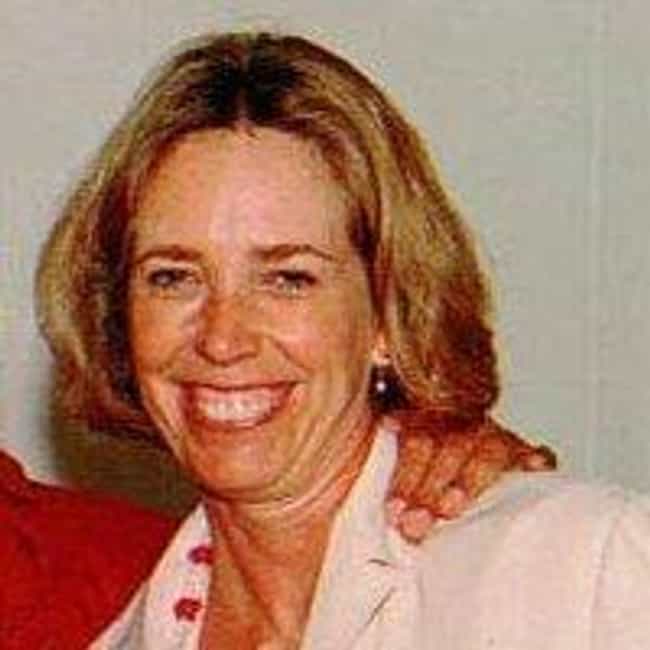 Before Harrison Ford was Hollywood royalty, he was married to illustrator and chef Mary Marquardt. The two married in 1964, and were together until 1979.
As the story goes, Marquardt caught Harrison in bed with Carrie Fisher, and that was the end of that.
Mary Marquardt is a chef and ex-wife of Harrison Ford. ...more on Wikipedia
Age: 74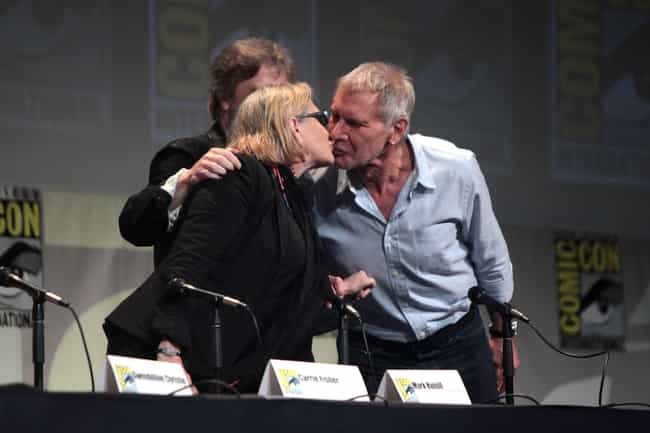 Princess Leia and Han Solo had a romantic relationship in the Star Wars series, and it seems like the real-life actors carried over that chemistry into the real world. The two had a three-month-long affair while Ford was still married.
In her memoir, The Princess Diarist, Carrie Fisher revealed that she later regretted revealing the affair all those years ago.
Carrie Frances Fisher (October 21, 1956 – December 27, 2016) was an American actress, writer, and comedian. Fisher is best known for playing Princess Leia in the Star Wars films, a role for which she was nominated for four Saturn Awards. Her other film credits include Shampoo (1975), The Blues Brothers (1980), Hannah and Her Sisters (1986), The 'Burbs (1989), When Harry Met Sally... (1989), Soapdish (1991), and The Women (2008). She was nominated twice for the Primetime Emmy Award for Outstanding Guest Actress in a Comedy Series for her performances on the television series 30 Rock and Catastrophe. She was posthumously made a Disney Legend in 2017, and in 2018 she was awarded a posthumous ...more on Wikipedia
Age: 62
Birthplace: Beverly Hills, Los Angeles, California, United States of America