Watchworthy
Harry Potter and the Deathly Hallows Quotes

Updated June 14, 2019
388 votes
68 voters
28.4k views
24 items
'Harry Potter and the Deathly Hallows' quotes are numerous and memorable. Given that 'Deathly Hallows Part 1' and 2 are the last books, and movies, in the wildly popular Harry Potter series, that's not surprising, now is it? As we bid a weepy 'goodbye' to Harry, we must bask in the gloriousness (is that a word?) that is 'Deathly Hallows.' Quotes from Harry himself are always worth listing, but we're also throwing in a hefty dose of dialogue from his buddies, Hermione and Ron, his enemies, including the evil Lord Voldemort, and his mentor - Dumbledore. May he rest in peace.
Check out some of the best quotes from 'Harry Potter and the Deathly Hallows.' Don't see your favorite? Add it! Feel free to add to this list, so we'll have the most comprehensive collection of 'Deathly Hallows' quotes around!
Data-driven recommendations based on voting from over 40 million monthly visits to Ranker.
Try the free app
back to page 1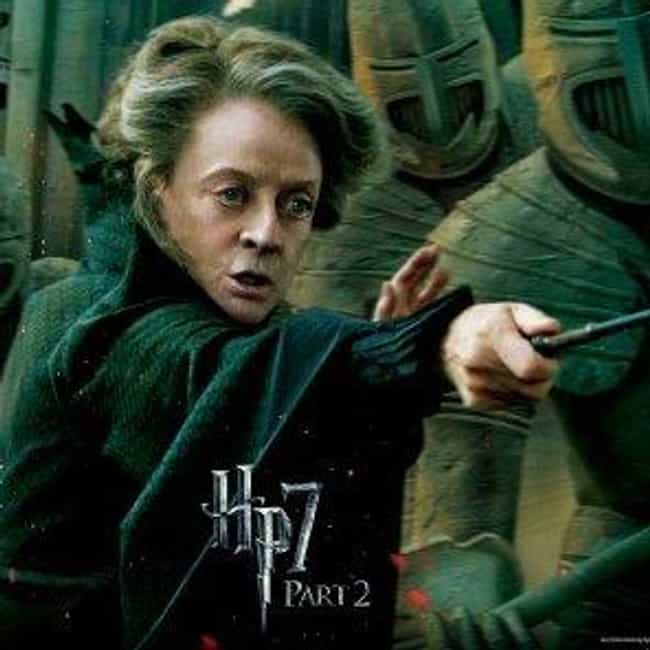 Minerva McGonagall: "Hogwarts is threatened! Man the boundaries. Protect us!"
Professor Minerva McGonagall is everyone's favorite witch - well, maybe second to Hermione, but there's no denying that McGonagall will fight to the end to save her beloved Hogwarts. Lots of things we'll miss with the ending of the 'Potter' movie series - and Dame Maggie Smith is just one of them.
Should this be higher or lower?
Dumbledore: "Do not pity the dead Harry, pity the living. And above all - all those who live without love."
Words of wisdom from dear, departed Dumbledore. Anyone living without love is living a life of misery and ruin. That includes, of course, Lord Voldemort and his band of Death Eaters. Oh, and that creepy Wormtail guy. Yeah definitely him.
Should this be higher or lower?
Brian Gilmore added
The Awkward Hug
This is probably the most memorable scene in the movie.
Should this be higher or lower?
No One Else is Going to Die
Ron Weasley: "Going somewhere?"
Harry Potter: "Nobody else is going to die. Not for me."
Ron Weasley: "For you? You think Mad-Eye died for you? You think George took that curse for you? You may be the Chosen One, mate, but this is a whole lot bigger than that."
Leave it to Ron to set Harry straight. He may be the boy wonder, the one who lived and all of that, but he's thinking way to narrowly. He can't set out to find and destroy the Horcruxes alone - and he won't.
Should this be higher or lower?