Behind The Scenes

Magical Behind-The-Scenes Facts About Harry Potter And The Goblet Of Fire

501 votes
204 voters
7.3k views
17 items
List Rules Vote up the most spellbinding secrets about filming this movie.
Will fans ever stop obsessing over Harry Potter? Why would they? Many are still waiting for that Hogwarts letter, even after all these years. Harry Potter movie marathons pack houses. There are tons of Harry Potter fan theories emerging every day. J.K. Rowling keeps revealing more and more info about the wizarding world. And the films' actors still like to reminisce about the days they spent filming and share exciting Harry Potter behind-the-scenes stories. When it comes to making these magical movies, Harry Potter and the Goblet of Fire has some of the most intriguing behind the scenes info.
Harry Potter and the Goblet of Fire is the fourth installment in the Harry Potter film series and was released in 2005. Directed by Mike Newell, the movie follows Harry as he attends the Quidditch World Cup, participates in the Triwizard Tournament, and eventually faces off with Voldemort himself. It's one of the best reviewed movies in the series and the second one to be released in IMAX.
As these facts prove, the process of making the Harry Potter films is just as wonderful and strange as the finished products themselves. If you're a hardcore Potterhead, make sure you check the list to see which Goblet of Fire movie facts and bits of trivia were you already familiar with.
Ralph Fiennes Underwent A True Transformation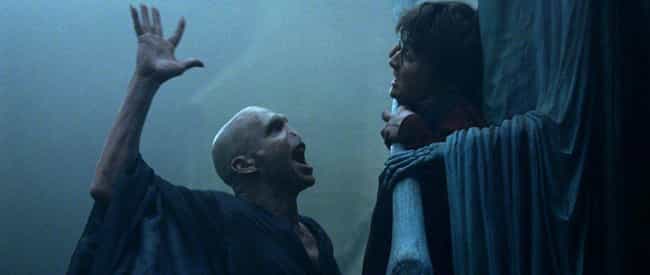 To play the snakelike Voldemort, Ralph Fiennes had to shave his head and armpits. His head and arms were painted with veins for every day of filming, and he also wore prosthetics to cover his eyebrows. Fiennes's nose, however, wasn't covered during filming - he was worried that wearing too many prosthetics might interfere with his facial expressions. Instead, his nose was dotted with colored spots and later removed digitally. Although Voldermort's eyes are red in the book, production didn't make them red in the movie so they could better convey expressions.

Agree or disagree?
Alan Rickman Played A Prank On The Director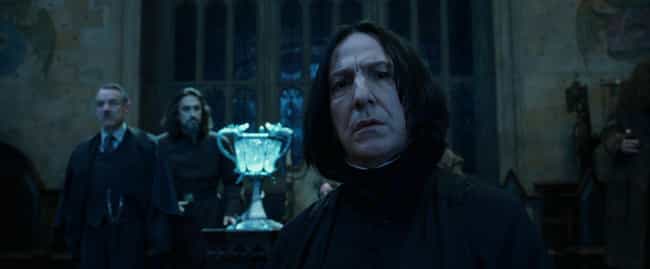 To portray Snape, Alan Rickman wore black contacts. Newell wasn't aware of this, and actually complimented Rickman's eye color. As a response, Rickman popped out one of his contacts right in front of him.
Agree or disagree?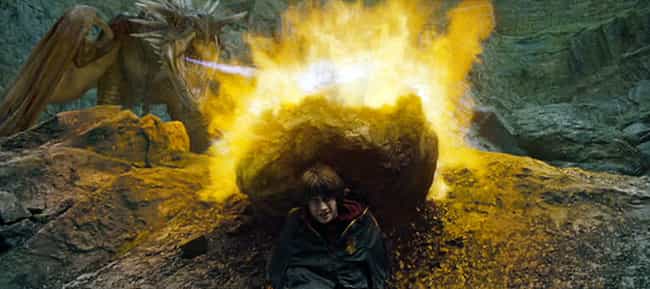 In the ending credits of the film, a line reads "No dragons were harmed in the making of this movie." Just in case fans were worried.

Agree or disagree?
The Crew Built A Real-Life Hungarian Horntail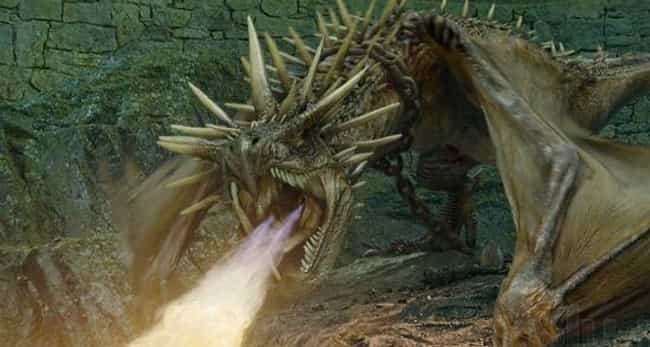 The film's production crew was faced with the daunting task of creating a realistic dragon for Harry to face during the tournament's first task. They called in help from Industrial Light and Magic, best known for its work on the Star Wars series. The experts created a dragon puppet that was the size of a minivan, featuring folding wings, textured skin, and - most importantly - the ability to breathe actual fire.

Agree or disagree?