Culture
These Are The 'Harry Potter' Knockoffs You Didn't Know Were A Thing

893 votes
218 voters
7.7k views
12 items
List Rules Vote up the fantasy series that owe more than a little bit to the Potterverse.
From casual fans to hardcore Potterheads, lots of people love Harry Potter. JK Rowling's tale about the boy wizard has spawned a $25 billion franchise and become one of the most successful book series ever. From writing fanfiction to analyzing the differences between the books and the movies, readers can't get enough of Harry Potter, Hogwarts, and everything else associated with Rowling's wizarding world.
With all that fame and fortune, it's no wonder copycat books that rip off Harry Potter have followed. Books and films like Harry Potter are everywhere, from tasteful homages to blatant imitators and straight-up parodies.
Some of these Harry Potter wannabes are pretty good; others are arguably less so. Whether you are looking for something new in between rereading the original series, or want to avoid the posers at all costs, this list has you covered.
Ranker may collect a commission from links on this page.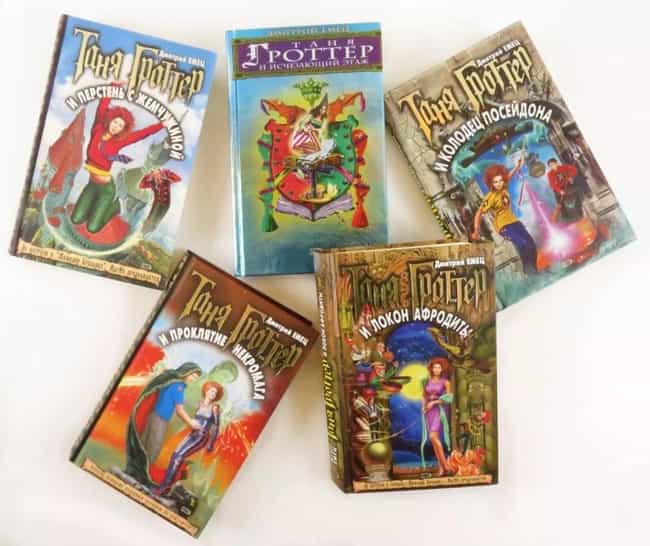 Courtesy of Russian writer Dmitry Yemets, Tanya Grotter is another magical orphan with glasses and a distinct scar on her face. She lives with a terrible foster family, the Durnevs, until she receives an invitation to attend the Tibidokh School of Magic. The series, which includes books like Tanya Grotter and the Magical Double Bass and Tanya Grotter and the Disappearing Floor, has sold more than 1 million copies - though they only cost about half the price of the Potter books.
The series's success prompted accusations of plagiarism from JK Rowling, as well as Time Warner, which produced the Harry Potter movies, and some countries have blocked its publication. But every time the Grotter books have been threatened with legal action, the publisher has escaped serious repercussions by insisting the series is a parody rather than a copy. Yemets has called the series "a sort of Russian answer to Harry Potter."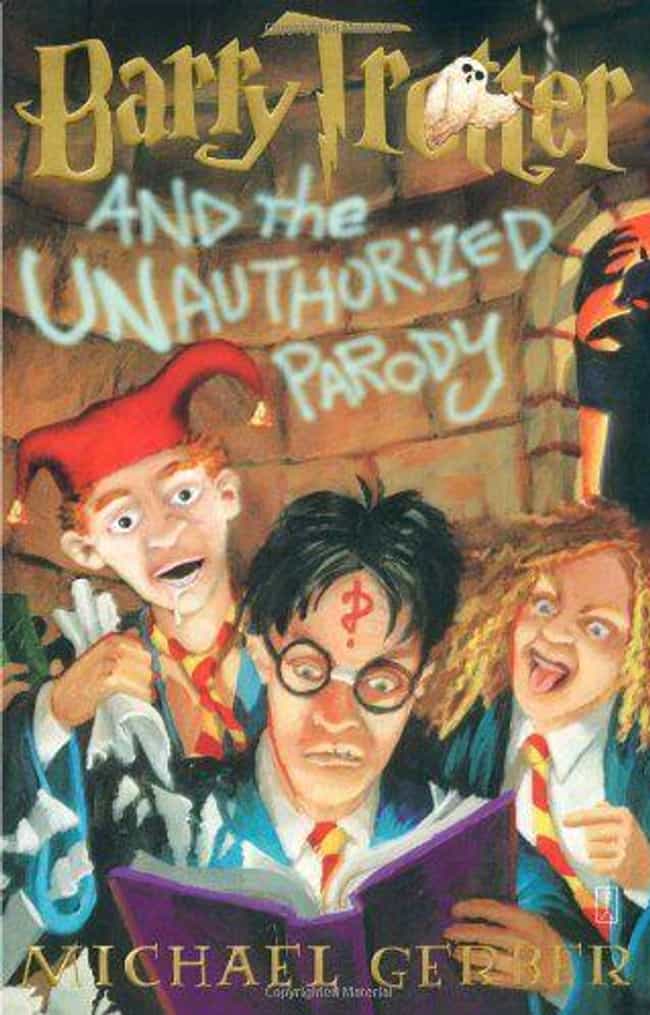 Parodist Michael Gerber's work has appeared in The New Yorker and The New York Times, as well as on NPR and SNL. He has written books lampooning Downton Abbey, The Chronicles of Narnia, and A Christmas Carol. However, he's probably best known for his Barry Trotter series.
The Barry Trotter trilogy centers on 22-year-old millionaire Barry, who hangs around his alma mater of Hogwash School for Wizards, living off the royalties from author GK Rollins's books about his life. Trotter's lazy existence is disturbed when he finds out Hollywood is going to make a movie based on Rollins's work, and he cooks up a plan with Headmaster Bumblemore to stop it. Though a lot of the shots Gerber takes might seem obvious, the Barry Trotter series does have an interesting meta-nature, which takes aim at the more insidious elements of the Potter franchise.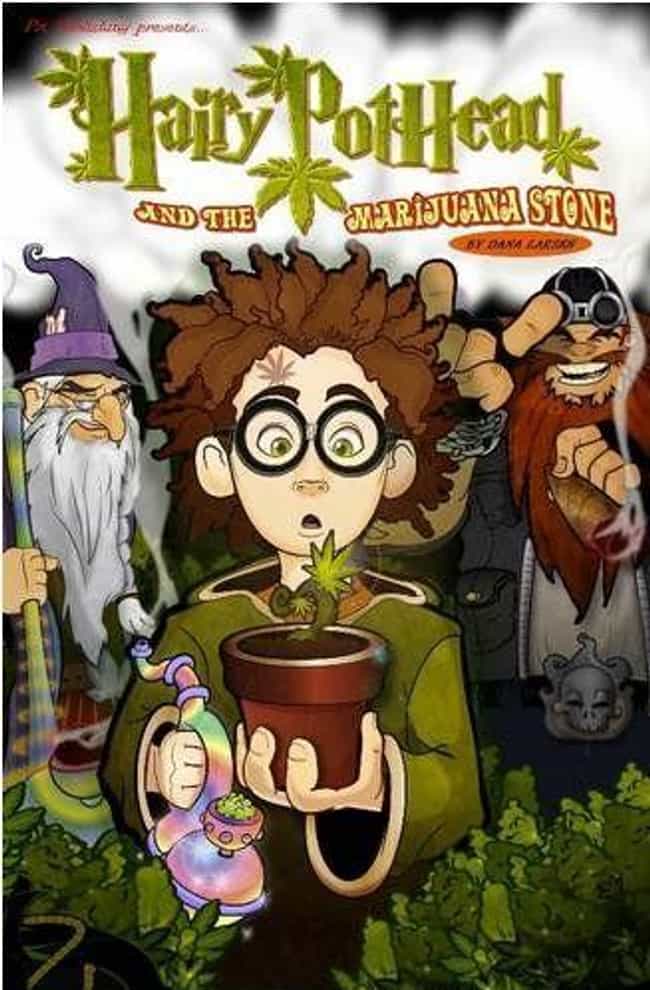 Publisher Pothead Books describes Hairy Pothead and the Marijuana Stone as "an exciting, entertaining, and subversive story that will be enjoyed by anyone that gets a kick out of cannabis" and "both a sophisticated stoner parody and a stand-alone adventure with surprising depth."
Whether the book has depth or not, writer Dana Larsen knows what he's doing. Hairy Pothead and the Marijuana Stone pushes the stoner parody as far as it can go here: Hairy attends Hempwards School of Herbcraft and Weedery, is taken under the wing of Master Head Alwaze Duinthadope, and clashes with Professor Vacuous Vape. Not exactly subtle, but maybe just the thing to read next time you spark up.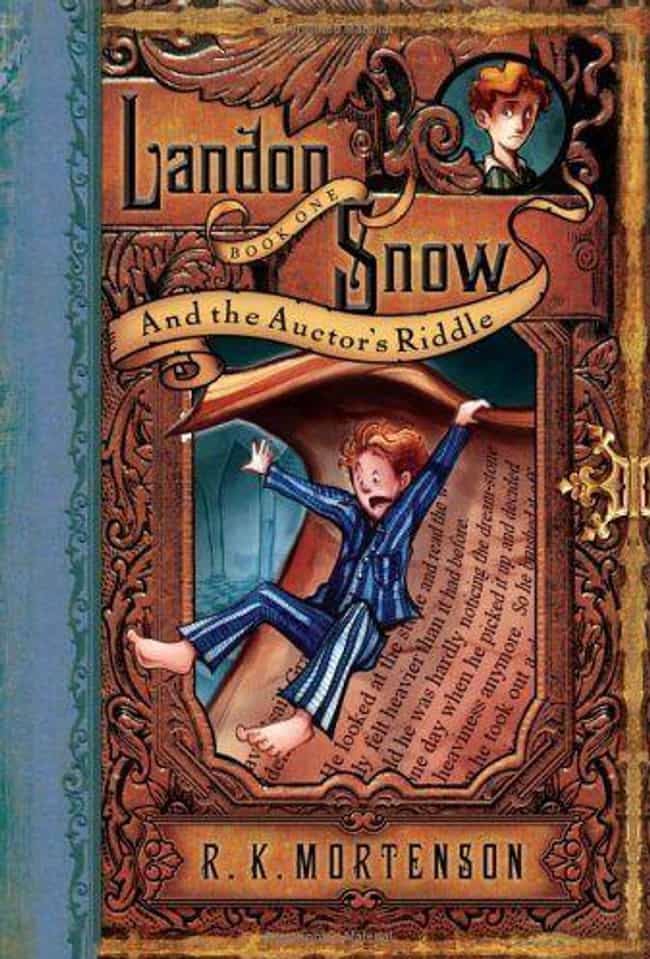 RK Mortenson's Landon Snow series is about a young boy who gets sucked into another world through the Book of Meanings. From the first book in the series, Landon Snow and the Auctor's Riddle, through four sequels, Mortenson borrows heavily from JK Rowling. However, what makes the Landon Snow books different is the series's heavy Christian undertones.
Mortenson, an ordained minister in the Church of the Lutheran Brethren, injects his faith into his work. In this sense, Landon Snow probably has as much in common with the allegory of CS Lewis's The Chronicles of Narnia as it does with Harry Potter.