Living
Wizarding World Of Harry Potter Secrets Revealed By Employees

2.7k votes
792 voters
70.2k views
12 items
List Rules Vote up the most surprising secrets.
Do you love Harry Potter? If so, you would likely have an amazing time at the Wizarding World of Harry Potter, a Universal Studios theme park with locations in Los Angeles, Orlando, and Japan. If you're the kind of fan who loves cosplay, generating fan theories, and otherwise deeply engaging in the world of Harry Potter, you'll want to hear about some of the Harry Potter park secrets that former and current employees have to share.
Park employees are giving fans the inside scoop on what it's really like at one of the greatest theme parks in the US. From practical advice like the best attendance times to fun facts about the park's international program - which employs people with authentic British accents - these employees are spilling the details. If you're planning your own trip to one of the parks, this information will certainly maximize your experience.
The Park Is Set Between The Third And Fourth Books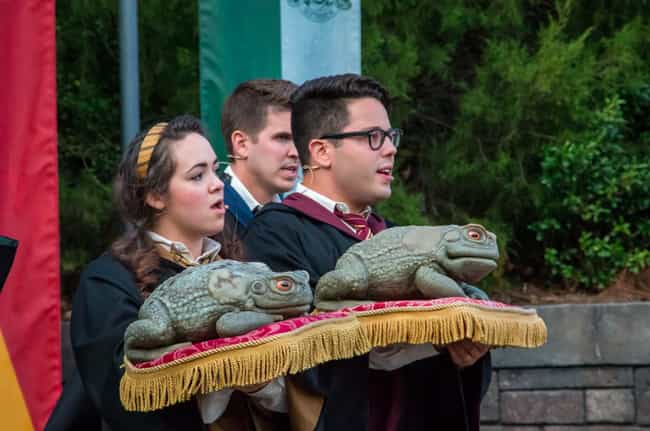 Not every plot point or element from the Harry Potter franchise is going to be on display in the park. That's because everything is set between The Prisoner of Azkaban and The Goblet of Fire. At this point in the series, Voldemort has been defeated for the first time but hasn't yet reappeared, creating an atmosphere of fun and magic rather than foreboding danger.
If asked directly about Voldemort, employees are expected to use the nickname "He Who Must Not Be Named" and act fearful. They also can't refer to events that happened beyond The Goblet of Fire and must improvise if park-goers engage them in such conversation. Some employees, however, will break character if they think it will improve a guest's experience.

Is this surprising?
The Parks Use A British Exchange Program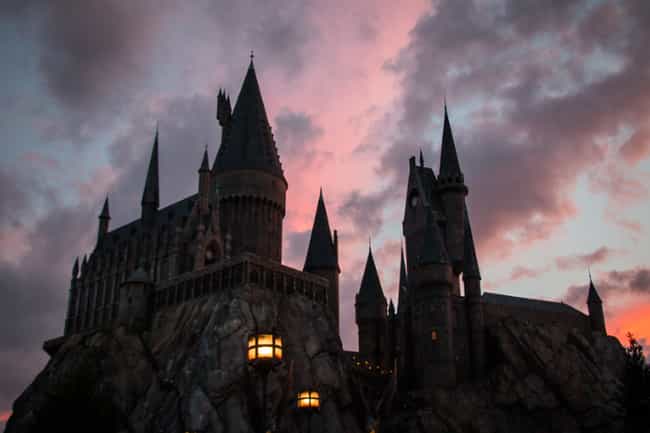 Considering that the Wizarding World parks are located in the US and Japan, some visitors may be surprised that so many park employees have British accents. The parks actually employ an exchange program specifically designed to hire people from England.
These employees work at the park for a year while living in a nearby communal apartment. Throughout that time, they rotate to different areas of the park so they can gain the full experience. This includes switching between Dragon Challenge, Forbidden Journey, Merchandise, and Food & Beverage every three months.

Is this surprising?
The Special Castle Tour Allows You To Take Great Pictures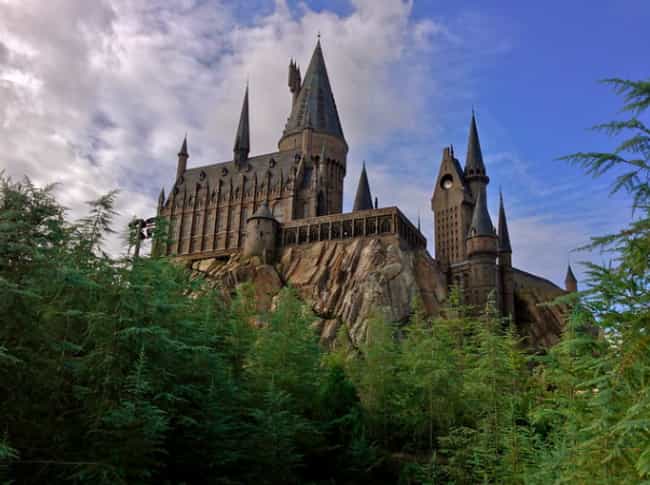 Not everyone comes to the Wizarding World of Harry Potter to go on rides. In fact, some guests are there simply to take photographs. One former Redditor provided a special piece of advice for these guests: ask for a Castle Tour.
This free service allows you to take photographs of the iconic Hogwarts castle without having to wait two or more hours just to snap a good pic.

Is this surprising?
Employees Aren't Supposed To Insert Themselves Into The Story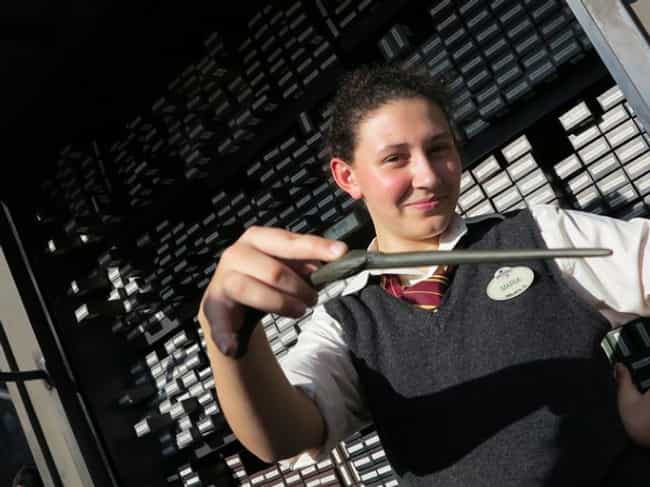 Though some Wizarding World employees might be tempted to insert themselves into the Harry Potter narrative, they are forbidden from doing so. According to a Universal Studios Los Angeles employee, if asked what Harry Potter is up to, employees must respond vaguely rather than reference any specific knowledge of his doings.
They also must refrain from claiming ties with existing characters, such as being Snape's daughter or Remus Lupin's best friend. In fact, unless they work in the castle or Filch's Emporium, they aren't even allowed to say they attend Hogwarts.

Is this surprising?