Graveyard Shift
Get Spooky Crunk In These Haunted Florida Bars

Updated November 5, 2019
14k views
13 items
Ghost stories from Sunshine State bars put a whole new spin on the phrase "local haunt." Sure, there are plenty of weird stories from Florida, but these creepy tales take the cake (or double shot of whiskey).
On the hunt for ghostly taverns in Florida? Stop by Captain Tony's Saloon in Key West - it's built in an actual morgue. At Zellies Pub in Mount Dora, the spirits are known to get a little pushy with patrons. And then there's Island Hotel & Restaurant in Cedar Key, a paranormal hotspot haunted by the spirit of a young boy.
If the spirits that haunt Florida bars are anything like the people who live in the state, then you can expect these spooky bars in Florida to be something else. After all, what's more raucous than a drunk ghost? These creepy stories and urban legends about Florida bars with ghosts might be enough to make you rethink that beach getaway.
Captain Tony's Saloon Was Built In An Old Morgue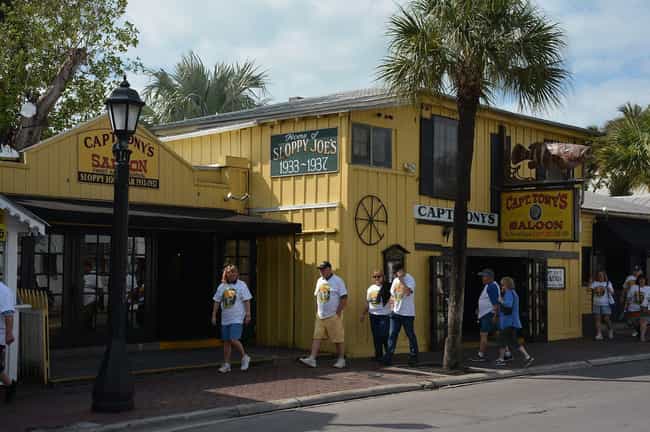 Captain Tony's Saloon in Key West, FL, seems destined to be haunted. The bar was opened in an actual morgue. If that isn't spooky enough, Captain Tony's expanded and had to be built around a tree that was previously used to hang people. Skeletal remains, thought to be missing bodies from a hurricane, were even found under the floor when the saloon was being remodeled.
Bar patrons report feeling cold spots - pretty unusual for the Florida heat. They also spot the "Lady in Blue," a mysterious figure who supposedly murdered her husband and children. Doors reportedly open and close on their own, and if you use the restroom, you may be locked inside by a mischievous spirit.
A Dead Woman Wails In Blue Anchor Pub
Today, Blue Anchor Pub stands in Delray Beach, FL - but it wasn't built there. The building was actually constructed in London during the 1840s, and was shipped to the United States piece by piece. When the pub was rebuilt in the mid-'90s, it proved to have an unexpected resident: a ghost from England named Bertha Starkey.
According to the bar's owners, Bertha was married to a sailor, but involved with another man. When her husband came home and discovered her adultery, he murdered her. She was killed at 10 p.m., and that hour marks some extreme activity in the Blue Anchor. Bertha's spirit supposedly rattles pans and blows out candles, and is known to wail as well. The owners have taken to ringing a bell each night to keep her at bay.
A Murdered Man Haunts Scarlett O'Hara's Bar And Restaurant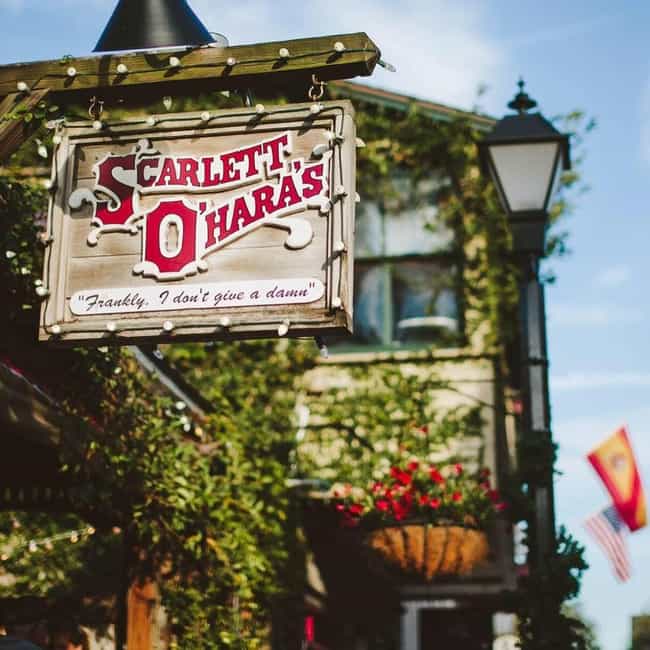 Scarlett O'Hara's Bar and Restaurant in St. Augustine, FL, is said to house the spirit of a lonely ghost. The bar was created from two late 19th century homes that were put together, and where there's a rich history, there are bound to be spirits.
The bar is allegedly haunted by Mr. Colee, who built one of the houses for the woman he loved. But she jilted him, and he married another woman - and died soon after, drowned in his bathtub. Some whispered that he had been murdered by his spiteful first love.
Despite his tragic history, Mr. Colee seems to be a pretty cheerful ghost. He's said to trigger the burglar alarm and spook visitors in the bathroom, and tends to light candles in the bar when no one is looking. Mr. Colee such an accepted presence that he even gets a stocking at Christmas.
Five Spirits Linger In Wop's Hops Brewing Company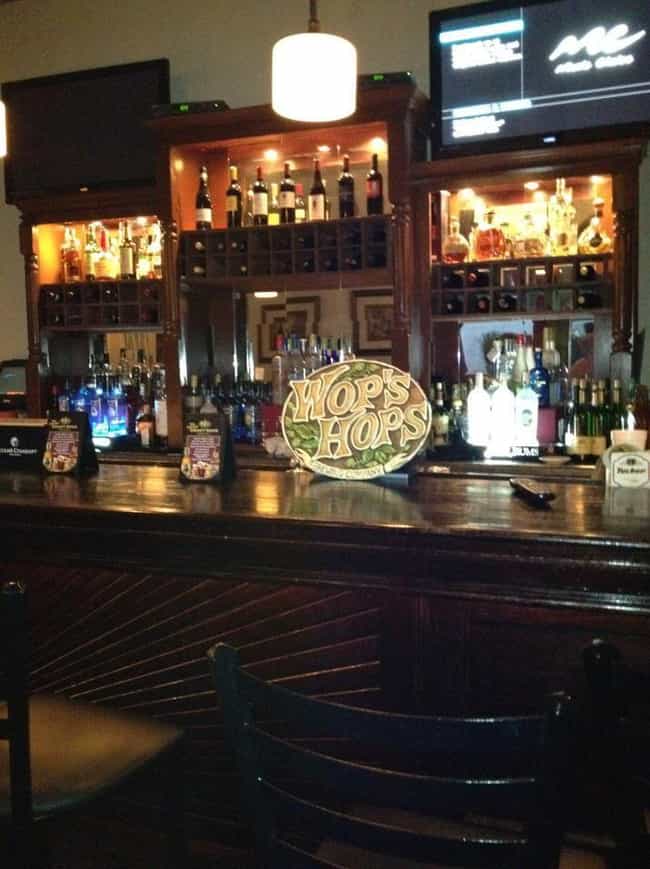 Wop's Hops Brewing Company in Sandford, FL, is housed in a storied building. The space was constructed in 1916 as the Stokes Fish Market. But the market closed in the '70s, and since then, the building has frequently been left vacant.
Now that the micro-brewery has moved in, reports of paranormal occurrences have picked up. The property is allegedly haunted by five spirits: Jennifer, a prostitute who was stabbed to death; Claudia, a former employee at the fish market; Stephen, who loiters around the bathroom; and David, a victim of a homophobic hate crime. No one knows much about the fifth spirit, but it's believed to be a child. These ghosts make themselves known mostly through cold spots, though some visitors claim to have seen them as well.