Graveyard Shift
12 Creepy Stories About Haunted Beaches

565 votes
145 voters
5.1k views
12 items
List Rules Vote up the creepiest tales of haunted beaches.
Beaches are home to surf, sand, and sunshine, but many are also the sites of spooky events, mysterious tales, and unexplained phenomena. Not quite the sea and not truly inland locations, beaches worldwide exist as a link between water and land - a middle ground in their own right. Perhaps this is why so many beaches are associated with paranormal activities, odd sounds and feelings, and a sense of unease - the beaches themselves provide the perfect settings for spirits and ghosts who just aren't sure where they belong.
If you're up for an adventure, you may want to seek out one of these sandy locales. But keep in mind, they're definitely not for the faint of heart.
People Hear Screams At Changi Beach In Singapore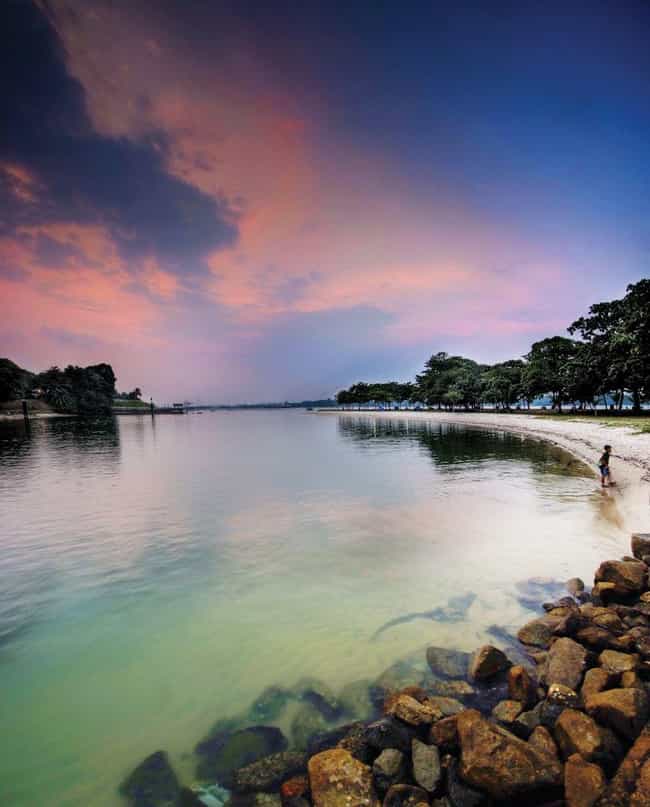 Both Changi Beach and Changi Hospital in Singapore are said to be haunted. At the former, where 66 Chinese men were ended by Japanese soldiers during WWII, some visitors claim they've been slapped by an unseen force.
Other oddities include hearing a woman crying and a sense of being watched. There have also been stories of headless individuals walking up and down the beach, but the most striking accounts include tales of human remains flying overhead amid screaming.

Is this creepy?
A Pair Of Women Haunt Jenny Dixon Beach On Australia's Central Coast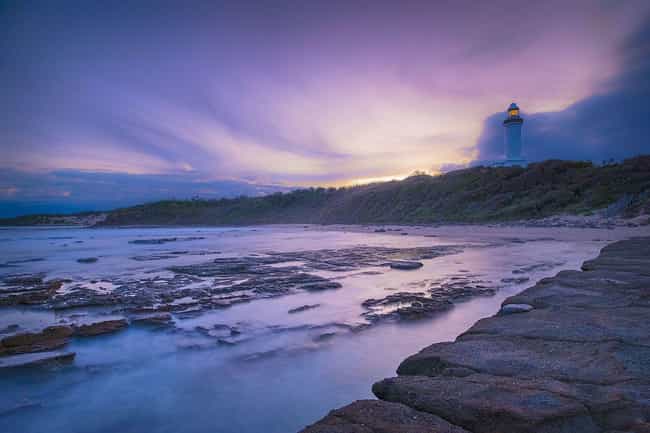 Jenny Dixon Beach, located in New South Wales, Australia, is said to be haunted by a hitchhiker who was beaten and left to perish in the 1970s. No one was ever brought to justice for the woman's untimely demise.
Visitors to the beach have reported seeing a woman walking along nearby Wilfred Barrett Drive, where the brutal event took place. Numerous individuals claim they have actually picked her up and chatted before the woman vanished.
The woman in white isn't the only ghost at Jenny Dixon Beach, however. In 1973, four campers reported seeing a woman in a long dress reaching out to them. This may be the spirit of a woman who sailed aboard the Janet Dixon, a sunken coal schooner and the beach's namesake. The woman washed ashore; her son, who was also on board, did not. According to lore, she's been looking for him ever since.
Local law enforcement workers at nearby Wyong Ambulance Station have also reported hearing footsteps and unexplained sensations like being held down or touched on the face.

Is this creepy?
The Mysterious Gray Man Appears On The Beach At Pawleys Island, SC, To Warn Of Impending Storms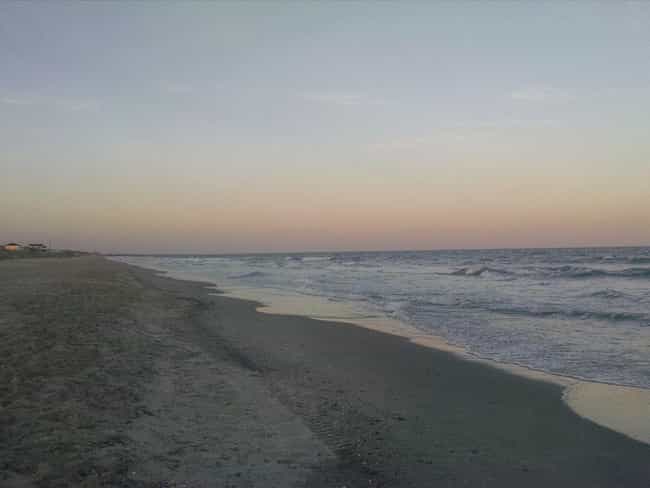 As a small town on the coast of South Carolina, Pawleys Island shares its name with a small barrier island nearby. In addition to the reported haunting of Litchfield Plantation, Pawleys Island is often visited by the Gray Man, a foreboding presence that often signals a major storm.
In 1954, the Gray Man was seen before Hurricane Hazel.
In terms of where the Gray Man comes from, local lore is that he was a sailor who fell victim to a large storm as he tried to return home to his family. In other tellings, the man is George Pawley himself, the namesake of the island and town.
The man is always wearing all gray; sometimes he speaks, but most often he is silent. Just his presence, however, is enough. As recently as September 2018, local residents fled the island after seeing the Gray Man before Hurricane Florence made landfall.

Is this creepy?
The Blue Lady Haunts A Distillery In Moss Beach, CA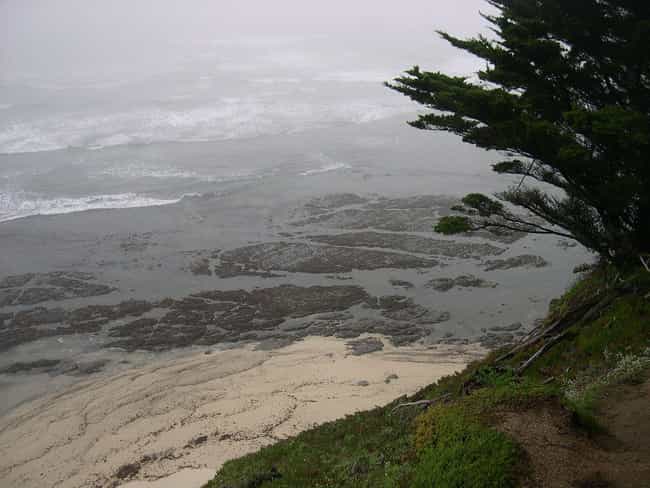 High on a cliff along the San Mateo Coast in California, the Moss Beach Distillery was built in 1927. As a speakeasy, it thrived; once Prohibition ended, it continued to offer good food, booze, and ambiance to visitors. One regular guest was a young woman who, according to legend, fell in love with the establishment's piano player. By some accounts, the man was dangerous; by others, he was a ladies' man. Either way, the woman was married and the two began an affair.
The woman's name was reportedly Mary Ellen and she wore blue dresses. Her affair with John Contina ended in tragedy when they were attacked while walking on the beach together. Mary perished as a result of the attack; although John survived, he was later found lifeless on shore.
In another version, Mary perished in a car accident. In still another telling, John was having an affair with another woman, Anna Philbrick, who jumped off of the cliffs after finding out about her lover's other paramour.
Visitors to the distillery and the beach have reported hearing whispers, having items disappear, and even seeing a lady in a blue dress appear in front of them. On one occasion, all of the dates in the computer system at the distillery changed to 1927, something no one has ever been able to explain.
Is this creepy?