Graveyard Shift
17 Haunted Hotels In The US You Can Actually Stay In

Updated May 15, 2020
9.1k votes
1.7k voters
84k views
17 items
List Rules Vote up the creepiest hotels you'd want to book a room at - maybe forever.
When browsing Priceline or TripAdvisor looking for places to stay, people typically try to avoid anything that might get them killed or could unwittingly resign their bodies over to demonic possession. An exorcism isn't really most people's idea of a vacation, but the allure of haunted hotels in the United States is undeniable. If you've ever found yourself perusing the Internet late at night and reading ghost stories about real-life haunted places, you're not alone. Many of the American hotels that are known to harbor ghosts even throw their own ghost tours - it's quite the booming business!
People undoubtedly enjoy scaring themselves with ghost stories - why else would horror movies be so popular? But would you ever dare to get up close and personal with an actual ghost? Some haunted hotels in the USA have very real scary stories behind their apparitions - including tragic suicides, unsolved murders, and colonial war heroes. From the Stay on Main, which inspired a season of American Horror Story, to the Stanley Hotel, something literally out of a Stephen King novel, these hotels are some of the most haunted in America.
Here are 17 haunted American hotels you can check into - right now.
Prospect Hill Bed And Breakfast Inn - Mountain City, TN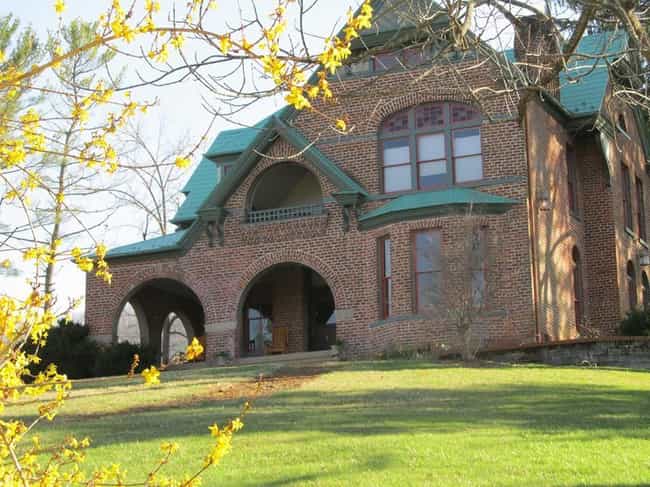 If you're looking for a stay with some friendly ghosts, look no further than Prospect Hill Bed and Breakfast Inn, a former Civil War veteran's 1889 country mansion. Guests here are treated to a ghostly array of unexplained scents, including muffins, cookies, bourbon, and rose perfume - but things have been known to get a bit scary.
Some guests have reported seeing Civil War soldiers while others have heard a crying baby that isn't there. Doors open and close, and apparitions appear in windows. In the creepiest instance, a photo taken in front of the fireplace revealed flames when no flames were actually lit.
Price of the scare: $179/night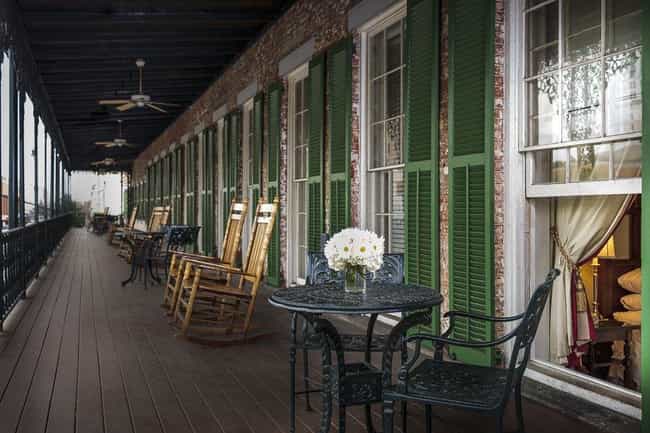 An old-hospital-turned-hotel in one of the most haunted cities in America? We've got a full on ghost infestation on our hands. This property was once used as a Union Army hospital during both the Civil War and two yellow fever epidemics. That means it's obviously teeming with paranormal activity.
Guests have seen ghosts, heard children's voices, and watched faucets turn themselves on and off. This spot is so famous for its ghosts that Southern Living named it one of the South's 11 Most Haunted Places. It's also frequently included in various Travel Channel specials about haunted getaways.
Price of the scare: $126-$229/night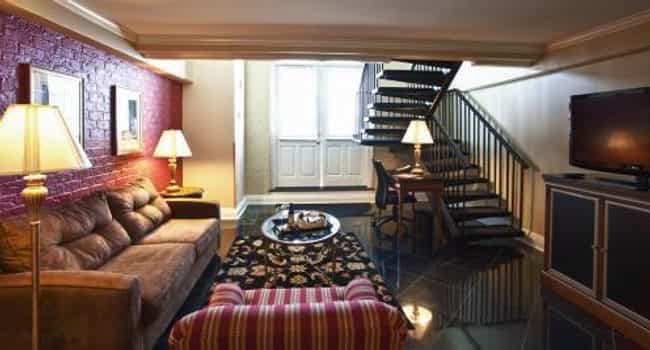 Even though the Bourbon Orleans Hotel has a heated saltwater pool and elegant rooms with balconies, it also has the kind of history that horror movies are made from. The ghosts that haunt this property are some of the creepiest - including orphan children, confederate soldiers, and catholic nuns.
The hotel was originally used as a ballroom for glamorous celebrity events, but was eventually acquired by Sisters of the Holy Family in the 1800s - from then on it was used as a school, orphanage, medical ward, and convent. During that time, a yellow fever epidemic killed a large number of the children at the orphanage, and many of them now haunt the hotel's hallways.
Price of the scare: $150/night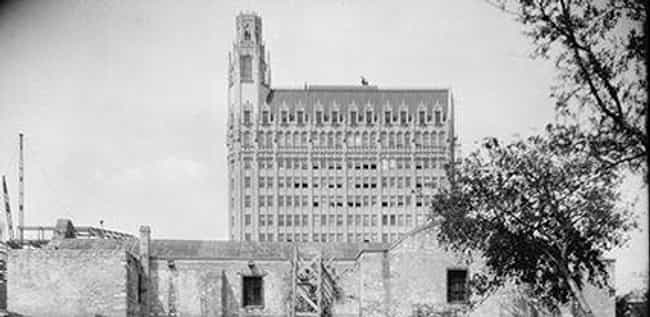 San Antonio's 177-room, neo-Gothic beauty - the Emily Morgan Hotel - sits right across from the historic Alamo. If that's not a recipe for a haunting, then what is? Better yet, the property had previously been used as a morgue and psychiatric ward before you could ever book a room.
The hotel is rated as the third most haunted hotel in the world, and they fully embrace their reputation for paranormal activity. The on-site restaurant and bar hosts a Psychic Happy Hour - complete with palm readings - every Thursday and there's even free WiFi (sorry, but poltergeists cost extra).
Price of the scare: About $140/night