Mariel Loveland
Updated May 15, 2020
11.3k votes
2.0k voters
90.4k views
17 items
List RulesVote up the creepiest hotels you'd want to book a room at - maybe forever.
When browsing Priceline or TripAdvisor looking for places to stay, people typically try to avoid anything that might get them killed or could unwittingly resign their bodies over to demonic possession. An exorcism isn't really most people's idea of a vacation, but the allure of haunted hotels in the United States is undeniable. If you've ever found yourself perusing the Internet late at night and reading ghost stories about real-life haunted places, you're not alone. Many of the American hotels that are known to harbor ghosts even throw their own ghost tours - it's quite the booming business!
People undoubtedly enjoy scaring themselves with ghost stories - why else would horror movies be so popular? But would you ever dare to get up close and personal with an actual ghost? Some haunted hotels in the USA have very real scary stories behind their apparitions - including tragic suicides, unsolved murders, and colonial war heroes. From the Stay on Main, which inspired a season of American Horror Story, to the Stanley Hotel, something literally out of a Stephen King novel, these hotels are some of the most haunted in America.
Here are 17 haunted American hotels you can check into - right now.
Photo: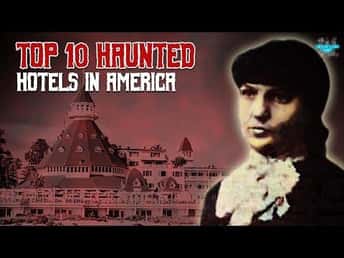 Prospect Hill Bed And Breakfast Inn - Mountain City, TN

Photo: Prospect Hill B&B / Facebook

If you're looking for a stay with some friendly ghosts, look no further than Prospect Hill Bed and Breakfast Inn, a former Civil War veteran's 1889 country mansion. Guests here are treated to a ghostly array of unexplained scents, including muffins, cookies, bourbon, and rose perfume - but things have been known to get a bit scary.

Some guests have reported seeing Civil War soldiers while others have heard a crying baby that isn't there. Doors open and close, and apparitions appear in windows. In the creepiest instance, a photo taken in front of the fireplace revealed flames when no flames were actually lit.

Price of the scare: $179/night

895

170

Would you stay here?