Graveyard Shift
Creepy Haunted Hotels In Los Angeles

Updated December 17, 2019
3.2k views
9 items
Nowhere is the living history of Los Angeles more evident than in its famous - or infamous - hotels. Some have always been occupied and in vogue, such as the Chateau Marmont, while some have made a comeback after several years of being derelict, like the Cecil, which is now known as Stay On Main.
Each building may be different, but they all have at least one thing in common: They're haunted. Staffers, visitors, and paranormal experts have all seen and heard things in these buildings that have no logical explanation. Given the City of Angels' opulent and dark past, it shouldn't be a shock that so many hotels have ghostly residents. The only question is if, in the case of their current restorations, they'll stay that way. Check out this rundown of the most haunted hotels in the Los Angeles area. If you're planning a future visit, consider yourself warned. If you're in some other state, there's still a haunted hotel out there for you.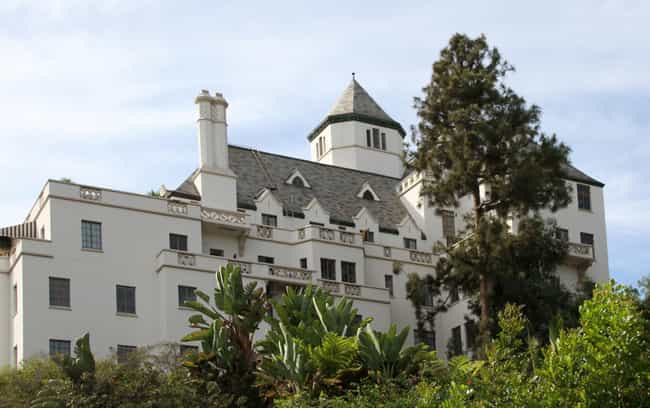 The Chateau Marmont has catered to the rich and famous since day one, and it's still largely off-limits to the general public. Opened in 1929, the Chateau has seen its share of spectral shenanigans, with guests reporting paranormal activity ranging from moving furniture to the occasional disembodied voice. The ghosts of Howard Hughes and Jim Morrison are said roam the Chateau's halls, and former Saturday Night Live cast member John Belushi is still "living" in one of its private bungalows.
On March 5, 1982, Belushi met his fate in Bungalow 3 after ingesting a massive amount of controlled substances. According to those who have stayed there in the following years, he remains in residence. One family who rented the bungalow in 1999 said their toddler was talking to someone he described as "the funny man" to his parents. When they held up a photo of Belushi, the boy confirmed it was him.
A Friendly Ghost Bids Patrons Hello In The Georgian Hotel Restaurant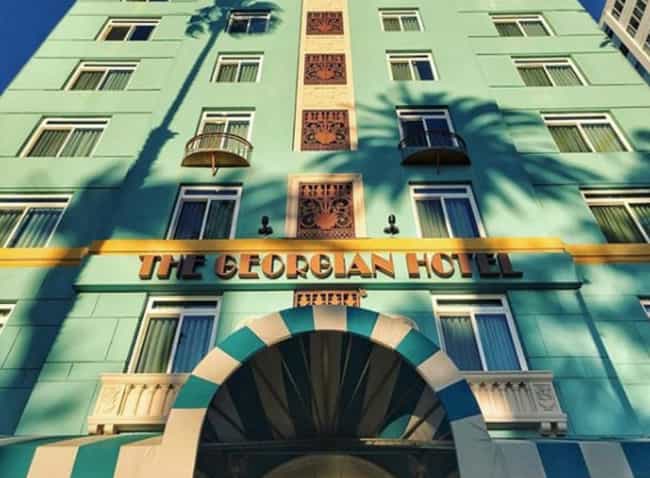 Built in 1933, the Georgian catered to a celebrity clientele who wanted to get away from it all at the beach. Located in Santa Monica, the hotel housed a speakeasy during Prohibition and catered to famous folks like Clark Gable and Carole Lombard, gangster Bugsy Siegel, and silent film star Fatty Arbuckle.
Today, it still has its share of visitors - both alive and otherworldly. Staffers have reported seeing and hearing unexplained phenomena in the hotel's restaurant, including apparitions and voices, one of which greets them with "good morning" when they enter. Whoever it is, or was, at least they are hospitable.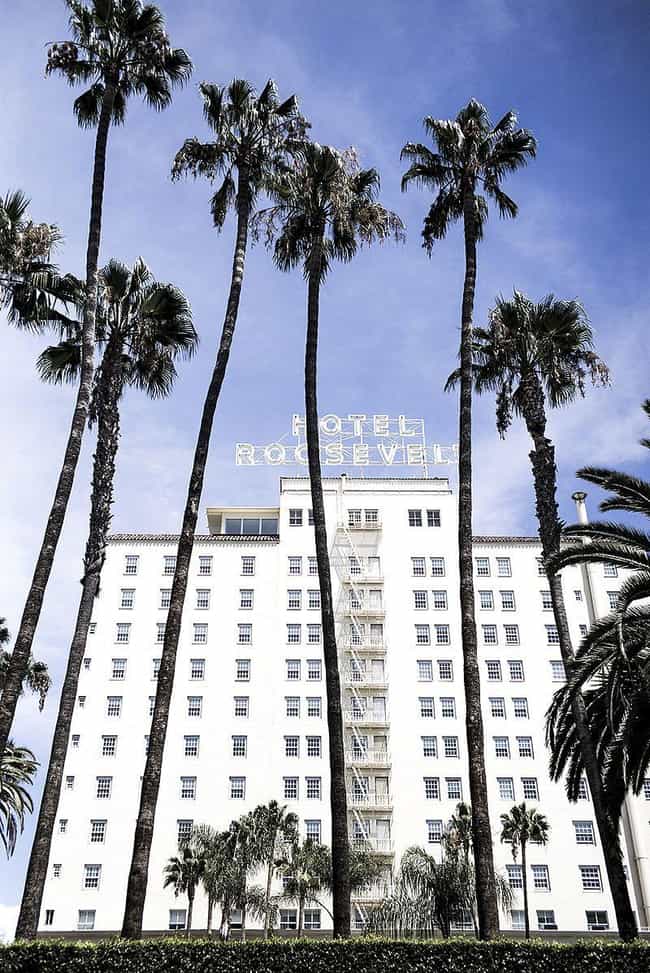 In its early days, the Hollywood Roosevelt was a celebrity haunt - the first Oscars ceremony was hosted there - and it's still a playground for the rich and famous today. Two of Hollywood's most iconic stars, Marilyn Monroe and Montgomery Clift, are believed to haunt the place. Monroe has allegedly appeared to guests in her old suite (#1200) via its mirrors, and Clift is active in room #928 and its outside hallway. Clift doesn't just appear; he plays the trumpet and even brushes up against guests.
There are some non-famous apparitions too - a little lost girl named Caroline who is looking for her mom, and two male spirits, one still hoping to win an Oscar and another who plays the hotel's piano.
Two Horrific Acts From The Hotel Figueroa's Early Days May Be The Cause Of Its Hauntings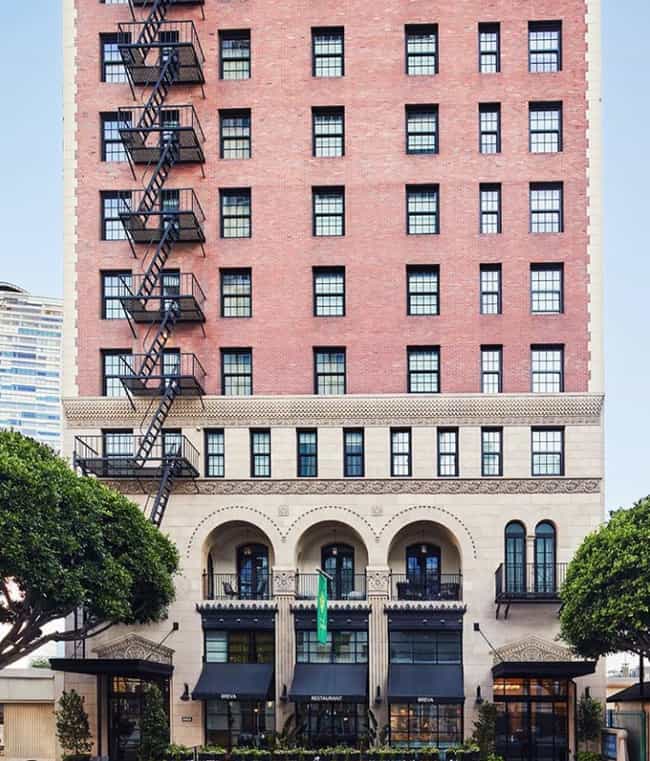 Built in 1925 as a YWCA, the Hotel Figueroa was reopened after renovations in 2018 that may have gotten rid of its ghosts - but there are probably a few that still roam its halls. Before the renovation, it was a darker Moroccan-styled boutique hotel usually devoid of guests. Those who did stay there said its elevator doors would open and close randomly, and its TVs and lights would flicker on and off.
Time will tell if anything like that is still happening, but there were a couple of gruesome events at the Fig in its early days. In 1929, radio operator William L. Tallman offed his girlfriend Virginia Patty but was never captured for his actions. About 20 years later, waiter Harry Gordon confessed to the slaying of Hallie Cecilia Oswald at the hotel, saying, "I [did it] because I loved her."