Graveyard Shift Creepy Haunted Hotels In New York City

With its historical landmarks and cultural institutions, amazing food, and never-ending supply of entertainment, there are plenty of reasons to visit New York City. If you're planning on heading to the Big Apple - or if you're a local looking to splurge on a night at one of the city's most luxurious hotels - you should know about the haunted New York ghost stories surrounding them. In fact, unless you're staying at a chain hotel like the Hilton, there's probably a supernatural NYC legend or two about your choice of residence's history.
Thanks to its proximity to both a formerly dangerous neighborhood and a cemetery, the Bowery Hotel is said to be swarming with ghosts. Other hotels, like the Jane Street Hotel, have only one story - that hotel served as a home for crew members who survived the sinking of the Titanic, and their ghosts are said to haunt the Greenwich Village mainstay to this day.
If you want to check out these haunted places for yourself, you can book a stay in all but a few of them - but be careful, because not all of the spirits are friendly.
A Titanic Survivor Lingers At The Chelsea Hotel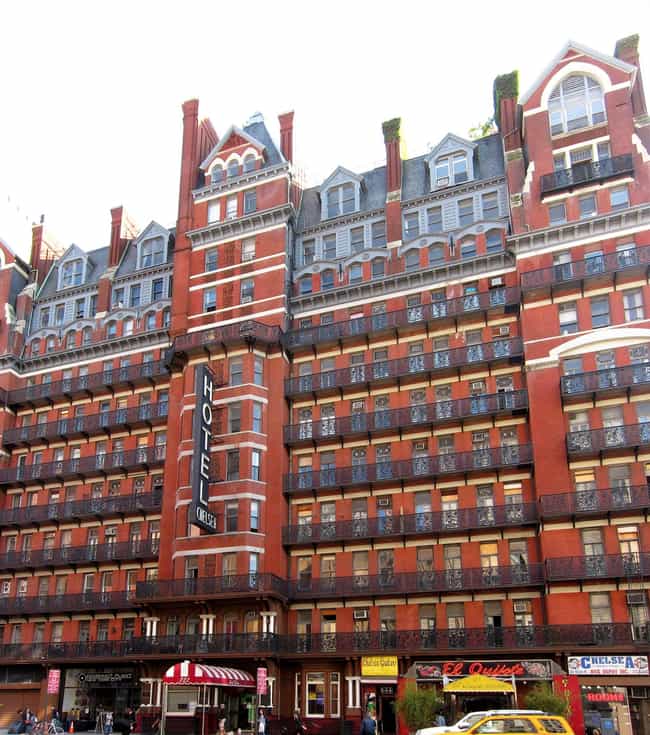 The Chelsea Hotel is actually the source of a wide variety of ghost stories, one of which involves the ghost of a Titanic survivor. According to information from mediums and paranormal detectives, the hotel was once home to a group of people who survived the 1912 Titanic accident. Among them was Mary, a woman who lost her husband when the ship went under. She could not adjust to life as a widow, and ended her life on the fifth floor of the hotel.
Today, her ghost can allegedly be seen wandering around the west end of the building, near the former entrance of the apartment where she once lived. She's been known to look at herself in the mirror, which has earned her a reputation for vanity. Although she is interested in her own appearance, she isn't interested in anyone else - she can be hostile toward the living, as she is said to treat them as an annoyance.
The Bowery Hotel May Be The Most Haunted Hotel In NYC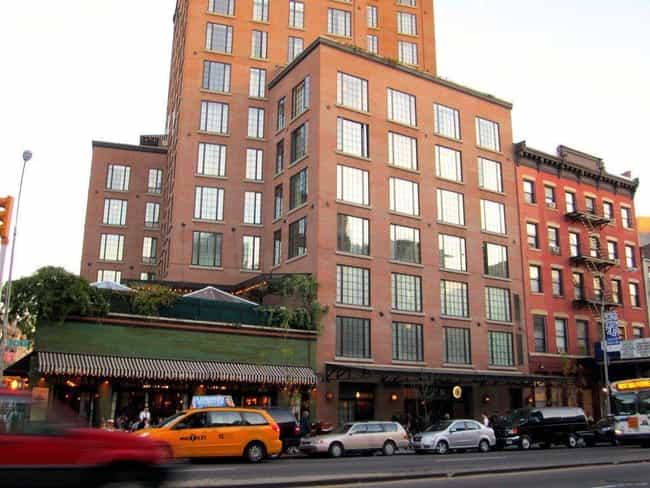 The Bowery Hotel, which is located in the Lower East Side neighborhood of the same name, is said to be one of the most haunted hotels in New York City. There have been incidents of everything from elevators going berserk every morning at 1 am to a female ghost dressed in white drifting through the halls. There's even supposedly a poltergeist who loves disrupting events.
Why is the Bowery Hotel such a haven for paranormal activity? That's because of its location. While the Bowery is currently a chic neighborhood filled with art galleries and fancy restaurants, it was once home to some of New York City's poorest residents. Along with the poverty came homeless shelters, methadone clinics, brothels, and plenty of people who met tragic and untimely ends. But it wasn't just the nature of the neighborhood that attracted all these spirits - it's also the fact that the hotel was built right next door to the New York Marble Cemetery.
FDR's Private Entrance To The Waldorf-Astoria Is Haunted By A Dog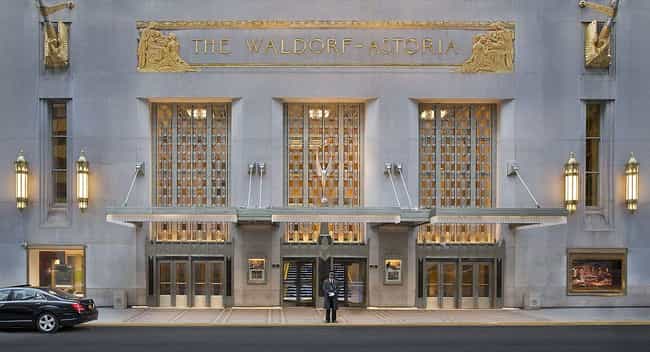 During Franklin Delano Roosevelt's presidency, he frequently took trips to the Waldorf-Astoria hotel. He would take a private, armored train car through Grand Central Station, and enter the hotel through a secret passageway. This both ensured his safety and allowed him to keep his paralysis private. His dog Fala used to accompany him on these journeys.
Unfortunately, the relationship between man and pup was soured when he accidentally left his dog in Alaska and had him returned via naval ship. The stress of these events may have made it hard for Fala to rest peacefully in the afterlife, which could be why people have claimed to see Fala's ghost in Grand Central, near the now-closed entrance to the Waldorf-Astoria.
A Hostile Ghost Haunts The Plaza Hotel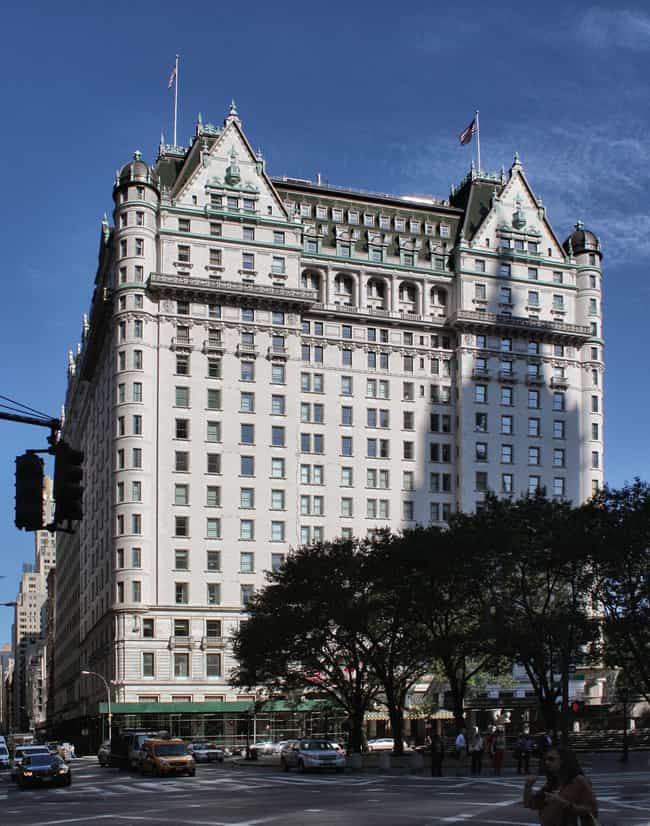 The Plaza Hotel, which overlooks Central Park, is best known for its incredible tea service and for being the setting of the Eloise children's books - but according to a guest from Maryland, it's also exuding some serious ghostly energy.
When the guest and her family were staying at the Plaza, they had trouble opening the door to their room. Though they were transferred to different rooms throughout the hotel, this problem repeated itself, even with staff intervention. When they finally were able to enter a room, there would be something about it that wasn't working, such as the thermostat or the phone.
The supernatural nature of these events became clear when the family was locked in their room despite the door being clearly in an "unlocked" position. When the guest's mother pounded on the door and called for help, a sinister voice repeated her words in a mocking tone. Hotel security tried to get them out to no avail before the door finally swung open on its own accord.
Though there were no more problems with the door, they saw a shadowy figure coming from the closet, which led them to leave the lights on all night long.