Graveyard Shift
Creepy Haunted Hotels In Western Washington

If a ghost with any sense of tradition were to choose a state to haunt, Washington would have to be on the top of their list. There's plenty of rainy, moody days, fog rolling in off the sea, and a long and occasionally violent history from its days as a logging hub, through the grunge era, all the way up to the current tech boom. Western Washington has hauntings aplenty, from its creepy abandoned buildings to its haunted schools, but perhaps none are as famous as its haunted hotels.
This shouldn't come as a surprise. After all, Seattle - the region's hub - is a city with a vast underground district built under the downtown area. It was built on the backs of loggers who came to the Pacific Northwest for its plentiful lumber and greenery. These early miners lived a hardscrabble life, with many perishing in accidents or succumbing to the backbreaking physical labor (to this day, logging is one of the most dangerous professions in America). In the '90s, western Washington - and Seattle specifically - finally achieved broader cultural relevance with the rise of grunge, but even that had its darker side.
There are haunted hotels across America, but there may be no more perfect landscape for a ghost to haunt than the rain-soaked, densely forested lands of western Washington.
Ghostly Jazz Echoes Through Hotel Andra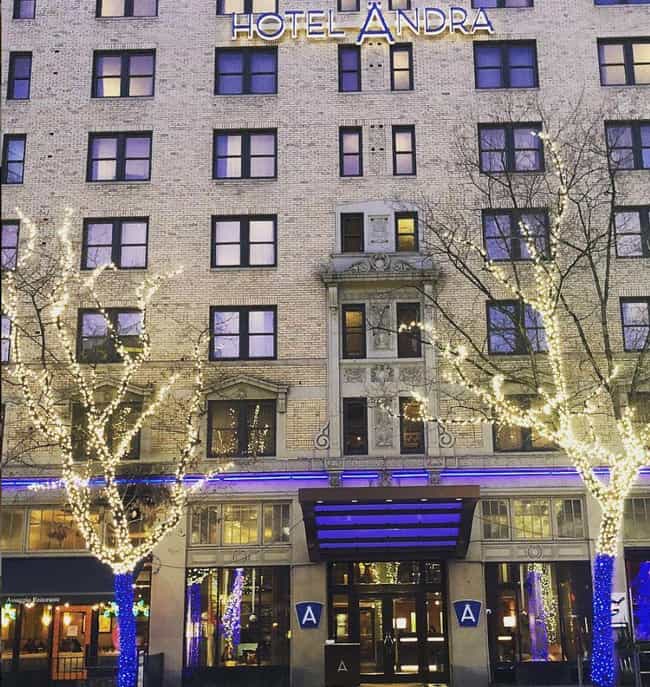 Hotel Andra in downtown Seattle boasts a nonstop party atmosphere; for certain guests, the party is eternal. Visitors have reported hearing the sound of Jazz-Age flapper music and breaking glass coming from the ninth floor of the building. However, the noise is mysteriously silenced as soon as anyone attempts to investigate.
If that weren't creepy enough, guests say they've seen a woman dressed in flapper-era clothes, thought to be the ghost of a hotel employee who leapt from the building in the 1960s and perished.
The Elevator At The Arctic Club Hotel Has A Mind Of Its Own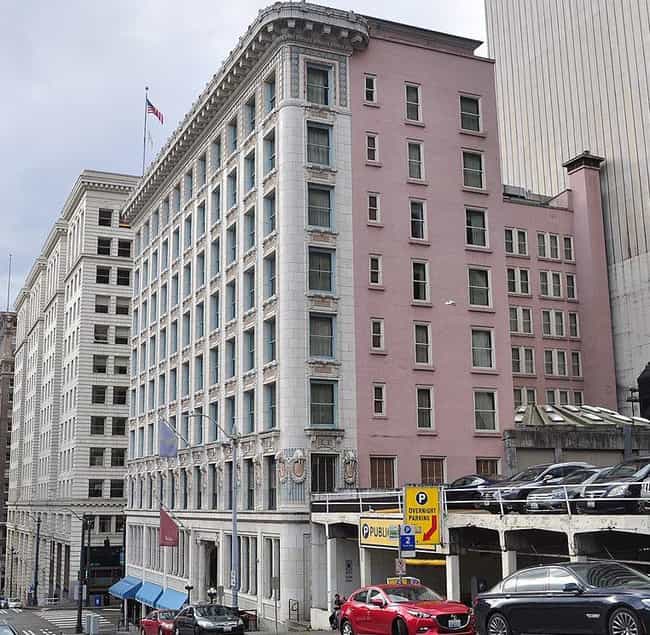 Founded in 1908, the Arctic Club was formed for people returning to Seattle from the gold rushes in Alaska and the Yukon. It grew into a hotel and eventually was bought by DoubleTree. Curiously, though, DoubleTree let the Arctic Club keep its name and some of its unusual branding. Why?
Perhaps it's because of the strange and spooky hauntings that have been reported in this Seattle hotspot. In 1938, Congressman Marion Zioncheck fell from the fifth floor in an apparent attempt to end his life. Tragically, he landed on the pavement right in front of his wife, who was waiting for him. In the years since this incident, there have been numerous reports of the elevator going to the fifth floor without being called.
A Ghostly Woman Sobs In The Cadillac Hotel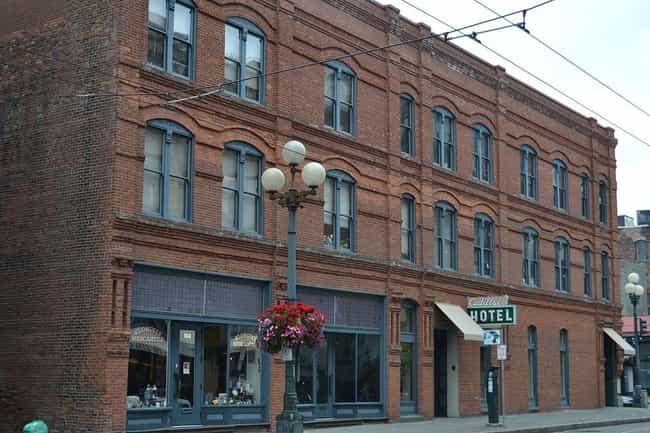 The Cadillac Hotel in Seattle has a long history of strife and heartbreak. It was shuttered after a local fire burned down a few buildings in Pioneer Square, then it was badly shaken by the Nisqually earthquake. It was slated for demolition, but a committed group of citizens campaigned to keep it open. They succeeded, and it was renovated in 2005. It currently hosts a museum.
As might be expected of a building with such a long and troubled history, strange things are sometimes heard in the Cadillac. Most notably, there are several reports of a woman crying in the night. Some say they also heard a child whimpering. This has given rise to a few different suppositions: One, that this woman was evicted from the hotel during hard times and starved. Another idea is that this was the ghost of a lady of the night who perished trying to give herself an abortion.
The Rosario Resort Is Plagued By The Shadowy Figure Of A Young Girl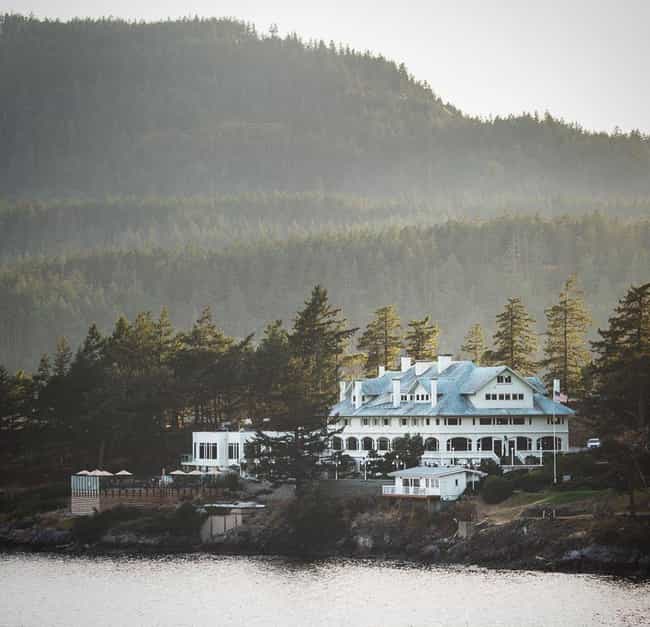 In the 1930s, Donald Rheem was a successful businessman with one major problem: his troublemaking wife, Alice. So he purchased a property on Orcas Island and sent her to it. She lived there and drank heavily until she succumbed to her habit in 1956.
Some employees believe her presence still haunts the resort that now sits on the property. One recalled staying in a room on the property and feeling a ghostly hand caress her fingers while she slept. Another employee reported feeling something touch her leg in the night. In addition, guests have heard footsteps in empty hallways, and some have even reported seeing Alice herself haunting the grounds of the resort.