Weird History
Haunting Colorized Photos Of WWI

Updated January 28, 2019
2.8k votes
508 voters
17.3k views
18 items
List Rules Vote up the most haunting photos.
The visual record of WWI, the first massive international conflict of the 20th century, exists mostly in shades of black, white, and gray. Color photography didn't become widespread until the 1930s, so most of the historical images from the devastating conflict are products of black-and-white film. The images are compelling, but modern techniques that allow for colorization of older photos make the war seem even more hauntingly close and real.
Historical snapshots help make long-ago events seem accessible in a way words simply cannot, and in some cases adding color boosts their power. Colorized images from WWI give modern viewers a glimpse into how children experienced life during the conflict, what weapons looked like before technological advancements, and techniques medical professionals used to cope with the influx of patients. WWI left its mark on everyone, and these photos prove it.
Irish Soldiers On The First Day Of The Battle Of Somme, 1916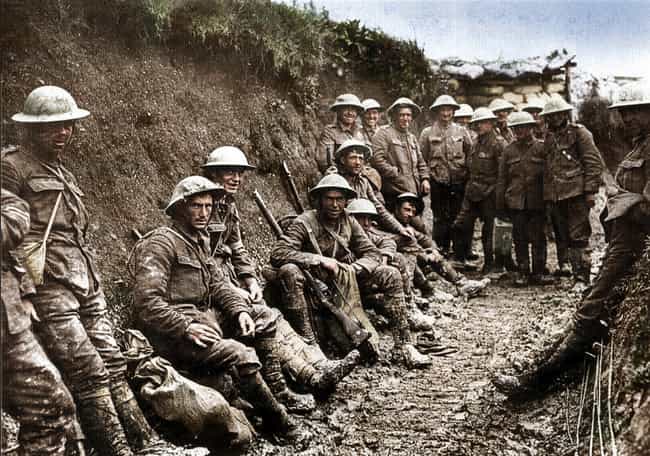 Is this haunting?
Two Nurses And A Child Dressed As Uncle Sam In A War Support Parade, Circa 1917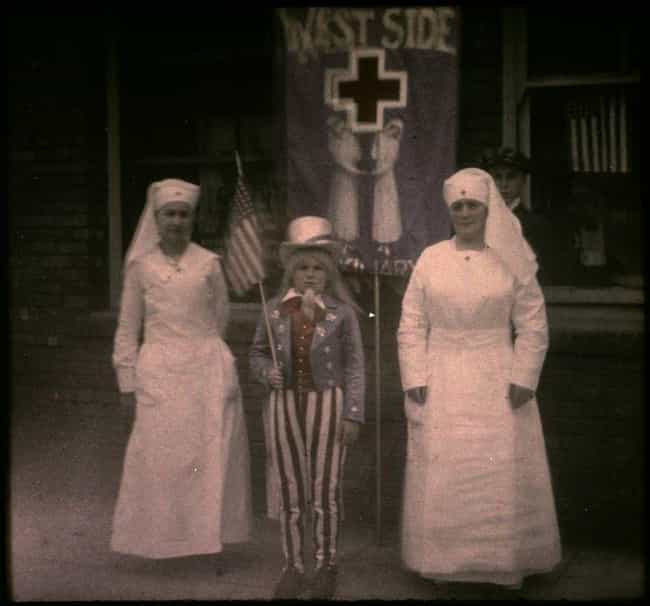 Is this haunting?
German Stormtrooper Somewhere On The Eastern Front, 1918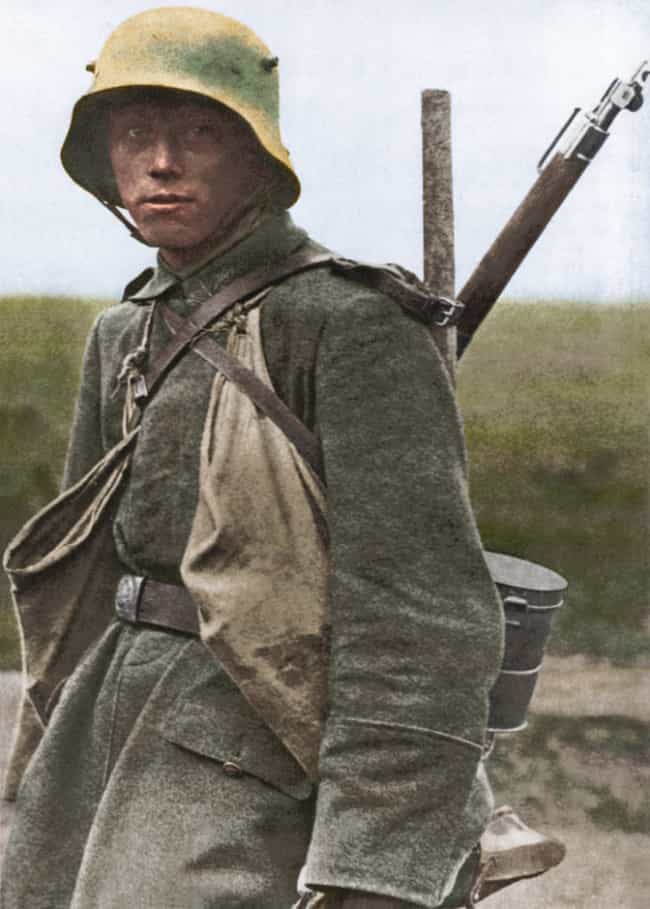 Is this haunting?
German And British Soldiers During The Christmas Truce, 1914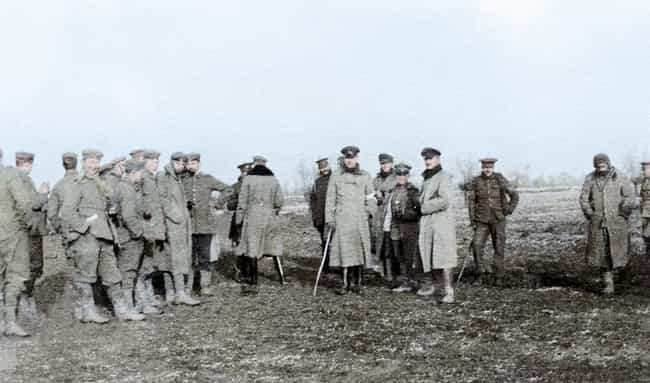 Is this haunting?