Weird History The Golden Age, History, And Secrets Of Hearst Castle, Hollywood's Party Pad

Of all the places celebrities partied during Hollywood's Golden Age, one of the most popular was more than four hours north of Tinseltown. Movie stars and others among Hollywood's most famous drinkers often attended parties at Hearst Castle in San Simeon, CA, owned by publishing mogul William Randolph Hearst. While Hearst's enormous hillside estate may have inspired the somber epic Citizen Kane, what went on behind the walls of the real castle had a more playful and fun tone - at least until Hearst ran out of money.
Born in 1863 to parents made wealthy from mining, Hearst built his empire by first taking over the San Francisco Examiner newspaper. His paper gained popularity thanks to its sensational writing, bold headlines, and dramatic stories. Eventually, Hearst bought newspapers across the country, making him one of the wealthiest Americans of the time. One of the mogul's biggest hobbies involved the new industry of moving pictures, and Hearst befriended many of the burgeoning film stars - Hollywood's elite - inviting them to visit Hearst Castle throughout the 1920s and '30s.
In a rather unexpected celebrity will, Hearst bequeathed his property to his long-time mistress when he died in 1951, but she ultimately returned it to his family. Today, the California State Park system owns the estate and allows public visitors to share in the secrets and shenanigans of Hearst Castle history.
Cary Grant Dropped Sacks Of Flour On Hearst Castle From An Airplane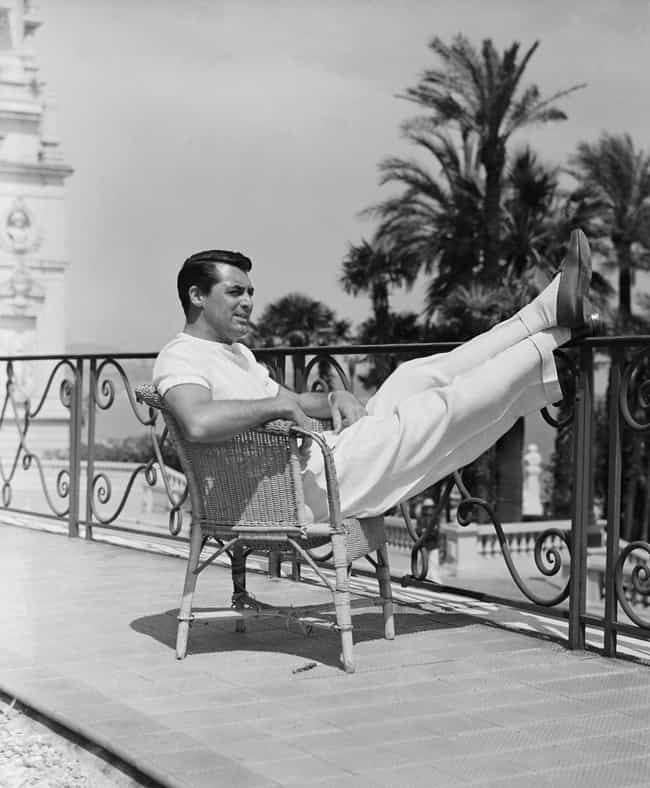 William Randolph Hearst's son, William Jr., earned himself a reputation as a prankster, something which occasionally rubbed off on guests. No stranger to pranks and dirty jokes himself, Cary Grant, a frequent Hearst Castle guest, engaged in shenanigans with Hearst's son on at least one occasion.
The two men reportedly flew over the estate in an airplane, bringing sacks of flour along with them. According to the story, Grant and William Jr. threw the flour out of the plane, covering the castle and grounds in white powder. Angered, the elder Hearst revoked his guest's invitation. Grant allegedly returned to the ground to find his suitcase already packed and waiting by the door.
Hearst Castle Managed To Provide Alcohol For Guests, Despite Prohibition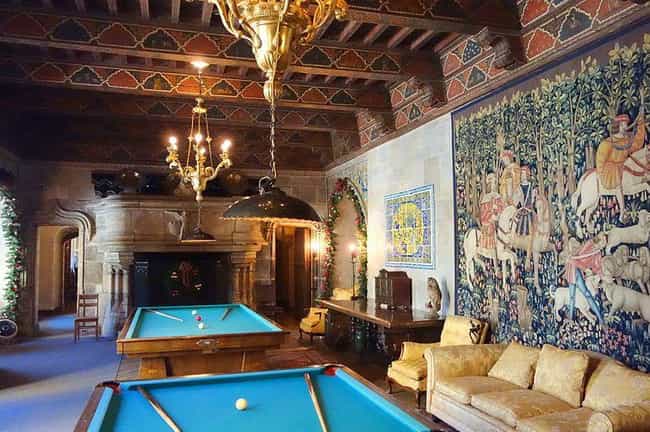 Though Prohibition began in 1920 in the US, William Randolph Hearst didn't let it stop his guests from enjoying their stay at his California mansion. Below the main building, he built a wine cellar with room for 10,000 bottles, and secured it with a lockable iron door. He wanted his guests to have a good time, but kept their partying within reason, setting limits on how much they could drink. Hearst once asked Dorothy Parker to leave after she had one drink too many, and did the same for David Niven, whom he caught hiding smuggled bottles of liquor under his bed.
Through his newspapers, Hearst revealed his stance against Prohibition, as he believed it inspired organized crime and thought authorities couldn't completely enforce the law. Though he admitted he enjoyed light drinking, Hearst hated when people became drunk. His newspapers held a contest in 1929, encouraging people to submit their best ideas on how to repeal Prohibition with a $25,000 reward. Regardless, Prohibition ended four years later.
Hearst And Marion Davies Threw Lavish Costume Parties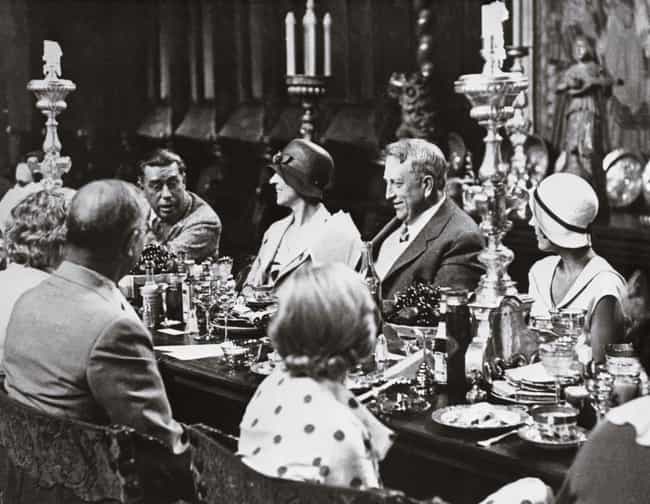 Hearst Castle became known for its costume parties, with themes carefully picked by William Randolph Hearst. He even selected costumes for his guests, and paid seamstresses and tailors to create the garments by hand. One party's theme of dressing up like favorite movie stars caused celebrities to swap identities for an evening. Another party invited attendees to dress like children, and the "Your Favorite Character from History" party led Charlie Chaplin to dress up as Napoleon Bonaparte.
The locations for the parties often included a 110-room house on the beach, which Hearst built for Marion Davies. The couple used the house to throw Hearst a huge, circus-themed birthday bash when he turned 75. Bette Davis came as a bearded lady and mingled with 2,000 other invited celebrities, such as Clark Gable and Gloria Swanson. The party also featured a full-sized merry-go-round, which required a wall be torn down for it to fit. Since money appeared no object, Hearst simply had the wall rebuilt after the party.
Harpo Marx Dressed The Garden Statues In Fur Coats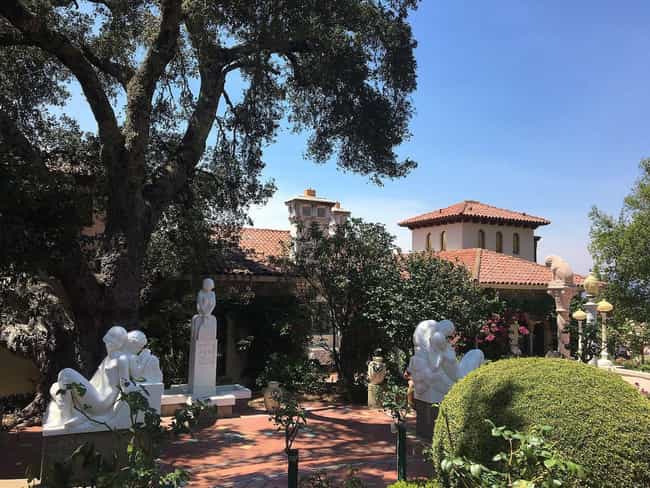 In addition to the wine cellar, the basement areas of Hearst Castle contained vaults where William Randolph Hearst would store precious items. The vaults held many opulent fur coats, as well.
According to stories, guest Harpo Marx wandered down to the vaults late one night and brought out a large stack of mink coats. He then proceeded to dress all the statues in the garden with luxurious furs. It coincidentally snowed overnight and the other guests awoke to an odd sight outside. Reportedly, Hearst didn't find Harpo's redecorating idea too amusing.