Actor Trivia
14 Heartwarming Stories About Andre The Giant From The People Who Knew Him

Updated July 13, 2020
5.2k votes
957 voters
39.4k views
14 items
List Rules Vote up the stories that prove Andre Roussimoff was a gentle giant.
Best known as Andre the Giant, Andre Rene Roussimoff was born in France in 1946. The lovable yet intimidating wrestler and actor was born with acromegaly, an affliction also called gigantism. As a result, Andre the Giant was just that - a giant who stood over 7 feet tall and weighed as much as 500 pounds.
Nothing about Roussimoff was small, and stories about his life reveal both the pain and the joy he experienced. A lover of food, drink, and a good time, Andre the Giant stories also reveal how truly shy, kind, and generous the gentle giant truly was. As a wrestler and an actor, Andre brought hours of entertainment to the masses, while behind the scenes, his soft yet honest demeanor yielded nothing but respect from the people who knew him best. Heartwarming stories about Andre the Giant only add to his endearing and enduring legacy.
On 'The Princess Bride' Set, He Kept Robin Wright Warm By Placing His Hand Over Her Head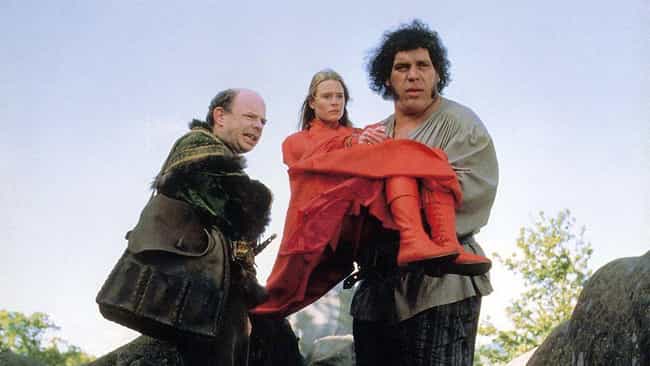 In recalling a heartwarming story about her costar, actress Robin Wright revealed the literal warmth Andre the Giant provided during the filming of The Princess Bride (1987). Wright, who played Buttercup in the cult classic, described Andre - the lovable and large Fezzik - as "mush inside, a puppy." She recalled, "All he had to do was just place his hand [and it] would cover your back. He was a coat. He was a human coat."
Wright also told Variety magazine about Andre's kindness:
In the middle of the forest... we'd be standing next to each other in our costumes and it's freaking cold and wet. He put his hands on my head literally to keep me warm from shivering. His hands covered my whole head. The heat from his hand was like an electric blanket. He was just very sweet and thoughtful. He would always hand me his coat if my coat wasn't nearby. Really sweet.
Hulk Hogan Said The Wrestler Was Gracious Even When People Mocked Him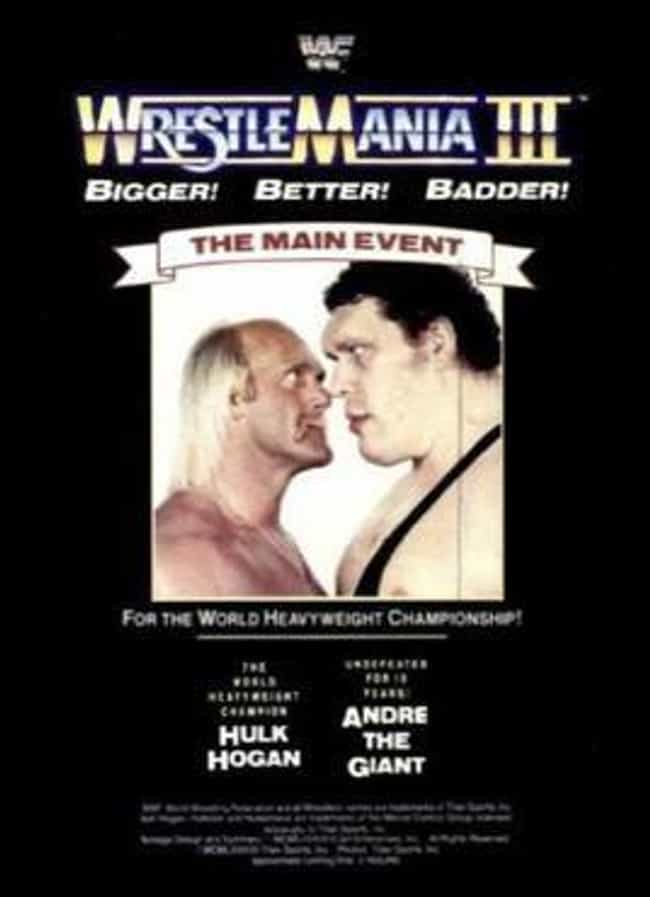 Andre's entry into professional wrestling spanned multiple continents, with early bouts in France and Canada. After becoming part of the World Wide Wrestling Federation (WWWF) in 1972, Andre wrestled alongside big names like Jake "The Snake" Roberts and Hulk Hogan.
Hogan and Andre famously faced off at WrestleMania III in 1987 and again the following year. Their second matchup resulted in Hogan's dethroning as WWE champion. Even as Hogan sat atop the WWE hierarchy, however, he viewed Andre as "our leader," noting, "For guys who thought they were tough guys, he straightened them out pretty quick."
Hogan remembered dreading his encounters in the ring with Andre: "I was so nervous, I used to puke on the way to the building. Then, after eight years, we became friends. He even started to like me."
Hogan also knew life was difficult for Andre: "There was never a situation where he could ever be comfortable. He was a seven-foot-four giant. There was never a chair, a knife, a fork a bed." As Hogan watched on, he saw people stare and make fun of his friend, awed by Andre's graciousness as he traversed "a really cruel world."
He Was Especially Gentle With Children Because He Knew They Feared Him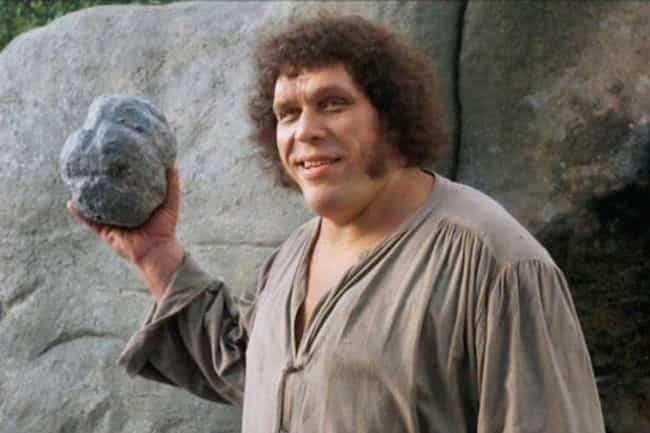 By his own account, Andre didn't "really have too many friends... People want to be my friend because of my size. They want to take advantage of me. I don't like that." Especially difficult for Andre were his interactions with children. Some children feared him and were said to have run away from his intimidating form.
Andre was aware of how children could respond to his appearance and took extra care with them. He consciously tried "to be very soft with children. I don't want them to fear me. Often, when I go to the homes of people who have small children, the children will run from me even though they have seen me on television. I understand why they do this, but it is a sad feeling for me, even so."
Andre's observations were proven true when actor Chris Sarandon's (Prince Humperdinck) daughters met him on the set of The Princess Bride:
He was sitting down at the end of his makeup table and we walked up the steps and turned the corner. My daughter Stephanie took one look at Andre and started screaming at the top of her lungs and she wouldn't stop. Of course, her sister picked up on it and she started screaming. We had to take them out immediately. I went back and said, "Andre, I'm so sorry. Please forgive their behavior." And he said, "No, no, no. Either they come to me or run from me."
On the other hand, Vince McMahon's son, Shane, remembered how Andre was always nice, something his father attributed to the wrestler's shock that the young boy "wasn't scared of him."
Mandy Patinkin Said He Was A 'Giant Of A Man… Particularly In The Way Of His Heart'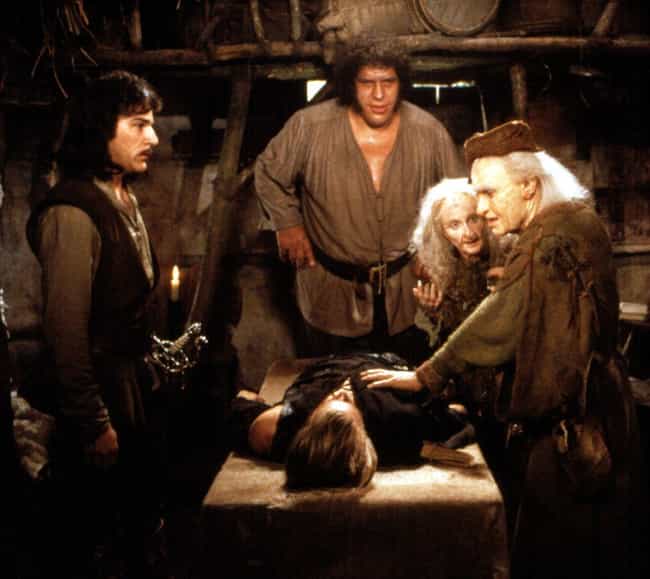 Mandy Patinkin called filming scenes with Andre the Giant, Billy Crystal, and Cary Elwes for The Princess Bride the "three greatest days of my life."
When it came to his time with Andre the Giant, however, his most memorable moment involved an exchange the former wrestler had with the script supervisor. Andre was asked what he enjoyed most about being on the movie, and he replied, "Nobody looks at me."
Patinkin could relate to the comment, noting in a separate interview that "[Andre] looked normal to me the second day. And I realized nothing had changed. I realized our brains change things. My brain made him normal in size. It was just fascinating to me how my brain normalized his size within 24 hours."
Even knowing that, Patinkin recalled a touching moment from the final day of filming:
We stayed around for two, three, four, five hours while every person, every grown-up and their family came by, waited in line like children at Disneyland to stand with Andre and have their photograph taken. And he took his photograph with every single person that asked. And it was a lesson of a lifetime for me.