Drama

Heaven Is for Real Movie Quotes

61 votes
37 voters
18.6k views
10 items
"Heaven is for Real" brings the best selling book of the same name to the big screen in this Christian drama film. Written by Chris Parker, the film is an adaptation of the novel by Todd Burpo and Lynn Vincent. Directed by Randall Wallace, "Heaven is for Real" opened in theaters just in time for Easter, on April 16, 2014. The film has many memorable quotes, listed here and ranked by viewers.
In "Heaven is for Real," following an emergency surgery, which doctors did not expect him to survive, four-year-old boy Colton Burpo (Connor Corum) shares with his family that during the time he was in surgery, he visited heaven. At first, his parents, pastor Todd Burpo (Greg Kinnear) and wife Sonja (Kelly Reilly) are hesitant to believe him but Colton seems to know details that he couldn't possibly know if his story was made up.
Specifically, Colton mentions meeting a sister, who died during a miscarriage Sonja suffered, and his great grandfather, who died 30 years before Colton was ever born, neither of which Colton had previously known about. Unable to deny what they are experiencing, the family shares news of this miracle with others in town, something that has mixed results.
"Heaven is for Real" hits theaters alongside other great films such as
"Transcendence,"
"A Haunted House 2,"
"Draft Day,"
"Under the Skin,"
"Dom Hemingway,"
"Joe,"
"Captain America: The Winter Soldier,"
"Sabotage,"
"Noah,"
"Blood Ties,"
the "Veronica Mars" movie,
"Need for Speed,"
"Mr. Peabody and Sherman,"
"300: Rise of an Empire,"
"The Grand Budapest Hotel,"
"Cheap Thrills,"
"Monuments Men,"
"Winter's Tale,"
"RoboCop (2014),
"About Last Night,"
"Vampire Academy,"
"The Lego Movie,"
"Gimme Shelter,"
"I, Frankenstein,"
"Ride Along,"
and
"Jack Ryan: Shadow Recruit."
Colton: "I have been here."
Todd: "I don't think we've been here before, pal."
Colton: "You had a grandpa named Pop, right?"
Todd: "He died when I was about your age."
Colton: "He's very nice."
Todd: "You saw my grandfather? Where did you see him?"
Colton: "In heaven"
…
Todd: "Is this him? Is this the man you saw?"
Colton: "In heaven, everybody's young."
…
Todd: "Is this him?"
Colton: "Yeah, that's him. That's Pop."
When Colton talks about meeting Todd's grandfather, someone who died 30 years before Colton was born, Todd is more than intrigued. Todd now believes what Colton is saying about his time in heaven.
Should this be higher or lower?
Do You Think My Son Went to Heaven?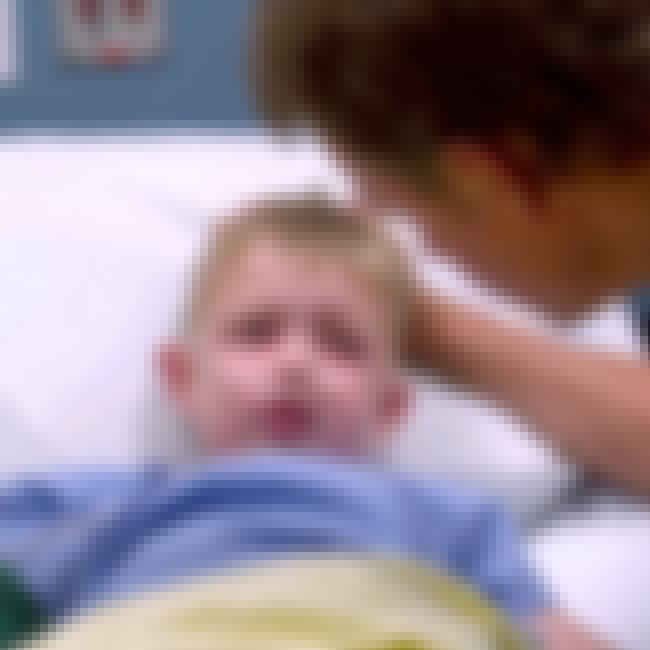 Nancy Rawling: "Do you think my son went to heaven?"
Colton: "You don't have to worry. He told me everything was all right."
Nancy seeks out Colton to hear from her soldier son, who recently passed away. Colton assures her that he is doing well and that she should not worry.

Should this be higher or lower?
I Lifted Up and I Looked Down
Colton: "I lifted up and I looked down. Mom was in one room. You were in another room yelling at god."
Colton explains what he claims to have seen while he was in emergency surgery. Despite having no chance of seeing what he did, Colton knows what was happening.

Should this be higher or lower?