Comedy
The Most Ridiculously Heavy Plot Lines In The Off-The-Rails Final Seasons Of 'Home Improvement'

116 votes
29 voters
2k views
14 items
List Rules Vote up the most ridiculously over-the-top plot lines.
The early seasons of Home Improvement, the series where Tim Allen played Tim "The Tool Man" Taylor, were filled with one-off episodes where Taylor tried to supercharge his cars, barbecue grills, and household appliances while keeping his family happy. As the series went into its final seasons, the actors wanted to work with juicier material. They were tired of goofy episodes and wanted to work on substantial stories which is why the plotlines in the final seasons of Home Improvement are so heavy.
The emotional episodes of Home Improvement began before its last seasons, with plotlines about cancer and guilt seeping into the Seasons 5 and 6, but it was really Seasons 7 and 8 where the Taylor family was beset with real world problems that couldn't be fixed with a manly grunt or a power drill with more RPMs than a Ford Mustang.
Mark Makes A Horror Film About Slaying His Family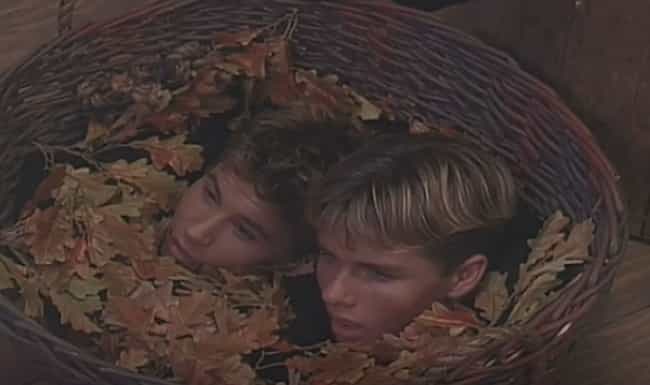 In Season 7's "A Night To Dismember," Mark's growing frustration with his family gets out of control when he asks the Taylors to star in his horror movie. The family takes him up on his offer, but Tim and Jill are shocked to discover that the film is about a boy who's been ignored by his family and decides to do away with them.
Jill's pretty sure that Mark actually wants to harm his family, but they let him continue to produce the movie. However, when he uses a real knife in a scene where he's going to chop off Tim's head, she stops the production and has a real talk with him about his feelings.

Too much?
Al Gets Engaged, Tells His Mom, And She Immediately Has A Fatal Heart Attack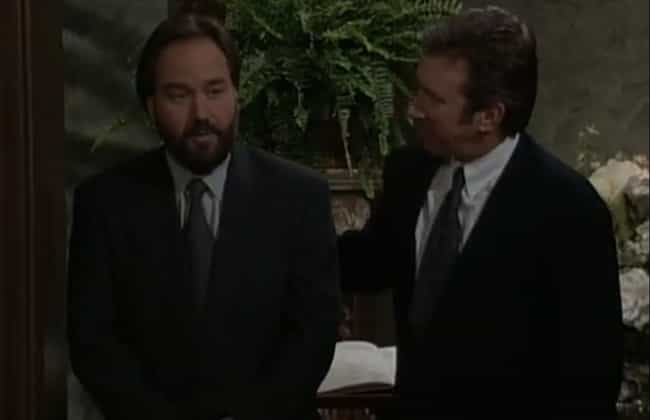 In Season 8's "Dead Weight," Home Improvement brings home all of those jokes about Al's mother being overweight by offing her with a heart attack. In what should be one of the best moments of Al's life as he tells his mother that's he's going to propose to a woman that he loves, the scene ends with heartbreak as she keels over right on the spot.
To add insult to injury, Al's mother's casket is huge, and there's a joke about how when the two of them played on the teeter totter, he was only able to go up. When no one has anything to say about Al's mother Tim ends up giving a touching speech that inspires Al to propose to his new girlfriend at the funeral.

Too much?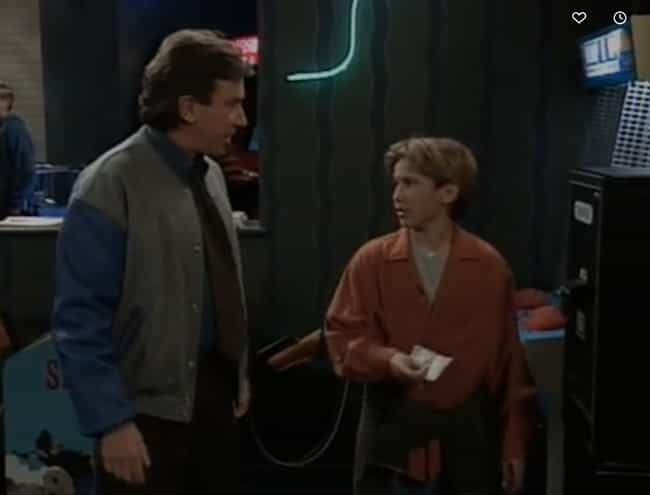 In "The Longest Day," a stress test of an episode from Season 5, Randy has to deal with the possibility that he has thyroid cancer. Following a blood test, an endochornologist finds a lump on Randy's neck that could be a malignant tumor. No one handles this well.
While Jill and Tim wait for Randy's tests to come back they're an absolute wreck. Jill is cooking constantly and over-mothering Randy while Tim offers to help Randy skip school. His parents can't hold it in any longer and they have to explain that there's a small chance that he could perish. Randy goes about his life, albeit with the thought that his days are numbered.

Too much?
Jill Has To Undergo Emergency Surgery And Complications Arise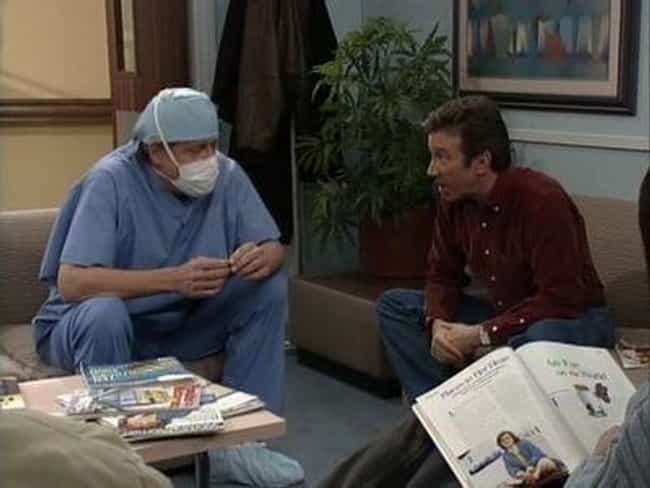 Things take a dark turn in Season 8's "Love's Labor Lost - Part 1" when Jill has to undergo an emergency hysterectomy. A doctor tells her that she could have avoided such a serious operation if she hadn't been so busy chasing her education and kept up with her regular checkups. Tim does his best to keep a strong face before her operation, but when there's a complication during the surgery, he nearly falls apart.
Luckily Wilson is on hand at the hospital to offer some advice on praying when all else is lost. It's not exactly what Tim wants to hear, but he ends the episode bent in prayer as a "To be continued..." graphic fades onto screen.

Too much?