Airplanes

Heinkel Airplanes and Aircrafts

List of all Heinkel airplanes and aircraft types, with images, specs, and other information. These active and retired Heinkel planes are listed in alphabetical order, but if you're looking for a particular aircraft you can look for it using the "search" bar. The Heinkel aircrafts on this list include all planes, jets, helicopters, and other flying vehicles ever made by Heinkel. Unless you're an aviation expert you probably can't think of every aircraft made by Heinkel, so use this list to find a few popular Heinkel planes and helicopters that have been used a lot in the course of history.
Examples of aircraft on this list include Heinkel He 111 and Heinkel He 177.
This list answers the question, "What aircrafts are made by Heinkel?
The Heinkel HD 56 was a reconnaissance seaplane developed in Germany in 1929 to operate from warships of the Imperial Japanese Navy, which designated it the Type 90-1 Reconnaissance Seaplane or E3A. It was a conventional single-bay biplane with staggered wings braced by N-type interplane struts. The pilot and gunner sat in tandem, open cockpits. Heinkel designed the aircraft at the request of Aichi, in order to submit it as their entry in an IJN competition to select such an aircraft. Heinkel built a single HD 56 prototype that was evaluated against the Nakajima Type 90-2 Reconnaissance Seaplane and the Kawanishi Type 90-3 Reconnaissance Seaplane. The Heinkel design announced the winner in ...more on Wikipedia
Manufacturer: Heinkel
Maiden Flight: Jan 01 1929
The Heinkel HD 23 was a carrier-borne fighter biplane designed in Germany at Heinkel flugzeugwerke in the 1920s, for export to Japan. Two examples were delivered to Aichi as pattern aircraft in 1927. Aichi added rudimentary flotation capability and built two further examples as the Type H Carrier Fighter, but full-scale production was not started. ...more on Wikipedia
Manufacturer: Heinkel, Aichi Kokuki
Maiden Flight: Jan 01 1926
The Arado Ar 64 was a single-seat biplane fighter developed in the late 1920s. It was among the first fighters produced when Germany abandoned the restrictions of the Treaty of Versailles and began rearming. ...more on Wikipedia
Type: Biplane Fighter
Manufacturer: Heinkel
Length (m): 7.82
Wingspan (m): 9.91
Maiden Flight: Jan 01 1934
see more on Arado Ar 64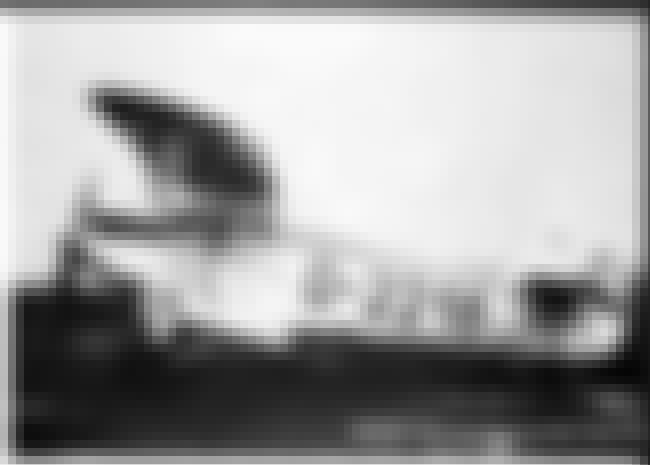 The Arado Ar 65 was the single-seat biplane fighter successor to the Ar 64. Both looked very similar. The only major difference was the use of the 12-cylinder inline versus the 64's radial. The wingspan was also increased. The Ar 65 appeared in 1931 and six models were built. The first three 65a-c were the prototypes while the 65d-f were the production models. The Ar 65d was delivered in 1933 and served alongside the Ar 64 in the two fighter groups - Fliegergruppe Döberitz and Fliegergruppe Damm. In 1935, the Ar 65 was reduced to a training aircraft. Production of the fighter was discontinued in 1936. But the next year, 12 of them were presented to Germany's ally - the Royal Bulgarian Air ...more on Wikipedia
Type: Biplane fighter
Manufacturer: Heinkel
Length (m): 8.41
Wingspan (m): 11.2
Maiden Flight: Jan 01 1931