Buildings/Attractions
List of Famous Helsinki Buildings & Structures

List of the famous landmarks that make up the Helsinki skyline, listed alphabetically with photos when available. Helsinki architectural landmarks as well as other major buildings, dwellings, and other structures in Helsinki are included on this list. Information about these Helsinki buildings is included on this list, such as when the building first opened and what architectural style it falls under. List includes both new buildings in Helsinki and older historic landmarks.
The list you're viewing is made up of many different buildings, like National Museum of Finland and Helsinki Cathedral.
This list answers the question, "What are the most famous buildings in Helsinki?"
This is a good reference for research into the historical architecture in Helsinki. Famous architectural houses within the city of Helsinki are included as well, sometimes by address, other times listed by the name of the original home owner.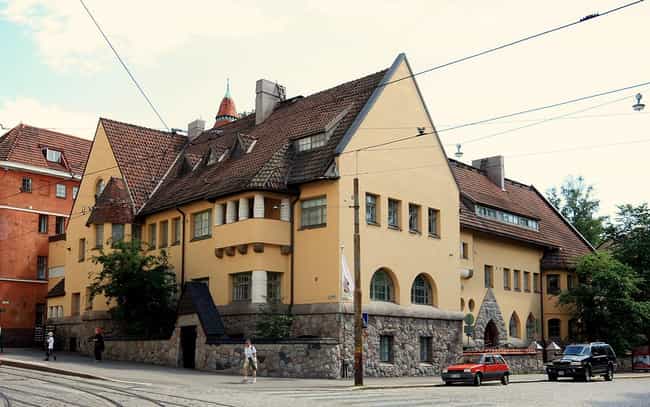 Eira Hospital is a private hospital in southern part of Helsinki, Finland. It has given its name to the adjacent Eira district of Helsinki. The architectural landmark is located at Tehtaankatu and Laivurinkatu cross, with address at Tehtaankatu 30 in Helsinki. The building was designed by Lars Sonck and its construction was completed in June 1905. It is named Eira after similar Eira-named hospital in Stockholm. In Icelandic Poetic Edda Eir was the art-of-medicine goddess. ...more on Wikipedia
City/Town: Helsinki, Finland
Opened: Jan 01 1905
Architect: Lars Sonck
Created By: Lars Sonck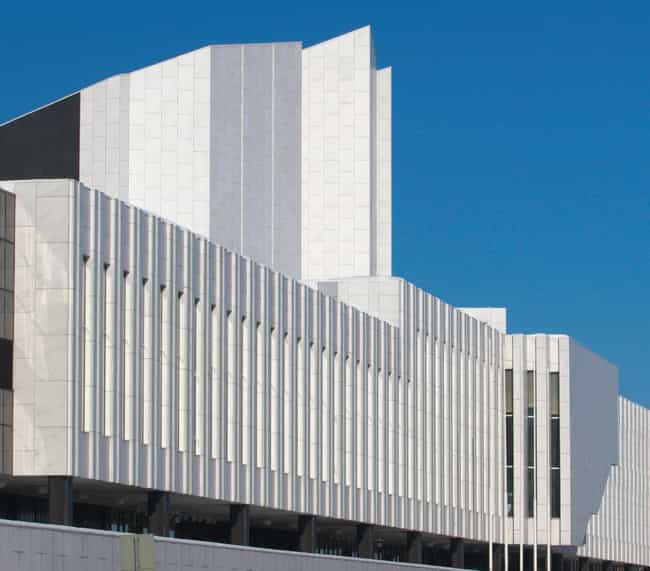 The Finlandia Hall is a congress and event venue in the centre of Helsinki on the Töölönlahti Bay. The building, which was designed by architect Alvar Aalto, was completed in 1971. Every detail in the building is designed by Aalto. The designs were completed in 1962, with building taking place between 1967–1971. The Congress Wing was designed in 1970 and built in 1973–1975. In 2011, the building was expanded with new exhibition and meeting facilities. The inauguration of the Finlandia Hall was celebrated on 2 December 1971. The inauguration concert included the first performance of Einojuhani Rautavaara's Meren tytär and Aulis Sallinen's Symphony, as well as Sibelius's violin concerto with ...more on Wikipedia
City/Town: Helsinki, Finland
Opened: Jan 01 1971
Architect: Alvar Aalto
Created By: Alvar Aalto
Building Function: Concert Hall
see more on Finlandia Hall, Helsinki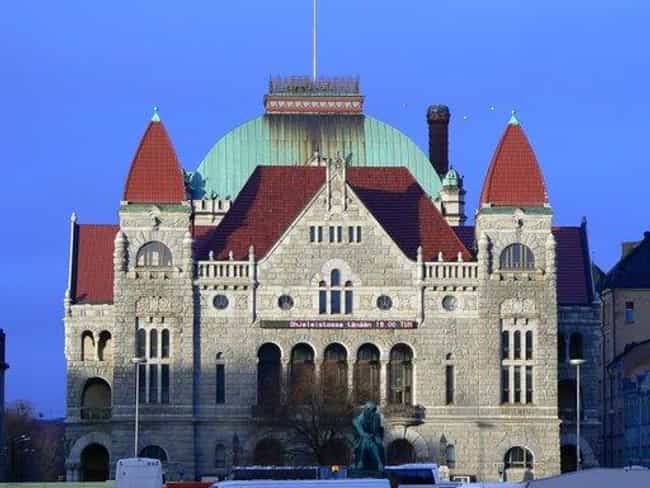 The Finnish National Theatre, founded in 1872 in the city of Pori, is a theatre located in central Helsinki on the northern side of the Helsinki Central Railway Station Square. The Finnish National Theatre is the oldest Finnish speaking professional theatre in Finland. It was known as the Finnish Theatre until 1902, when it was renamed the Finnish National Theatre. For the first thirty years of its existence, the theatre functioned primarily as a touring company. The theatre did not acquire a permanent home until 1902, when a purpose-built structure was erected in the heart of Helsinki, adjacent to the city's main railway station. The building hosting the Finnish National Theatre today was ...more on Wikipedia
City/Town: Helsinki, Finland
Building Function: Opera House, Theatre
Hartwall Arena is a large multifunctional indoor arena located in Helsinki, Finland. The arena gets its name from its largest sponsor, the beverage company Hartwall, also based in Helsinki. ...more on Wikipedia
City/Town: Helsinki, Finland