Total Nerd
How Henry Replaced Carl In 'The Walking Dead' TV Series

When AMC's The Walking Dead first started airing, the series mirrored the comics in a number of ways. The most prominent parallels were the characters themselves, but none more so than the Grimes family. Carl Crimes was as much a staple of the television series as he was in the comics, but when showrunners killed him off at the end of Season 8 in a surprise move, his sudden exit left a hole in the plot.
Fortunately, Henry, a show-exclusive character, was not only the right age (thanks to a time-jump), but his story was also easy to modify to slot him right into the shoes left vacant by Carl. Henry is quickly taking up the storylines and character development which would have gone to Carl. With Season 9 continuing despite Carl's demise, it's all about Henry and how he is stepping up into a wider role on The Walking Dead, just like Carl was forced to do in the comics.
SPOILER ALERT: This list details various plotlines present throughout the comics issues 130+ and season nine of the television series.
Henry & Carl's Violent Tendencies Appeared At An Early Age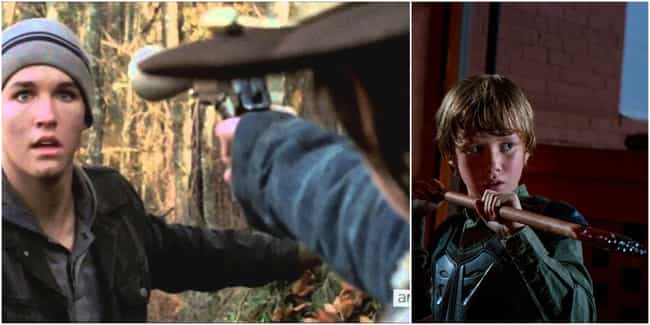 Henry isn't based on a character from the comics, so any depiction of him in the TV series tends to stand on its own. But there are a number of character parallels between him and Carl when they were young kids trying to make it in a world overrun by the dead. When Carl started out his time on the series, he was a child about the same age Henry was when he appeared. Both of them sought a wider role in the world but were stuck behind the people intent on protecting them.
For Carl, it was his father, but for Henry, it was primarily Carol. Carl quickly developed a violent streak when he killed one of the Governor's people back in Season 3. For Henry, he brutally murdered the man who killed his brother, and has since gone on to refine his stick-swinging skills to kill anyone he considered to be a threat. While these comparisons aren't exact from the comic to the series, they do show that the writers were prepping Henry to take on a larger role early in his development... just like they did with Carl.
Carl And Henry Both Got Into Some Trouble With The "Law"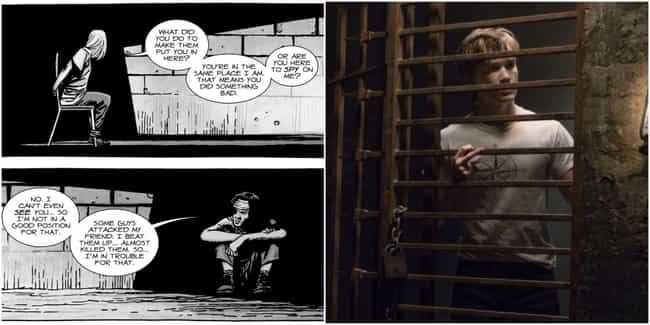 It may be a post-apocalyptic society, but the people of Hilltop, Alexandria, and the rest of the societies have a rudimentary system of laws they follow. In the comics, Carl found himself in a spot of trouble after he nearly killed some other kids for assaulting Sophia. He wasn't necessarily in the wrong in doing so, but his assault was so brutal, it became necessary to throw him into a sort of time-out in the form of the local jail cell.
This same scenario played out for Henry as well, though the circumstances were different. Unlike Carl, Henry didn't tear apart some would-be rapists but instead got himself thrown in jail for going out after curfew. This earned him a couple of days behind bars, but also set up his introduction to an important character from the Whisperers group.
Henry Moved To Hilltop To Learn To Be A Blacksmith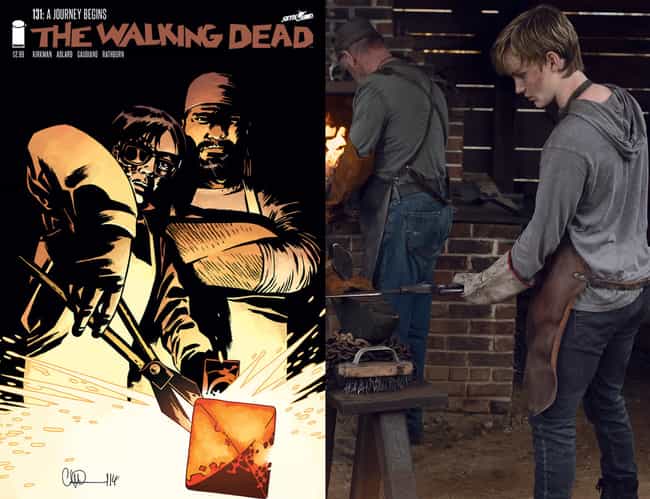 Everyone has to grow up sometime, which is why Rick was reluctant but ultimately supportive of his son's desire to leave Alexandria and move to Hilltop. When this happened in the comics, Carl and Rick, who had been together for so long, finally separated and their stories began to diverge from one another. Carl learned to work the blacksmith's forge and also took up a leadership role within his new community. He quickly fell into a role his father would have, which just proved the apple didn't fall far from Rick Grimes's tree.
Because Carl died on the series before moving to Hilltop, it fell to Henry to leave his mother, Carol, at the Kingdom, and make his way to Hilltop. He picked up the trade of blacksmithing as an apprentice and fell into the exact same role Carl would have, had he been alive at that point in the series.
Rick Was Concerned About Carl Moving To Hilltop, Just Like Carol Was Concerned About Henry Moving To Hilltop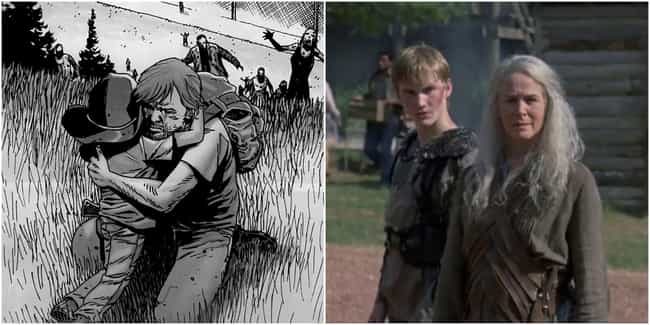 Rick had a hard time at first when his son told him he didn't want to live with him anymore. Rick was all about protecting his kid, and while he had been shot a couple of times, captured every now and again, and found himself in trouble more often than not, Rick was able to keep him alive... in the comics. Rick ultimately let Carl go, but it wasn't easy. Rick checked in on Carl every chance he got.
On the show, it's the exact same thing for Henry, but instead of Rick, he has Carol, who has become his de-facto mother. She took up the job after everyone else in his family died, but she is helped along with this by Ezekiel, who has less difficulty in seeing his "son" move on to bigger and better things. Carol still has a tough time letting him go and will likely keep a close eye on him for as long as she lives.