Graveyard Shift
This Mega-Fan Tattooed His Eyeballs And Surgically Removed His Nose To Look Just Like Red Skull

For many, spending $40,000 on elective cosmetic surgery is an absurdly exorbitant price tag, but Marvel fans are a different breed of human. For some hardcore fans who take cosplay to otherworldly levels, it's business as usual. This was the case for Henry (Rodriguez) Damon, whose extreme body modification transformed him into the Marvel supervillain, Red Skull.
The world of extreme body modification is one that many people don't understand, but those who partake in the controversial practice turn heads for better or worse. Some choose to snip their ears for perfect Lord of the Rings elf-approved features, and others strive to look as demonic as possible. Their reasons are always different, but they're usually rooted in self-expression.
Overall, people who want to look like fictional characters are nothing new; the world is filled with young girls who'd do just about anything to look like Disney princesses. But it's not every day that someone is so enamored by the likes of an evil Nazi that they cut off their nose to achieve the character's facial structure. So, why did Henry Damon do it? Here's a look inside the mind of a living, breathing Marvel supervillain, who also happens to be a doting father.
back to page 1
Damon Underwent Psychological Testing Before Committing To Surgery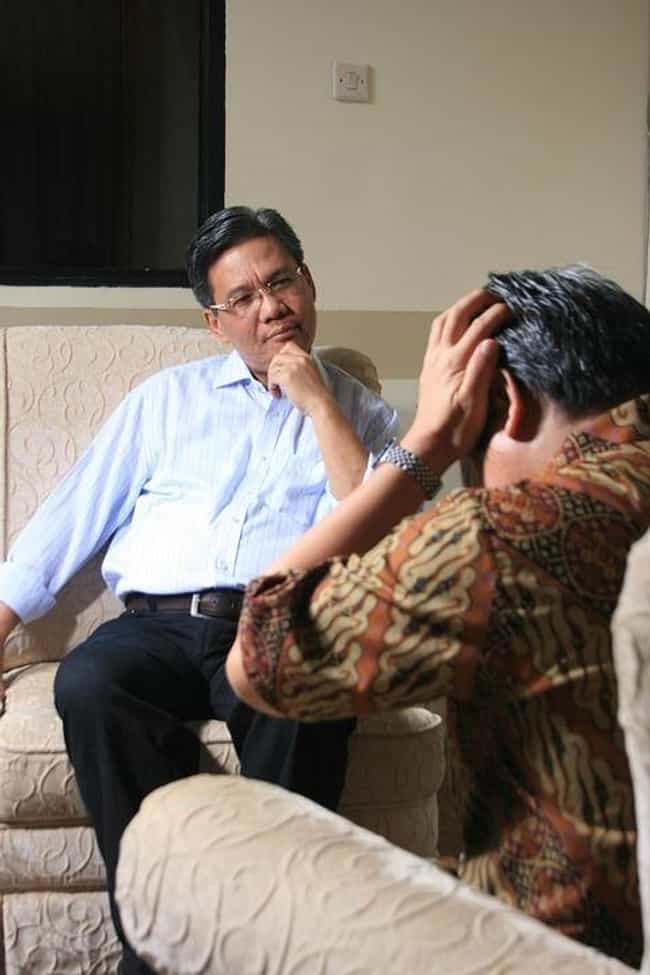 Extreme body modifications take a lot of commitment, and the only ethical way to perform such a life-altering procedure is to make sure a patient is of sound mind. Before undergoing surgery, Gonzalez forced Damon to go through both psychological and physical testing. According to The Daily Mail, Gonzalez elaborated:
Henry aka Red Skull is a physically and intellectually healthy person. He's an excellent son, husband, and father, who has an extreme taste for body modification. Most of my customers know that body modification is the last step of body art. Everyone knows very well what they want, and [like] Henry, many of them [have been] waiting for many years to make their dreams a reality.
Damon still hasn't fully realized his dream and has a number of surgeries slated for the future.
Red Skull Is Captain America's Nazi Arch-Nemesis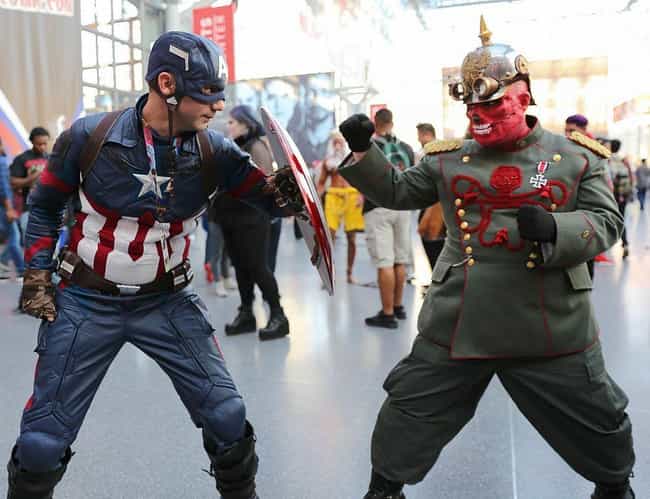 Henry Damon, who also goes by Henry Rodriguez, didn't pick Captain America to idolize like most young boys. Instead, he wanted to look like Red Skull, the Marvel hero's arch-nemesis. The supervillain was introduced to the comics in 1947 - just two years after the Allies defeated the Third Reich and ended WWII. Red Skull recently reappeared in 2011's Captain America: The First Avenger and was played by Hugo Weaving. The character became Henry's idol, and the two shared a habit of extreme body modification.
In the 2009 Ultimate Marvel Comic reboot by Mark Millar, Red Skull literally carved off his face to spite his father, who, spoiler alert, is Captain America (the drama!). That's a teensy bit more extreme than merely snipping your nose like Damon, but then again, Damon is a human and not a character inspired by a melting hot fudge sundae.
It Took Damon Nearly A Decade To Transform Into Red Skull, But No, He's Not A Third Reich Sympathizer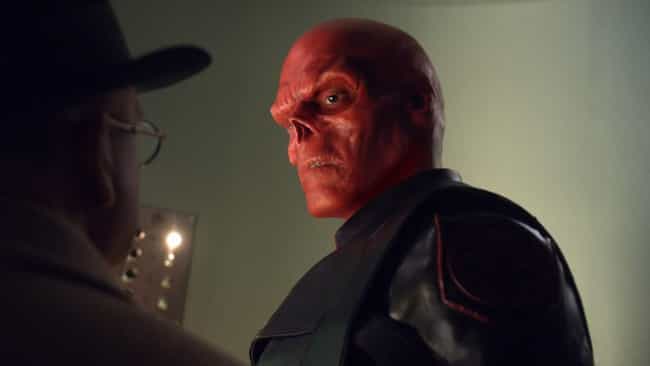 Damon started his transformation around 2009. He's got some major determination to go through with such extreme modifications. Why would Damon want to become a Marvel supervillain instead of one of the good guys? Why would he idolize a fictional Third Reich supporter?
If one thing is certain, Damon is not pro-Hitler and the former Third Reich leader's ideals. According to the body modification enthusiast, that's the one thing he doesn't have in common with the real Red Skull. According to a 2016 article in The Daily Mail, Damon explained his motivation:
I started this project around seven years ago. I wanted to turn myself into this amazing comic character who I've really admired since I was little. I feel like there are similarities between this character and I regarding personality and attitude. It is important to say that the only thing I don't have in common with him is his Nazi ideology.
Damon Leads A Normal Life Despite Looking Like Red Skull
Despite his extreme body modifications and spending over $40,000 spent to achieve his villainous looks, Damon leads a pretty normal life. The Internet is flooded with pictures of him taking his son Aarón to school or cuddling up with his kid before bedtime. Aarón doesn't seem the slightest bit afraid of his father's unusual appearance and was even spotted giving his dad a kiss during meal time.
Damon commented on how his appearance affects (or doesn't affect) his role as a father:
My son Aarón Rodrigo is three-years-old. If he accepts me and loves me I don't care about what other people say. What matters to me is being happy and accepting myself. We will always be judged.