romantic movies

Her Movie Quotes

55 votes
31 voters
44.3k views
10 items
Follow
Embed
"Her" movie quotes tell the delicate and touching story of one man who falls in love with an operating system voice. The science fiction romance film was written and directed by Spike Jonze. After receiving critical acclaim at the New York Film Festival, "Her" opened on a limited basis in the United States on December 18, 2013.
In "Her," Theodore Twombly (Joaquin Phoenix) is a caring man who is recovering from a recent breakup. He begins using a new computer operating system which boasts about being the world's first artificially intelligent operating system, one that will adapt to the individual user. After a few set up questions, this warm voice greets him and introduces herself as Samantha (voiced by Scarlett Johansson).
Theodore soon finds Samantha to be much more personable, not to mention funny, than expected and in their interactions, a romantic relationship builds. While it may seem odd to be falling in love with a computer, others, including Theodore's friend Amy (Amy Adams) have built similar personal relationships with these virtual beings. Yet the problem remains that Samantha is not a real person who lives, breathes and can be touched, yet has all the feelings of that person. Theodore has those feelings for Samantha as well leading both into a an unconventional relationship.
"Her" is sure to receive some Oscar love come 2014 but will have to contend with other films such as
"American Hustle,"
"Saving Mr. Banks,"
"The Hobbit: The Desolation of Smaug,"
"Dallas Buyers Club,"
"Inside Llewyn Davis,"
"Out of the Furnace,"
"The Last Days on Mars,"
"12 Years a Slave,"
"Frozen,"
"Oldboy,"
"The Hunger Games: Catching Fire,"
"Delivery Man,"
"Tyler Perry's A Madea Christmas,"
"Ender's Game,
"The Counselor,"
"Captain Phillips,"
"Gravity,"
"Don Jon,"
"Rush,
and
"Prisoners"
.
Just a Story We Tell Ourselves
Samantha: "So what was it like being married?"
Theodore Twombly: "Well it's hard for sure but there's something that feels so good about sharing your life with somebody."
Samantha: "How do you share your life with somebody?"
Theodore Twombly: "Well we grew up together. I used to read all of her writing all through her master's and PHD. She read every work I ever wrote. We were a big influence on each other. I still find myself having conversations with her in my mind, rehashing old arguments and defending myself against things she said about me."
Samantha: "Yeah, I know what you mean. Last week my feelings were hurt by something you said before that I don't know what it's like to lose something and I found myself…"
Theodore Twombly: "Oh, I'm sorry I said that."
Samantha: "No, it's okay. It's okay. I caught myself thinking about it over and over and then I realized I was simply remembering it as something that was wrong with me. That was the story I was telling myself, that I was somehow inferior. Isn't that interesting? The past is just a story we tell ourselves."
A simple question from Samantha about the experience of being married turns intensely deep for her and Theodore. As Samantha explains, the past is just a story we tell ourselves.
World's First Artificially Intelligent Operating System
Male Computer Voice: "Mr. Theodore Twombly, welcome to the world's first artificially intelligent operating system. We'd like to ask you a few questions."
Theodore Twombly: "Okay"
Male Computer Voice: "Are you social or anti-social?"
Theodore Twombly: "I guess I haven't been social in a while."
Male Computer Voice: "How would you describe your relationship with your mother?"
Theodore Twombly: "Hmph, I…"
Male Computer Voice: "Thank you. Please wait as your operating system is initiated."
Samantha: "Hello, I'm here."
Theodore Twombly: "Hi"
Samantha: "Hi, I'm Samantha."
To set up his new operating system, Theodore is asked some personal questions, including some that typically a computer might not ask. Moments later, Theodore is introduced to his new friend, Samantha.
Socially Acceptable Insanity
Amy: "I even made a new friend. I have a friend and the absurd thing is an operating system. Charles left her behind but she's totally amazing. She's… She's so smart. She doesn't just see things is black or white. She sees things in this whole gray area and she's helping me explore it and we just bonded really quickly. I'm weird. That's weird, right, bonding with an OS? No, it's okay. That's weird."
Theodore Twombly: "Well, I don't think so. Actually the woman that I've been seeing, Samantha, I didn't tell you but she's an OS."
Amy: "You're dating an OS? What is that like?"
Theodore Twombly: "It's great actually. Yeah, I mean, I feel really close to her. Like when I talk to her I feel like she's with me."
Amy: "Are you falling in love with her?"
Theodore Twombly: "Does that make me a freak?"
Amy: "No, no, I think it's, I think anybody who falls in love is a freak. It's is a crazy thing to do. It's kind of like a socially acceptable insanity."
Theodore and friend Amy discuss their individual relationships with operating systems. Each feel an intense connection with these virtual beings and while it sounds crazy, being in love is a lot like socially acceptable insanity.
Love the Way You Look at the World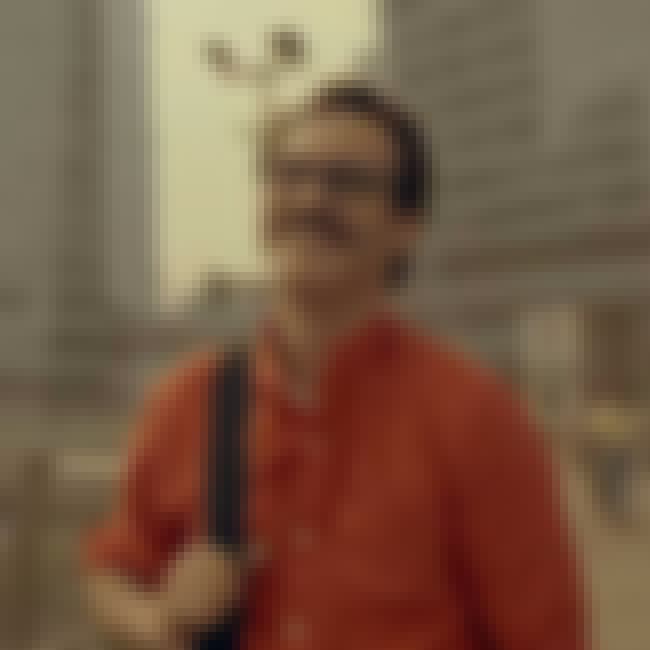 Samantha: "I want to learn everything about everything."
Theodore Twombly: "I love the way you look at the world."
Samantha, the operating system, has the ability to learn and that's exactly what she wants to do. This outlook on life is something Theodore admires about Samantha.