Unspeakable Times
The Horrific Tale Of Herb Baumeister - And What They Found At Fox Hollow Farm

Updated October 13, 2018
31.3k views
10 items
There is a lot of mystery regarding the murders committed by serial killer Herb Baumeister because he killed himself before ever being arrested or admitting to the crimes. He was able to get away with murder for years because he was the last person anyone would suspect of being a serial killer, but Baumeister, a family man with a wife and kids, was living a secret double life during the 1980s and early '90s.
While he spent time with his wife and kids and worked as a successful store owner during the day, at night he was hanging out at gay bars and meeting men whom he would later assault and kill. Baumeister's killing spree finally came to an end in July of 1996 after nearly a dozen bodies were found at Fox Hollow Farm, his million-dollar Indiana property. As police closed in, Baumeister fled the country and shot himself.
There have been many serial killers who buried their victims and got away with it for an extended period of time. One notorious example of this is John Wayne Gacy, who buried young men in a crawl space beneath his home. Baumeister also followed this pattern, burying his victims' bodies in the woods near the home he shared with his wife and kids. It's also suspected he may have been responsible for 9 more deaths and subsequent burials of men's bodies along Interstate 70 between Indianapolis and Columbus, Ohio.
He Led A Double Life As A Family Man And Serial Killer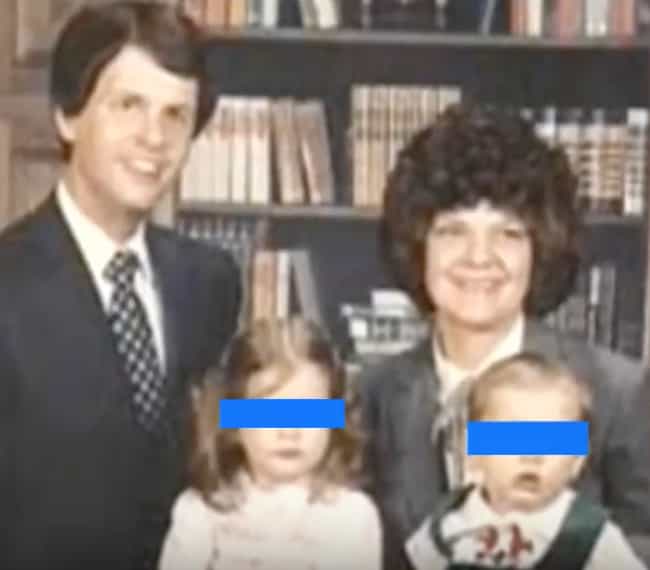 By all accounts, the Baumeister family appeared normal in every sense of the word. Herb and Julie were married for 25 years and had three children: two daughters, Marne and Emily, and one son, Erich. Both parents were very hands-on with the children, whom they showered with love and attention. The family lived on a million-dollar estate, Fox Hollow Farm, located in Westfield, Indiana. During the summer months, the Baumeister family vacationed at a nearby lake while staying at a family-owned condo. During these family trips, Herb Baumeister often stayed at the family home to work at the family's stores.
What Julie Baumeister didn't know was her husband would also cruise local gay bars in the Indianapolis area and meet men using the alias Brian Smart.
Baumeister's 13-Year-Old Son Found A Human Skull On The Family's Property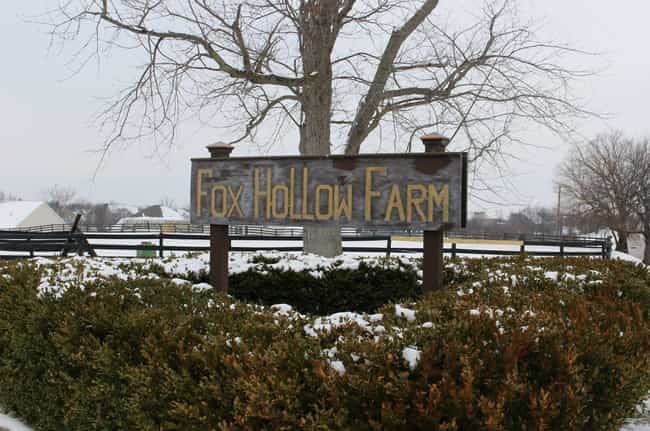 In 1994, 13-year-old Erich Baumeister was playing in the woods on the family's property. The teen discovered a human skull, which he ran home with to show his mother, Julie. The two went back out to the woods so Erich could show his mother where he found the skull and that led to the discovery of several more bones. When Julie told her husband about the discovery of bones on their property, he informed her they were from a medical school skeleton that once belonged to his father. Although Baumeister never explained to his wife why the skeleton was in their backyard, she trusted his explanation and didn't question him further.

The Bodies Of 11 Men Were Discovered On Herb Baumeister's Property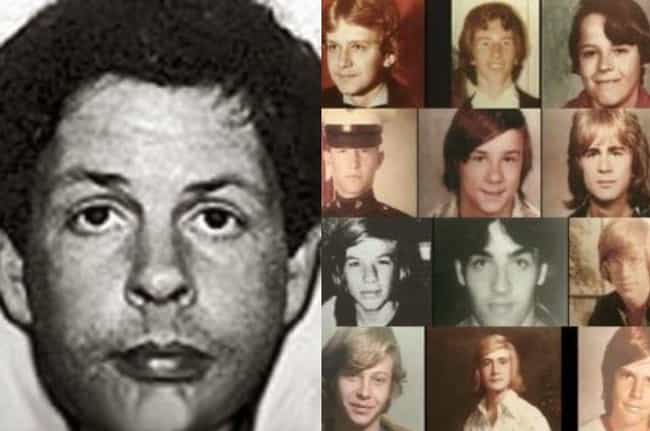 By the mid-1990s, Baumeister's business was unraveling and police had begun showing up at his door questioning him about local murders that had been linked to him. Feeling the pressure, he began having mood swings and was fighting a lot with his wife. He also began talking about committing suicide. His erratic behavior proved to be too much for Julie Baumeister, who filed for a divorce. Shortly after starting the divorce proceedings in June of 1996, Julie also contacted the police, giving her permission for them to search the property while her soon to be ex-husband was away on vacation at the family's lake condo.
Once police began searching the wooded area on the family's farm, they discovered hundreds of human bones. Investigators were able to find the remains of at least 11 men, only eight of which were ever identified, and most of whom were known to be gay men. The bodies were found approximately 50 feet away from the Baumeisters' home.
Baumeister Committed Suicide Before Ever Being Brought To Trial
While Baumeister was vacationing on his lake property, the police were discovering bodies buried on his property. The news was thought to have gotten back to him, as he began calling his brother and asking for money on several occasions. On one of those calls, Baumeister's brother informed him police were looking for him regarding bodies found on his property.
Shortly after, Baumeister fled to Canada. Once there, on July 3, 1996, he wrote a three-page suicide letter, noting his failed marriage and business. While in his car in Pinery Provincial Park in Grand Bend, Ontario, Canada, he shot himself in the head with a .357 Magnum. His body was found eight days later. Baumeister never confessed to the murders, nor did he make any mention of them in his suicide letter. Despite that, police had enough evidence to close the case on the killings and conclude Baumeister was responsible.