Unspeakable Times
The Horrific Tale Of Herb Baumeister - And What They Found At Fox Hollow Farm

Updated October 13, 2018
31.3k views
10 items
There is a lot of mystery regarding the murders committed by serial killer Herb Baumeister because he killed himself before ever being arrested or admitting to the crimes. He was able to get away with murder for years because he was the last person anyone would suspect of being a serial killer, but Baumeister, a family man with a wife and kids, was living a secret double life during the 1980s and early '90s.
While he spent time with his wife and kids and worked as a successful store owner during the day, at night he was hanging out at gay bars and meeting men whom he would later assault and kill. Baumeister's killing spree finally came to an end in July of 1996 after nearly a dozen bodies were found at Fox Hollow Farm, his million-dollar Indiana property. As police closed in, Baumeister fled the country and shot himself.
There have been many serial killers who buried their victims and got away with it for an extended period of time. One notorious example of this is John Wayne Gacy, who buried young men in a crawl space beneath his home. Baumeister also followed this pattern, burying his victims' bodies in the woods near the home he shared with his wife and kids. It's also suspected he may have been responsible for 9 more deaths and subsequent burials of men's bodies along Interstate 70 between Indianapolis and Columbus, Ohio.
back to page 1
Police Linked Baumeister To Nine Additional Murders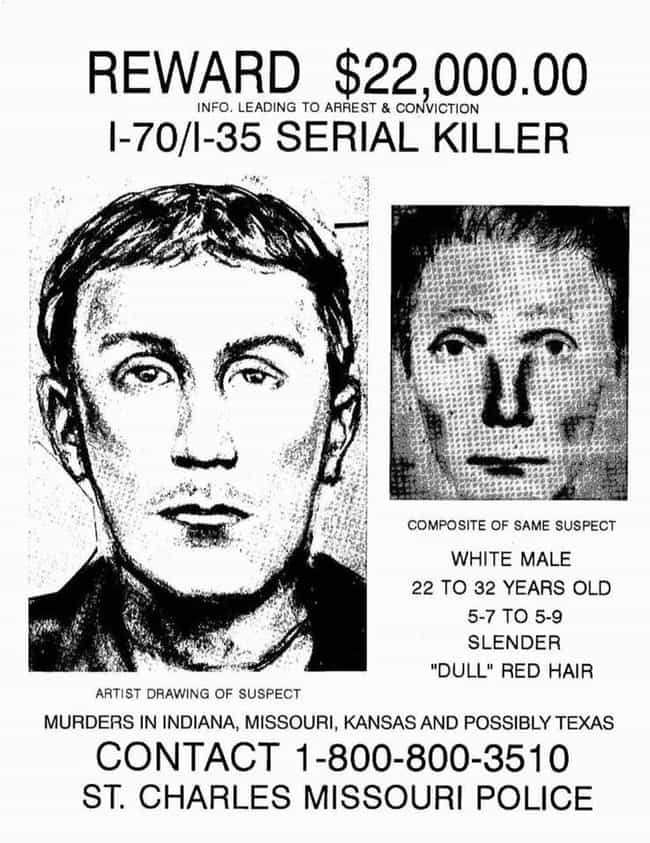 Two years after Baumeister killed himself, police connected him to the murders of nine additional men. Between 1980 and 1990, nine men were found murdered in the Indiana/Ohio area. The victims were all found half-dressed, and the majority died from strangulation. Investigators believe that the bodies discovered on Baumeister's property were killed in the same fashion. Additionally, all of the nine men were from the Indianapolis area and most were gay. After the discovery of the nine bodies, police began looking for a man that was dubbed the "I-70 Killer," and the "Interstate Strangler," as the bodies were found along Interstate 70 between Indianapolis, Indiana, and Columbus, Ohio.
A Man Went To The Police About One Of Baumeister's Murders
In 1993, police were contacted by a man who stated he had met someone named Brian Smart at a gay bar. The man went on to claim that Smart killed his friend and also tried to kill him as well. The man had no further information, and the police told him to keep in touch and to let them know if he had any new run-ins with Brian Smart.
Nearly two years later, the man happened to see Brian Smart and was able to get his license plate number. He promptly called the police with the information, and the police ran the license only to discover the man was not someone named Brian Smart; rather, the owner was Herb Baumeister. The phone call proved to be the best tip police would receive about the murders that were taking place in the area. Shortly after, police began surveilling Baumeister and carefully observing his activities.
At First, The Family Refused To Allow The Police To Search Their Property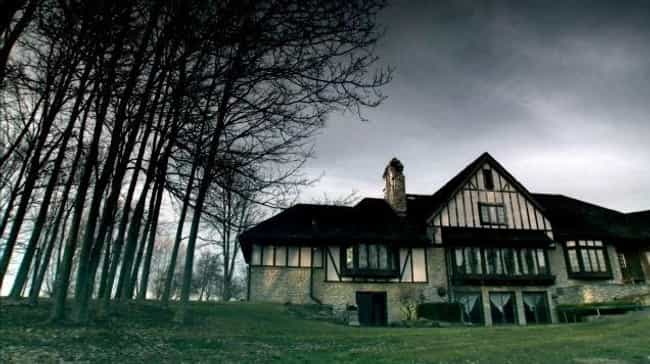 In November 1995, police thought Baumeister may be involved in the recent string of murders that were happening to gay men in the area. Detectives went to Fox Hollow Farm to speak with Baumeister and asked if they could search the property. Baumeister refused and, since the police did not have enough evidence to obtain a search warrant, there wasn't much they could do without permission.
When detectives left the Baumeister home, they went to Julie Baumeister's work, informed her of her husband's activities regarding his many visits to local gay bars, and told her about the missing men in the area, for which they believed her husband was responsible. Mrs. Baumeister was in complete denial about the investigators' claims. She told them that they were wrong and when she returned home from work, she told her husband about the exchange. Baumeister said to her that he had nothing to do with it, and his wife accepted that answer as the truth.
As A Child, Baumeister Exhibited Odd Behavior That Occasionally Cropped Up In Adulthood
At some point during Baumeister's childhood, his father took him to a psychologist. There, he was diagnosed with schizophrenia, and they suspected he also might have suffered from multiple personality disorder. A childhood friend recalls how Baumeister enjoyed playing with dead animals, and how he once found a dead crow on the way to school and put it in his pocket. Once, at school, he left the dead animal on his teacher's desk. During another strange event, Baumeister urinated on his teacher's desk and spoke to his friends about being curious about the taste of human urine. Later, as an employee at the Bureau of Motor Vehicles, he urinated on a letter to the state governor. He was fired for the offense.