VOTE
Heroic Characters from Transformers Robots in Disguise 2015

245 votes
89 voters
2k views
8 items
List Rules Autobots or heroic characters in Transformers Robots in Disguise 2015
The latest Transformers cartoon for 2015 is cel shaded CGI show Robots in Disguise. The previous series, Transformers Prime, ended with Optimus Prime using his spark to revitalize Cybertron, the home of the Transformers. Cybertron is thriving again and Bumblebee is left as a peacekeeper until he receives messages that propels him to return back to planet Earth with a new team of Autobots. They are currently tasked to find and recapture Decepticon fugitives.
As the Transformers franchise centers on action figures, the show will be introducing new characters are they appear. So far, the Decepticons are popping up one by one while the core team of Autobots remain the same but it's bound to change as the next wave of toys are released. In the meantime, here's the current protagonists from the Transformers Robots in Disguise show.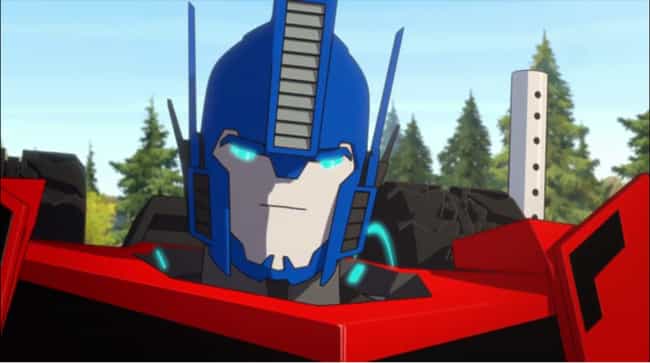 Optimus Prime (Robots in Disguise)
Wait a minute, didn't he die? Well, you can't keep a good (and popular) Autobot down because he's back in the show, even if in spirit. Only time will tell what sort of role he'll play in Bumblebee's adventures.

Agree or disagree?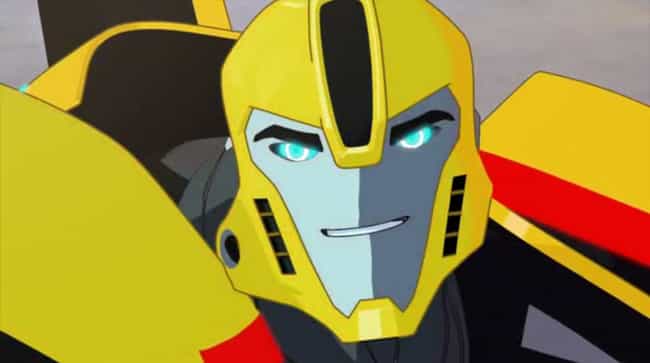 Bumblebee (Robots in Disguise)
Even with his legendary status, Bumblebee chose to be a lieutenant on Cybertron. He was mentoring the rookie Strongarm until he started receiving 'visions'. Circumstances left him on Earth with new comrades to lead against Decepticons criminals. With his new responsiblity as leader, Bumblebee has turned into a bit of a stick in the mud, sometimes doubting his own skills and hoping live up to the example of Optimus Prime

Agree or disagree?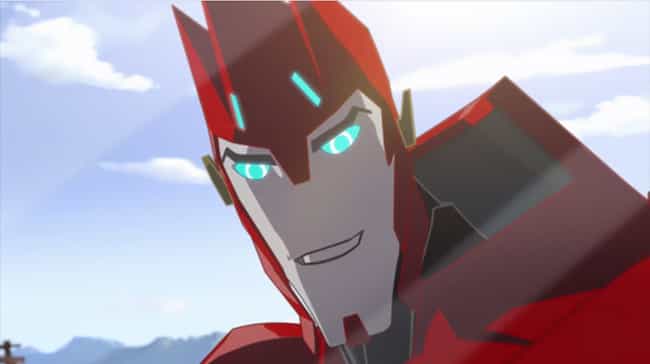 Sideswipe (Robots in Disguise)
Sideswipe is a young punk caught vandalizing the streets of Cybertron. He knows a bit about disabling security locks (like the Space Bridge). With his laidback outlook, he prefers to stay on Earth where he is free compared to the rigid system on Cybertron. He's at odds with Strongarm, his arresting officer.
Agree or disagree?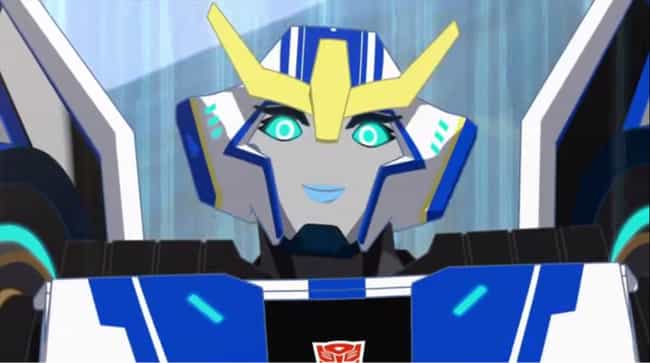 Strongarm (Robots in Disguise)
Strongarm is a female cadet who was on a ride along with Bumblebee until their fateful trip to Earth. She looks up to him and is a stickler for rules. She keeps bringing up protocol and regulations, which brings down her friends. She's a little excitable around humans.

Agree or disagree?