Addiction
The Best Movies and TV Shows About Heroin Addiction

312 votes
53 voters
1.6k views
51 items
Movies about drugs and addiction are aplenty, as almost anyone has been affected by addiction or at least knows someone who has been. Specifically, heroin addiction has been the subject of countless drug movies, documentaries, and even TV shows over the years. We're not talking movies and shows simply about heroin, but rather those that deal with actual addiction. As you can imagine, most movies and TV shows about heroin addiction fall within the drama and crime genres.
While there have been plenty of movies about heroin addiction, TV shows are quite scarce. Sure, you have docuseries and reality shows focusing on the pitfalls of addiction (and numerous on its trafficking), but it's rarely been the focus of a regular TV show. When it comes to heroin addiction movies, however, you have some great ones to choose from. Whether they focus on interpersonal struggles as a result of addiction like 6 Balloons or take a look at the life of heroin addicts like in The Panic in Needle Park (and who could forget Trainspotting), the movies below span a range of approaches to the often-tragic epidemic.
What do you think are the best TV shows and movies about heroin addiction? Check out the list below and vote up your favorites. Of course, feel free to add any heroin addiction series and movies you think should be on the list.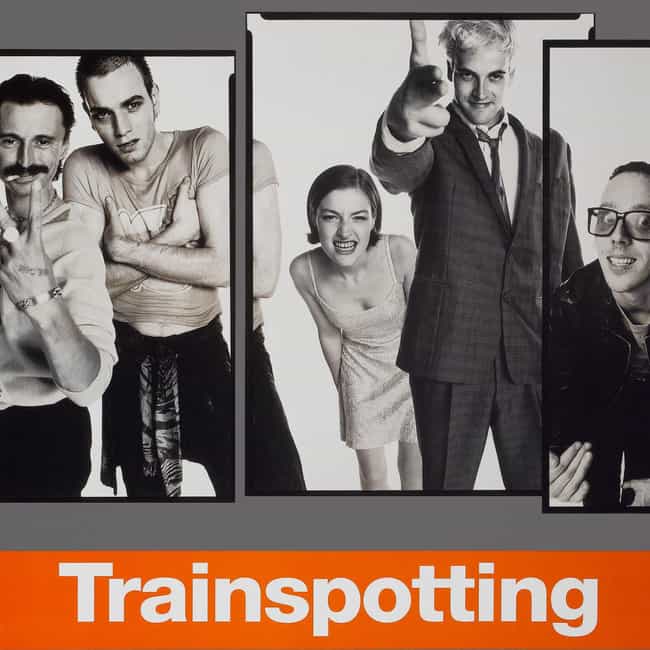 Trainspotting is a 1996 British comedy drama film directed by Danny Boyle, and starring Ewan McGregor, Ewen Bremner, Jonny Lee Miller, Kevin McKidd, Robert Carlyle, and Kelly Macdonald. Based on the novel of the same name by Irvine Welsh, the film was released in the United Kingdom on 23 February 1996. The Academy Award nominated screenplay, by John Hodge, follows a group of addicts in a late 1980s economically depressed area of Edinburgh and their passage through life. ...more on Wikipedia
see more on Trainspotting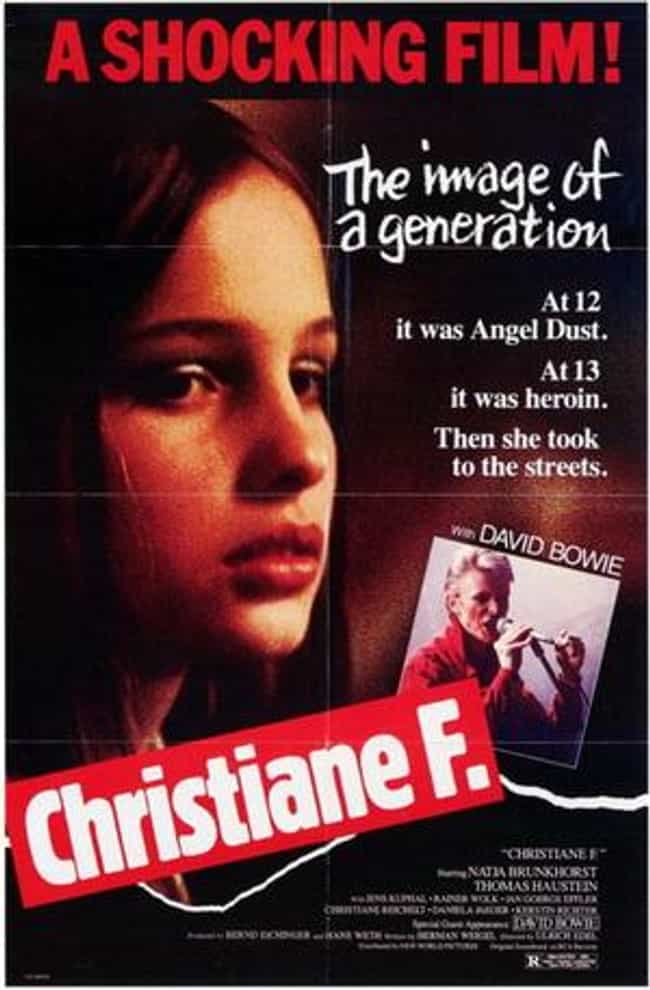 Christiane F. – Wir Kinder vom Bahnhof Zoo is a 1981 German film directed by Ulrich Edel that portrays the drug scene in West Berlin in the 1970s, based on the non-fiction book of the same name written following tape recordings of teenage girl Christiane F. The movie immediately acquired cult status and features David Bowie as both himself and the soundtrack composer, which gave the movie a commercial boost. ...more on Wikipedia
see more on Christiane F. – We Children from Bahnhof Zoo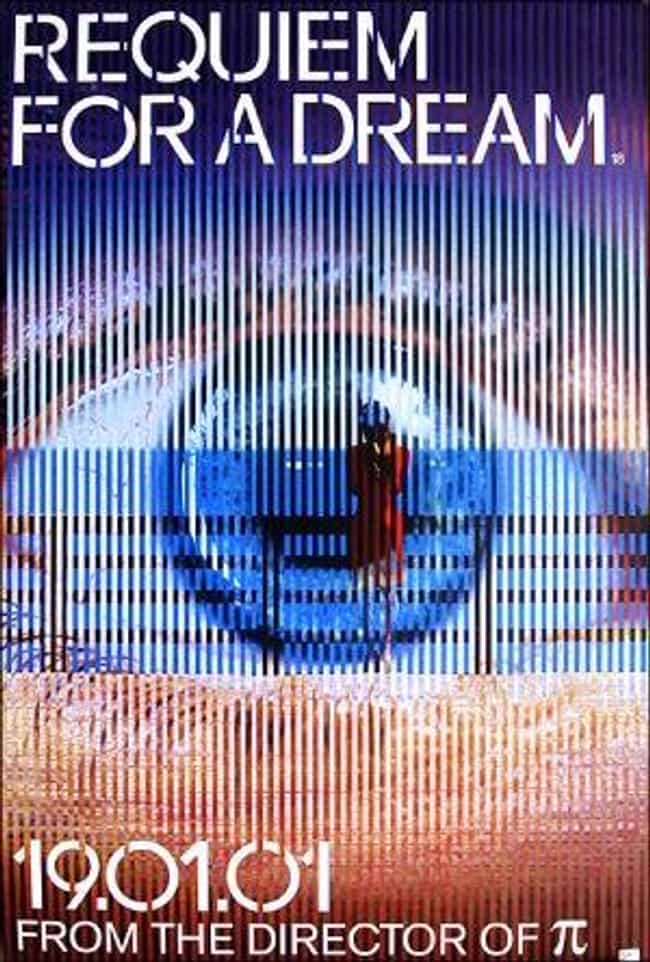 Requiem for a Dream is a 2000 American psychological drama film directed by Darren Aronofsky and starring Ellen Burstyn, Jared Leto, Jennifer Connelly, and Marlon Wayans. The film is based on the novel of the same name by Hubert Selby, Jr., with whom Aronofsky wrote the screenplay. Burstyn was nominated for an Academy Award for Best Actress for her performance. The film was screened out of competition at the 2000 Cannes Film Festival. The film depicts different forms of addiction, which lead to the characters' imprisonment in a world of delusion and reckless desperation that is subsequently overtaken by reality. ...more on Wikipedia
see more on Requiem for a Dream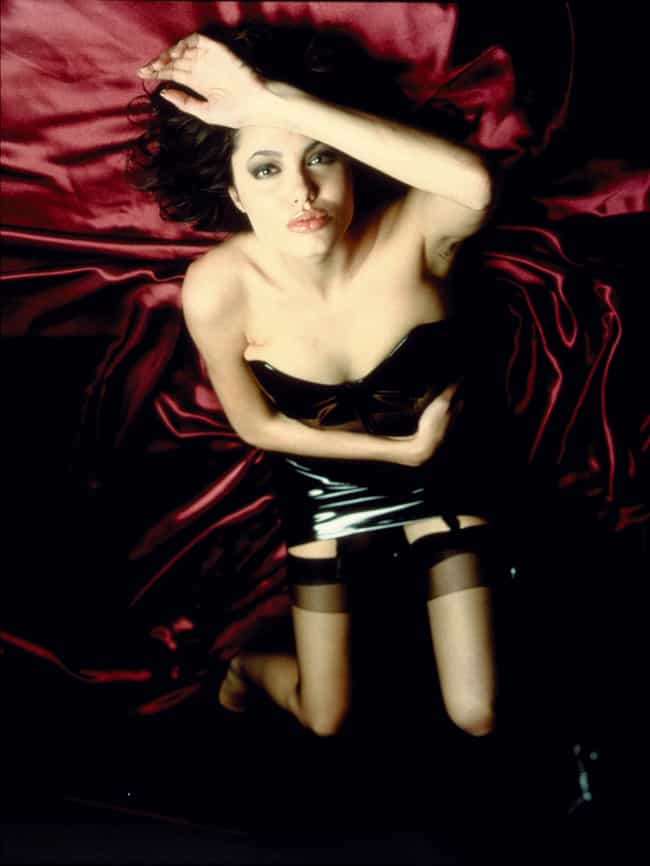 Gia is a 1998 biographical HBO film about the life of model Gia Marie Carangi starring Angelina Jolie, Faye Dunaway, Mercedes Ruehl, and Elizabeth Mitchell. It was directed by Michael Cristofer and written by Cristofer and Jay McInerney. The original music score was composed by Terence Blanchard. ...more on Wikipedia
see more on Gia