Culture
13 Cool And Thoughtful Amenities At Airports Around The World

Updated September 13, 2019
1k views
13 items
Airports across the world are a whirling torrent of stress for travelers, but if you know how to navigate their recesses, you can have a pretty entertaining layover. International airports like LAX and Incheon in Seoul, South Korea, are massive. Because of their size, they feature rooms and amenities that are only available to passengers with a keen eye - and you don't have to fly first class to take advantage of them.
Many airports offer gardens and solitary spaces for travelers to relax, but other terminals across the world have even more to discover. Yoga rooms, underground tunnels, and even secret facial recognition areas are built into some of the most prominent airports in the world - not to mention the dog park that you can find when traveling through Atlanta. Check out these hidden airport locations around the world.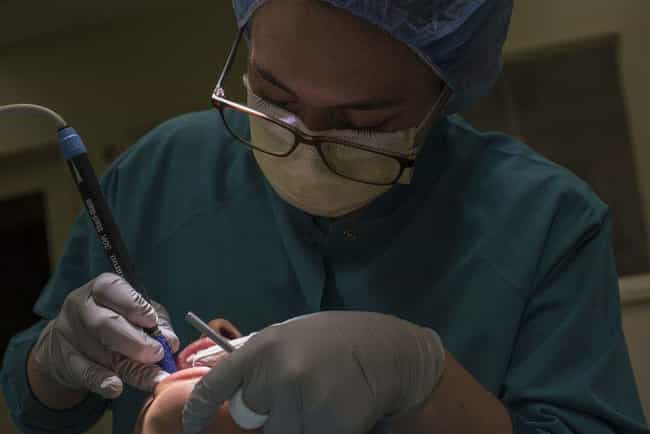 What Happens There: Need a cap fixed? Feel like you have a cavity and just want to get it filled so you can get on with your life? All that can be accomplished within the walls of JFK International Airport. While the JFK dentist's office is mostly used by employees, passengers are more than welcome to stop by.
How You Get There: The JFK dentist's office can be found on Farmers Blvd.
And if you're looking for something to munch on after your dental work, check out our list of the best places to eat in JFK Airport.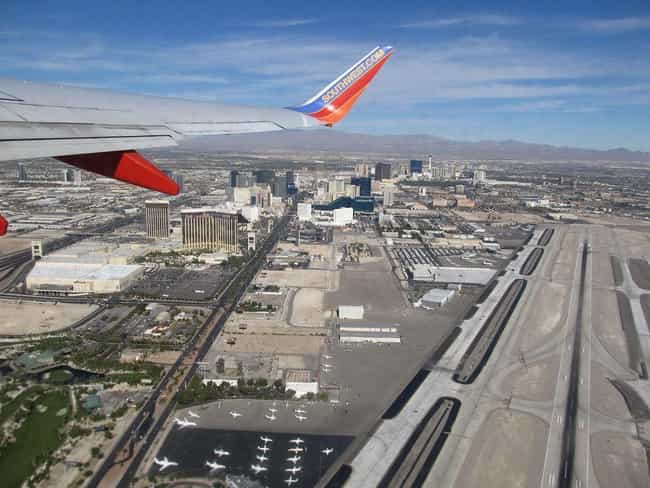 What Happens There: Ideally, guests can retreat to these secret rooms to get some much-needed sleep. More than likely, however, visitors will spend their time staring into the void, thinking about how much money they spent over their three-day weekend. If someone's exhausted enough and has the time, they can grab a nap before boarding their plane.
How You Get There: Find the ZEROlevel Fitness & Wellness section. Once there, sleep rooms can be rented for $5 an hour, with discounted rates for longer blocks of time. Aside from a chance at much-needed relaxation, a room rental also grants users access to a gym and showers.
Daniel K. Inouye International Airport In Honolulu Has A Secret Garden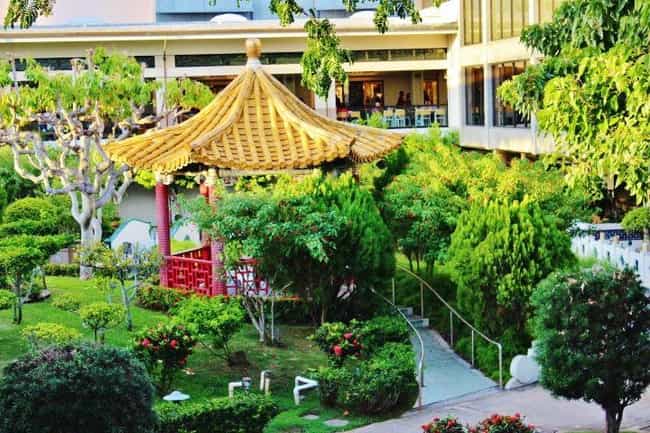 What Happens There: Many travelers undoubtedly use this spot to contemplate whether or not they should just drop everything and stay in Hawaii. Others have simply used the space to clear their heads before a long flight. The area has Chinese, Japanese, and Hawaiian gardens along with numerous ponds filled with fish. The garden also features miniature waterfalls and greenery as far as the eye can see.
How You Get There: Find the gardens surrounding the Terminal 2 ticketing lobby and the E gates of the airport.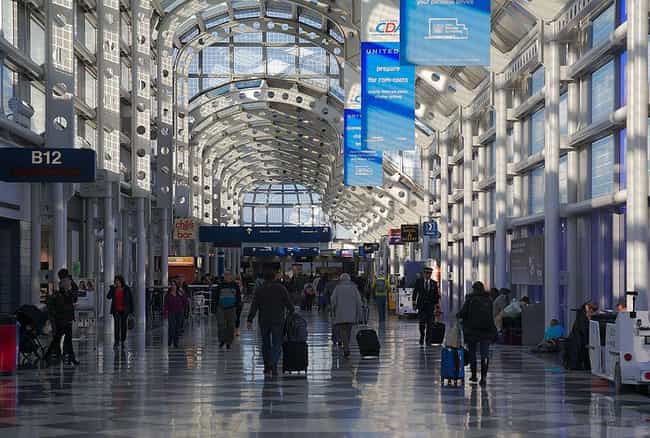 What Happens There: Like many hidden airport spaces, this yoga studio is meant to help passengers and employees alleviate the stress of air travel. The space is open daily, and anyone can stop by to stretch out or work their core while they wait for their flight.
How You Get There: Go to the mezzanine level of Terminal 3 to find this 15-by-16-foot bamboo-floored space. Frosted glass provides guests with privacy while they center themselves. The space is painted in soothing tones to calm travelers' nerves after bouts of turbulence.