celebrities

14 Celebrities Who Made Hidden Cameos You Definitely Missed
73.9k views
14 items
Follow
Embed
There are plenty of things in films and television shows to keep a viewer entertained, be it the story, the special effects, or even the musical score that is accompanying on the on-screen action. But what fans really love to look out for are special Easter eggs that have been included for them to find, especially blink-and-you-miss-it cameos from celebs.
These secret celebrity cameos can come about for all kinds of reasons. Sometimes the filmmakers will just want to include a funny little surprise for their fans, while in other cases they might want to include an actor who they are friends with and enjoy working with but didn't have a significant role for them in their movie. It's even possible for people to be given a secret hidden movie cameos as a thank you for something they may have done that helped production. Whatever the case, many of these cameos are done in such a way as to keep them hidden for as long as possible, with the actors disguised or obscured from view so that they are effectively hiding in the background. This helps to ensure that only the hardcore fans get to see them, rewarding them for their support.
While Carrie Fisher is most famous for her work as an actor, specifically in the Star Wars franchise as Princess Leia, she also worked extensively as a writer and script doctor. One of the biggest movies she contributed to in this role was Hook. However, it turns out that she also had an on-screen role in the movie. Fisher appeared alongside her friend George Lucas as the pair embraced on a bridge during the intro for the film before being lifted into the sky by Tinkerbell. The secret celebrity cameos made by the pair were only recently confirmed as part of the 25th anniversary of the movie.
Also Ranked
#55 on The Best Actresses in Film History
#1 on The Best Fish Things That Are Not Really Fish
#11 on Celebrities Who Made The Biggest Cultural Impact In 2017
#20 on Which Actor Would You Bring Back for One Final Movie?
see more on Carrie Fisher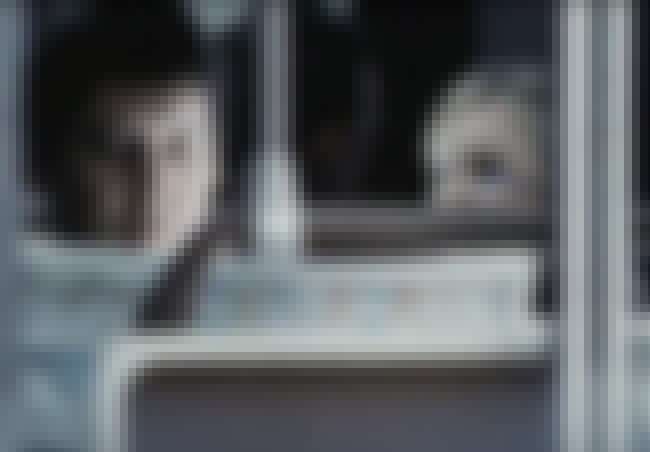 Minority Report features a large number of cameos from directors, actors, and other production staff. Most prominent among them are Magnolia director Paul Thomas Anderson and screenwriter Scott Frank. However, Tom Cruise also seemed to bring two of his colleagues from his previous film Vanilla Sky. The director of that flick, Cameron Crowe, can be seen on the subway reading a newspaper and is hard to miss, but the cameo of Cameron Diaz is much harder to spot as it is so low key. She is actually in the exact same scene and can be partly seen behind Crowe, sitting down and facing the other way.
Also Ranked
#99 on The Hottest Celebrities of All Time
#62 on The Most Beautiful Women in the World
#79 on The Best American Actresses Working Today
#25 on Female Celebrities You'd Want to Be Your BFF
see more on Cameron Diaz
Although David Beckham is one of the most famous people on the planet and recognizable all around the world, many may have missed his brief role in The Man from U.N.C.L.E in 2015. The former footballer was included in the movie after director Guy Ritchie and actor Henry Cavill phoned him to ask if he would like a part. He appears as a Russian projectionist, with just one line of dialogue, though, it's hard to spot thanks to the glasses and facial-hair disguise.
Also Ranked
#12 on Overhyped Athletes Who Still Performed
#84 on The Best Soccer Players of All Time
#13 on Celebrities Whose Lives You Want
#3 on Coolest Soccer Players
see more on David Beckham
Rumors began swirling not long before the release of Star Wars: The Force Awakens that James Bond star Daniel Craig had a secret cameo in the movie. The appearance was let slip by Simon Pegg, who also makes a brief cameo, during an interview, but Craig denied it in a sarcastic reply when asked about it. It was later confirmed that the actor did in fact play a Stormtrooper who is guarding Rey and is tricked using her Jedi powers. With both Spectre and the Star Wars movie being filmed at Pinewood Studios, it would not have been too difficult for Craig to switch sets.
Also Ranked
#47 on The Coolest Actors Ever
#20 on The Best Living English Actors
#43 on The Greatest British Actors of All Time
#82 on The Greatest Actors Who Have Never Won an Oscar (for Acting)
see more on Daniel Craig