Film Trivia
10 Hidden Messages In Well-Known Films You Probably Missed

2.4k votes
833 voters
109.7k views
10 items
List Rules Vote up the most surprising hidden messages in movies you missed the first time around.
From Kubrick to Lynch to Lasseter, hidden messages in movies (AKA subliminal media messages) have long been a source of fascination for critics, movie buffs, and conspiracy theorists alike. It's a universally accepted truth, however, that not all purposefully placed symbols are created equal. Some are sophisticated, ominous, and philosophical (as in Eyes Wide Shut), while others are lighthearted, sweet, and whimsical (as in The Little Mermaid).
In either case, the hunt for cinematic Easter eggs is often exciting, sometimes difficult, and always rewarding. Read on to find out what you may have missed through even-umpteenth viewings of some of your favorite films.
back to page 1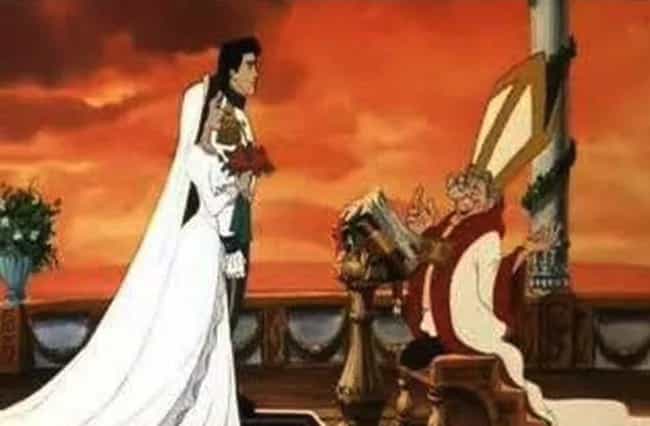 Disney's The Little Mermaid made headlines years ago, when savvy viewers detected an alleged erection that popped up during Prince Eric's farcical wedding to the sea witch Ursula (sported, of course, by the officiating priest). Disney's animators denied putting the sexual innuendo in there deliberately, claiming that the priest's tumescence was actually just an awkwardly-angled representation of his knees.
One thing that was deliberate, however, was the sly presence of hidden wedding guests during the very same scene. According to Reel Rundown, both the King and the Duke from Cinderella can be seen among the nuptial merrymakers.
In another scene, namely the opening number in which King Triton's daughters put on a concert, the guests include Mickey Mouse, Donald Duck, and Goofy. Non-Disney interloper Kermit the Frog was also in attendance, and even a balding (animated) Walt Disney made an appearance.

Did this hidden message surprise you?
see more on The Little Mermaid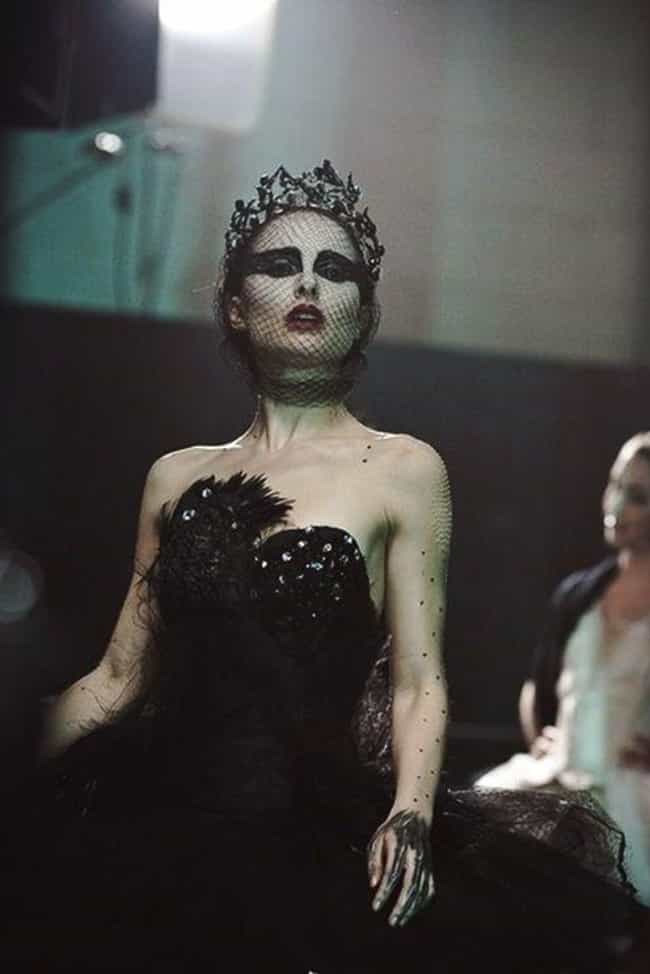 Darren Aronofsky's Black Swan is known for both its harrowing portrayal of mental collapse and its occasionally satirical camp (to explore more brilliant cinematic satires, check this out). After all, who can forget Winona Ryder's hilariously overwrought performance, which puts even Dynasty-era Joan Collins to shame? One thing many critics and fans did manage to miss, however, was the intricacy and Hieronymus Bosch-esque sophistication of the film's subliminal images. According to Cracked, the bulk of them were inserted during the movie's club scene:
"The shots are too fast to see, but if you keep your finger firmly pressed on your pause button ... you can see weird stuff like Nina being stalked by the characters of the ballet, including the one she plays: or Nina dancing with the theater director, who isn't actually in the club at all."
The montage then follows the viewer (and the characters) from the club into Nina's bedroom, where "suddenly everyone in the room is Nina ... she's basically surrounded by different versions of herself from other points in the movie."
A slo-mo version of all of these images can be seen in this genuinely frightening user-uploaded YouTube clip ... which rather brilliantly utilizes nightmarish, Irreversible-like sound design that is arguably more effective than the music used in the actual scene.

Did this hidden message surprise you?
see more on Black Swan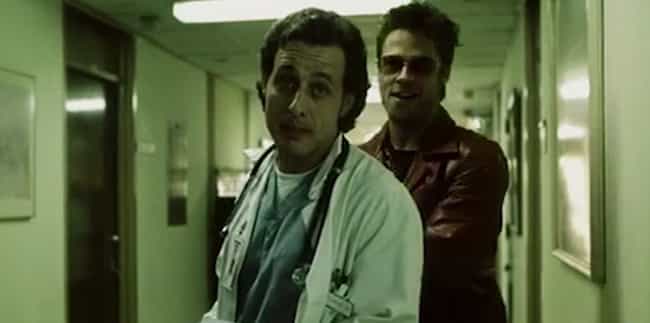 Fight Club is well-known for being full of inside jokes, allusions, and implications, but much of its wit takes place (almost) off-camera. According to Business Insider, the twist that Tyler Durden is actually just a phantasm created by The Narrator's mind was explored in several shots that were designed to move too fast for most people to detect. As the article explains it:
"Fincher did this in a few ways, once by subliminally flashing Tyler on screen for a brief second. For example, after The Narrator meets Tyler he calls him from a pay phone. Tyler doesn't answer, but calls back. However, if you look closely you'll see the pay phone says 'no incoming calls allowed,' showing that Tyler can't call back because he isn't real."
In another sequence, Fincher apparently hid Tyler (played by Brad Pitt) in plain sight in a commercial that Narrator (Edward Norton) is briefly seen watching. Pitt is apparently momentarily visible to the right in this scene. Never let it be said that the first rule of mysteries is that you don't talk about mysteries.

Did this hidden message surprise you?
see more on Fight Club
Who Framed Roger Rabbit is a rollicking, family friendly, playfully risque adventure. The animators did manage to sneak in a fairly overt NSFW moment, however, that almost nobody noticed at the time of release. During the scene in which Jessica Rabbit and Eddie Valiant flee in Benny the Cab, Jessica's nether regions are briefly exposed - sans panties - after Benny crashes and she tumbles from the vehicle.
According to Variety, when the news came out, it "caused a run on [the laserdisc]. Many retailers said that within minutes of opening Tuesday, their entire inventory was sold out." One must remember that this was 1994, years before Janet Jackson's wardrobe malfunction revolutionized easy access to such things on the internet.
The same article claims that there were other "questionable" scenes. One such involved the cantankerous, cigar-puffing Baby Herman "fondling a woman as he passes under her dress."
A freeze-frame inspection of the Jessica Rabbit scene (which can be viewed in the above picture) reveals a smooth, Barbie doll like crotch, rather than an anatomically correct one. Regardless, prudish parents are still gonna hate, even if their kids' corrupting influences are moving too fast for the naked eye.

Did this hidden message surprise you?
see more on Who Framed Roger Rabbit