Weird History
Secrets Of The Capitol: Washington, DC's Underground City

Washington, DC, is the seat of political power in the United States, so it's no surprise it's rife with conspiracy theories and secrets. Rumors of Washington, DC's underground city, a vast network of tunnels providing shelter and transportation to the nation's leaders, are true, to an extent. Numerous tunnels beneath the city connect important buildings and other areas in unexpected ways. Though their existence is not quite a White House secret - much of this information is publicly available, and some sections are even open for exploration - it's not exactly common knowledge.
These tunnels are usually used for mundane purposes, like avoiding bad weather or stopping by the Library of Congress' private Dunkin' Donuts. But other areas are more secretive, including at least one nuclear-proof bunker and a train system just for Congress.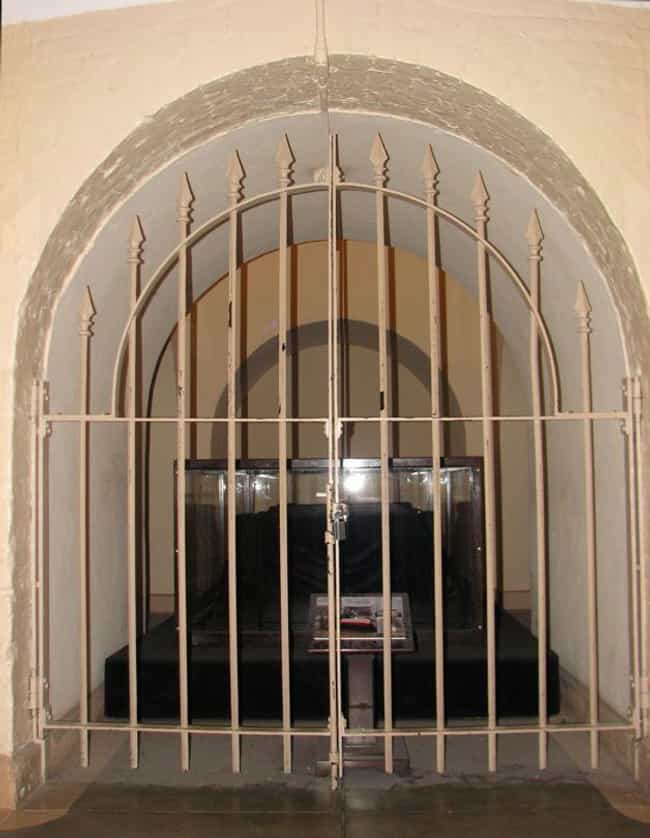 There's An Empty Tomb For George Washington Under The Capitol
George Washington passed in his home on December 14, 1799, after a series of emergency procedures. Congress requested his remains be laid to rest at the US Capitol; Martha Washington approved the request, even though her husband's will stated he wished to be buried at home. Congress couldn't decide how best to memorialize him, though, nor how much money should be spent.
It took 30 years to come to a decision, and Congress again asked the Washington estate for his remains in 1832, 100 years after his birth. This time, John A. Washington, who was in charge of the estate, denied the request because Washington had been buried with members of his family. The tomb remains empty.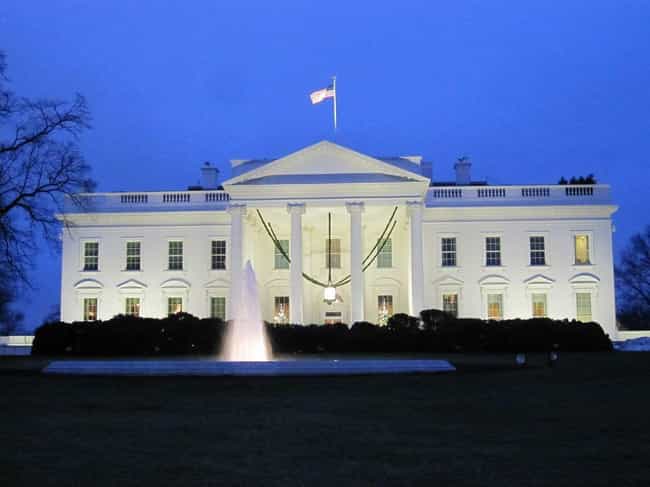 The Presidential Emergency Operations Center Protects Important Personnel During An Assault
In the event of an assault on the United States, the president and other high-ranking officials have a place to go: the Presidential Emergency Operations Center, or PEOC. The PEOC is an underground structure built to withstand a nuclear incident, though its specifications aren't public knowledge, giving the president and other officials a place to meet in secret and safety.
Vice President Dick Cheney was taken to the PEOC shortly after the second World Trade Center tower was struck on September 11, 2001, as it was believed the White House would soon become a target. A plane flew into the Pentagon approximately 40 minutes later.
From the bunker, Cheney and other officials planned how to handle any further incidents.
The White House Received A New Air Raid Shelter In 1950
By 1950, the White House was in a serious state of disrepair. The entire building was gutted and rebuilt to make it more stable, but it wasn't restored to its exact original state - some improvements and additions were made. White House architect Lorenzo Simmons Winslow designed and built an air raid shelter under the East Terrace on the orders of naval aide Rear Admiral Robert Dennison.
Dennison wanted to protect the president in case of a nuclear incident. The previous shelter, built in 1942, preceded the dropping of the atomic bomb and was not secure enough to withstand such an assault.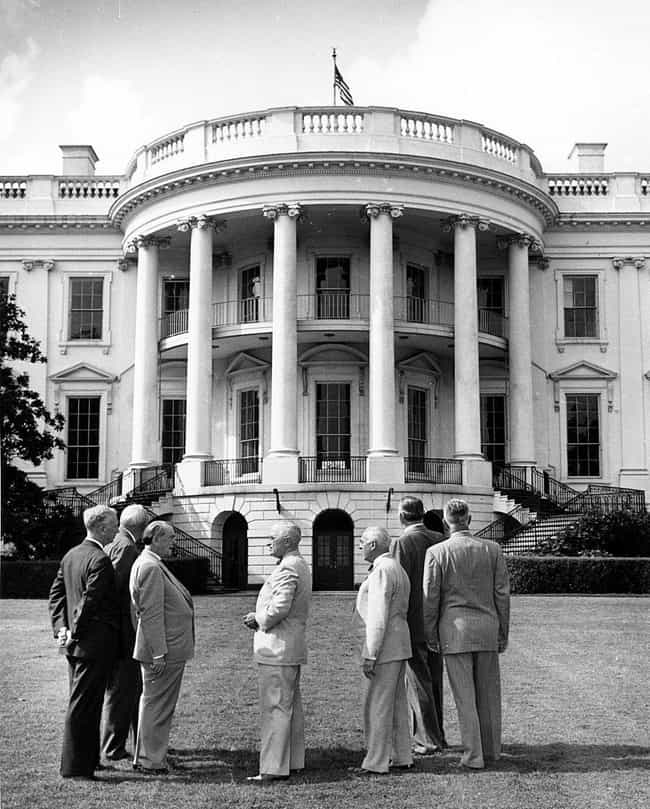 The New Shelter Was Quickly Rendered Obsolete
In 1950, designing a shelter to withstand a nuclear incident was a matter of speculation. Though America had dropped atomic bombs on Japan five years prior, little research had been conducted into how to withstand such an assault. Construction of the shelter took more than two years, requiring the removal of the East Terrace entirely.
Though the shelter was believed to be capable of withstanding a nuclear threat around 30,000 tons, the first test of a thermonuclear explosion in 1952 rendered the shelter obsolete when it produced a force of 10.4 million tons.