Unspeakable Times
Women Are Disappearing From This Canadian Highway Without A Trace, And No One Knows Why

When there are multiple murder victims in the same area, a serial killer may be the culprit. These killers can remain at large for years, leaving dozens of unsolved murders in their wake. The serial killer theory doesn't seem to fit, however, with Canada's Highway of Tears murders. At least 18 people have disappeared or died under suspicious means along Highway 16, a roughly 450-mile stretch in British Columbia. The Canadian justice system has only convicted one person in the Highway of Tears killings.
The Highway of Tears murder facts are puzzling. Killings and disappearances began in 1969 and continued until 2006. All of the known victims were women - indigenous people comprised the majority. According to unofficial estimates, about 50 women may have vanished or died on this highway - far more than the official tally.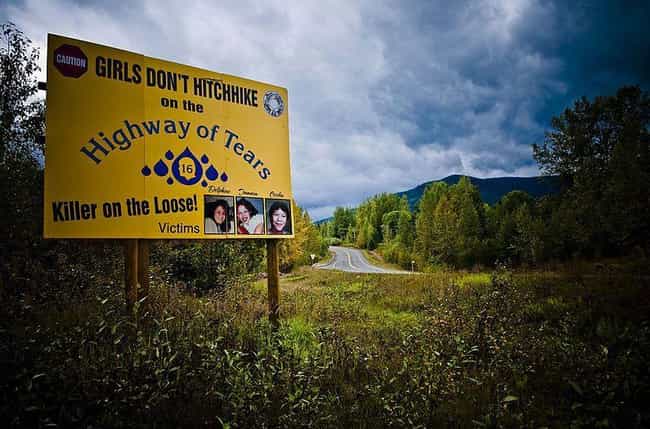 The Victims Are All Young Women
All the victims involved in the Highway of Tears investigation are women who disappeared on or near the 450-mile stretch of road known as Highway 16. The youngest victim is 12-year-old Monica Jack, killed in 1978, and the oldest is 33-year-old Maureen Mosie, murdered in 1981. The initial tragedies and disappearances date back to 1969.
Many of the victims were reportedly hitchhikers, and law enforcement has officially classified them as missing because their bodies have never turned up.
There Are More Than A Dozen Suspects
While the Royal Canadian Mounted Police (RCMP) have listed several suspects who may have had involvement in more than one disappearance along the Highway of Tears. The RCMP also acknowledged that a serial killer may not be responsible for the murders.
The specialist team investigating the crimes hasn't found any evidence to link them to one another. Instead, they believe that a different suspect is culpable for the remaining cases.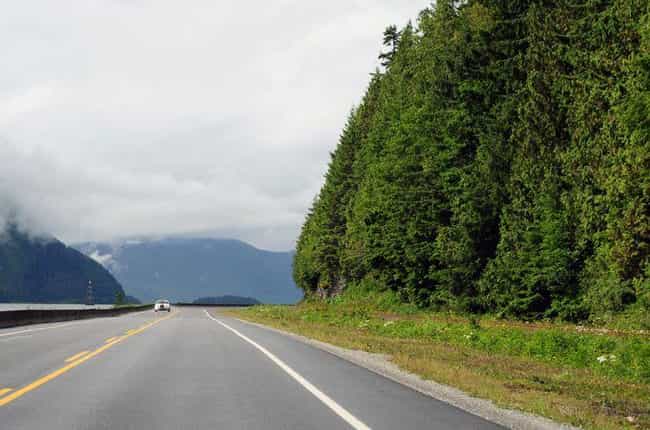 Most Of The Cases Involve Indigenous Women
Indigenous women account for more than half of all victims considered by police as associated with the Highway of Tears killings. Some people believe that these women became targets of crime due to their socioeconomic circumstances.
Indigenous women become especially vulnerable to these attacks because they might not own a vehicle or have access to public transportation along the highway. Thus, they may turn to hitchhiking to travel.
The Number Of Victims Could Be Around 50
The RCMP found 18 victims during its investigation into the Highway of Tears murders. However, local groups and charities estimate that far more women have gone missing in the surrounding area. Speaking with The New York Times, Gladys Radek, who co-founded advocacy group Tears4Justice, claimed, "When it comes to the missing, racism runs deep."
Community activists believe approximately 50 women have gone missing on the highway.