Graveyard Shift
A Hiker Died While Hiking The Appalachian Trail - And Her Final Journal Entries Are Haunting

Updated October 25, 2019
383.6k views
11 items
In 2013, Geraldine "Gerry" Largay, a 66-year-old former nurse from Brentwood, TN, went for a hike on the more-than-2,100-mile Appalachian Trail. And then she went missing. She was supposed to meet her husband, George, in three days after she went through a remote area of the trail - but she never showed up. Largay had gone off the path to relieve herself and never found her way back, joining the ranks of hikers who have disappeared on the Appalachian Trail.
Largay's disappearance launched the biggest search mission in Maine's history, and intensive efforts endured for months. She survived 26 days before passing in her sleeping bag due to starvation and exposure to the elements. Two years later, Largay's campsite and remains were found; Largay was unknowingly only a few miles from the trail.
Largay's story is somewhat different from other Appalachian Trail tales of lives lost along the route - Largay left behind a journal and messages to her family that provide haunting and heartfelt details about her final days.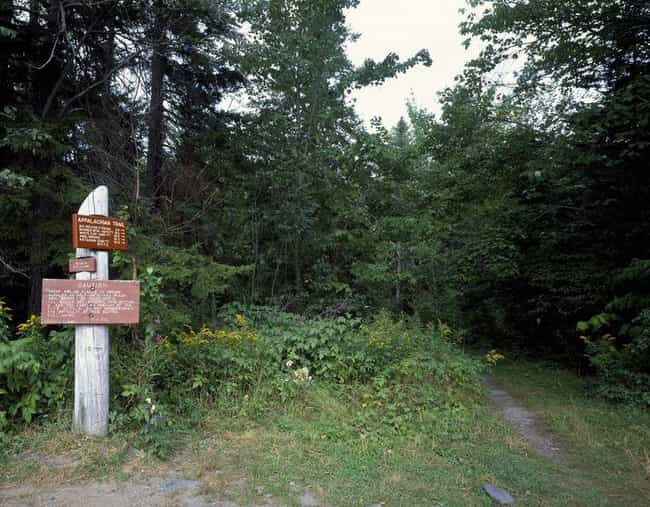 She Left A Note For Whoever Might Find Her
Gerry Largay started her hike on the Appalachian Trail in April 2013 in Harpers Ferry, WV, planning to travel to the northernmost point of the trail at Mount Katahdin, ME. She kept a journal, and her writings and the accounts of other hikers provide a good idea of exactly how she spent her last days.
Largay hiked with a partner, Jane Lee, and at the day's end, she went off with her husband, George, at trailheads or crossings. In late June, Lee had gone home for the day, and Largay was alone for the remainder of the trail.
In mid-July, things took a turn for the worse. Because the trail became increasingly remote, George wasn't able to meet his wife until three days and nights passed; he parked at Route 27 and waited for her. On July 22, Largay stepped off the trail to go to the bathroom. Unable to find her way back, she tried to text her husband, but there was no reception.
George waited in the parking lot for her, even spending the night in his car. But the next day, he knew something was wrong and reported Largay missing.
According to Largay's journal entries, on the first night, she only ate some Fritos, prunes, and almonds, trying to ration her food.
When the rescue attempts began, Largay heard the planes. She spent time reading and using dental floss to tie knots. She washed her clothes and waited. Eventually, she wrote a note to whoever would find her:
When you find my body, please call my husband George... and my daughter Kerry. It will be the greatest kindness for them to know that I am [gone] and where you found me - no matter how many years from now. Please find it in your heart to mail the contents of this bag to one of them.
Largay's last journal entry was dated August 18 - authorities, however, aren't clear if that date is correct.
She Wrote Letters To Her Family Before She Passed
As Largay's time drew to a close, she wrote a journal entry that included an apology to her family. She also wrote each of them letters, trying to help them move forward. Even at the end, she tried to put her family first. She cut up her credit card and buried it, kept her driver's license visible so she could be identified, and placed the letters and journal in a sealed bag with a note to her husband George.
In one of her last letters, Largay wrote, "My deepest love to you. And to all my friends. I pray to see you all in heaven."
Rescue Teams Came Within 100 Yards Of Her Camp
A forester came across Largay's remains two years later; Largay was only two miles from the Appalachian Trail itself and 2,300 feet from a path that turns into a road. The walk to the street would have taken only 10 minutes.
However, because she was in a tent in a dense area, K9 search teams couldn't pick up her scent, and it was impossible to see her tent.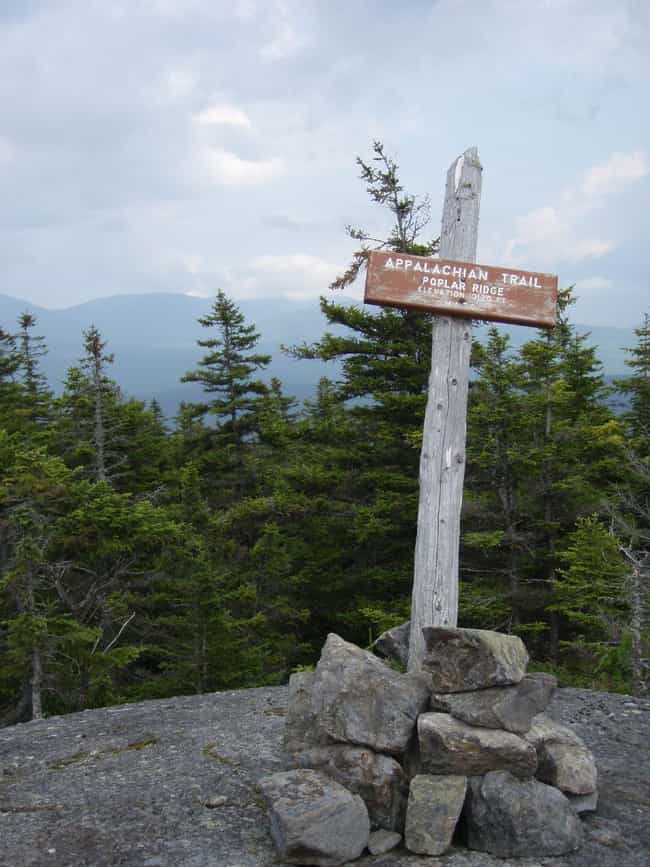 An Innocent Mistake Threw Off The Entire Search
The search got thrown off when an inn owner relayed a voicemail to authorities from a hiker who said she was with Largay on Spaulding Mountain, but the message got garbled: "I spent the night at the Spaulding Lean-to with Inchworm, the missing hiker. Tell her husband she's going to be late." Inchworm was Largay's trail name, which she chose because of her slow progress.
Then three boys confirmed they'd seen a quiet woman with glasses on the trail, near the Spaulding Lean-to. The information led searchers to shift the area where they were searching. Largay's family, however, doubted the boys' report was about Largay, as she was talkative, not quiet.
About two weeks later, another hiker, whose trail name was Ivanich, came through with valid information, confirming she and Largay had spent the night at the Poplar Ridge Lean-to. Largay left the next morning, followed by the other hiker. Ivanich, a faster hiker, said she should have passed Largay before noon, but that never happened. The rescue team then realized Largay had never made it to the Spaulding shelter. The mistakes became clear: the phone message was wrong, and the teenage boys had seen the other hiker, Ivanich, not Inchworm.