Watchworthy
Here's Where You've Seen Everyone In 'The Haunting Of Hill House' Before

Updated May 7, 2020
61.4k views
16 items
The Haunting of Hill House, a modern take on the eponymous Shirley Jackson novel, has officially become a classic. The 2018 Netflix original series has garnered praise from critics and audiences alike. Featuring hidden ghosts lurking in the corners of frames, superb acting talent, and skillful direction by Mike Flanagan, the series tells the story of the Crains, a family that flips houses for a living. When the Crains make their way to Hill House, they come to learn that some things cannot be fixed.
The show bounces between two different time periods in the Crains' lives: 1992 and present day. In the 1992 timeline, Olivia and Hugh Crain (Carla Gugino and Henry Thomas) take their five children to live in Hill House as they begin their renovation. While the Crains are at the house, strange incidents and outright tragedies befall the family, informing the lives of the children as adults and their relationship with their father.
Most people who have watched the show may recognize some of the cast members from their previous work, but perhaps other actors flew under the radar. Some of them might even pop in these other shows like The Haunting of Hill House!
Data-driven recommendations based on voting from over 40 million monthly visits to Ranker.
Try the free app
Role in The Haunting of Hill House: Olivia Crain
Carla Gugino plays Crain family matriarch, Olivia, wife to Hugh and mother to their five children. The house executes horrendous tricks on Olivia's mind, leaving her adult children with more questions than answers about their mother.
Gugino started her professional acting career with a one-episode stint on Who's the Boss? in 1988, and has played several high-profile roles in the years since. In 1993, she starred opposite Pauly Shore in Son-in-Law; had a recurring role beginning in 1996 as Ashley Schaeffer in the Michael J. Fox television series, Spin City; and then spent time on Chicago Hope as Dr. Gina Simon from 1999-2000. Her best-known role to '90s kids may be that of Ingrid Cortez in Robert Rodriguez's Spy Kids trilogy.
In addition, Gugino appeared as Silk Spectre in 2009's Watchmen, Dr. Vera Gorski in 2011's Sucker Punch, and Jessie Burlingame in the 2017 adaptation of Gerald's Game for Netflix. The actor who plays her Hill House husband, Henry Thomas, played her father in Gerald's Game, while Kate Siegel played her mother in the film adaptation, helmed by Hill House director Mike Flanagan.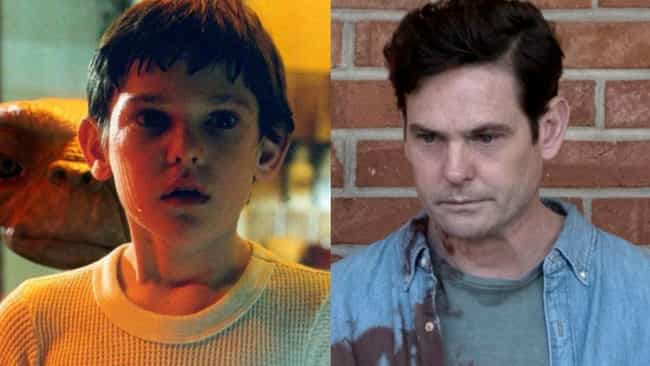 Role in The Haunting of Hill House: Young Hugh Crain
Henry Thomas plays young Hugh Crain - the family's house-flipping patriarch. Thomas's biggest claim to fame is as Elliott in E.T. the Extraterrestrial. Since his child-acting days, Thomas has appeared in films such as 1993's Fire in the Sky, where he portrays Greg Hayes, a man who claims aliens abducted him; and 1997's Suicide Kings alongside Christopher Walken. Thomas has also had roles in Gangs of New York, Masters of Horror, and other genre films and shows.
In 2016, Thomas worked with future Haunted Hill co-stars, Elizabeth Reaser and Lulu Wilson, in 2016's Ouija: Origin of Evil, which Mike Flanagan directed. In 2017, he worked again with Hill House director, Flanagan, and co-star, Carla Gugino, in the Stephen King adaptation named Gerald's Game.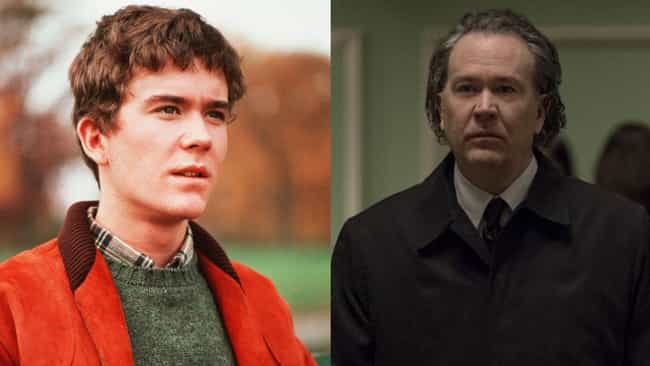 Role in The Haunting of Hill House: Elder Hugh Crain
Timothy Hutton plays the elder Hugh Crain, an absentee father weighed down by guilt.
Hutton appeared in his first television movie, Zuma Beach, in 1978. He then won the Best Supporting Actor Oscar for his 1980 performance as Conrad Jarrett in Ordinary People. From 1981-1995, Hutton maintained steady work as an actor, starring in films like Taps, The Falcon and the Snowman, The Dark Half, Beautiful Girls, and French Kiss.
He appeared in another Stephen King adaptation in 2004, Secret Window, and then starred in multiple television series, including Kidnapped, Leverage, American Crime, and Amazon's Tom Clancy's Jack Ryan.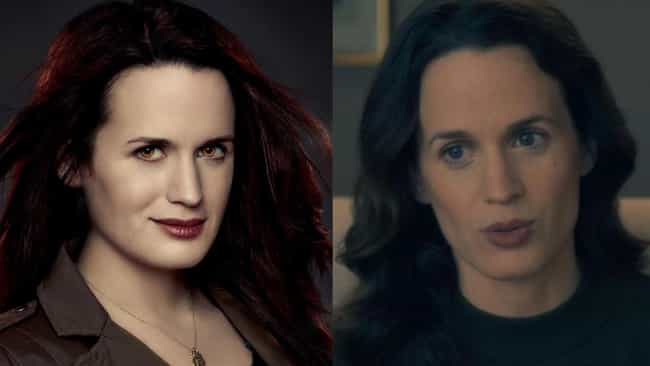 Role in The Haunting of Hill House: Adult Shirley Crain
Elizabeth Reaser portrays adult Shirley Crain, an angry, controlling woman still traumatized by her time in Hill House.
Audiences likely recognize Reaser from her role as Esme Cullen in The Twilight Saga films. Reaser began acting in small roles in the early 2000s before she appeared as Susannah Stone Trousdale in 2005's The Family Stone. She also guest-starred on the Grey's Anatomy TV series in 2007 and 2008, and was a recurring guest on The Good Wife from 2010-2012.
In 2016, she starred in Ouija: Origin of Evil, which Hill House mastermind Mike Flanagan directed, alongside the actor who went on to play her Hill House father, Henry Thomas. She also worked on Ouija with her younger Hill House counterpart, Lulu Wilson.