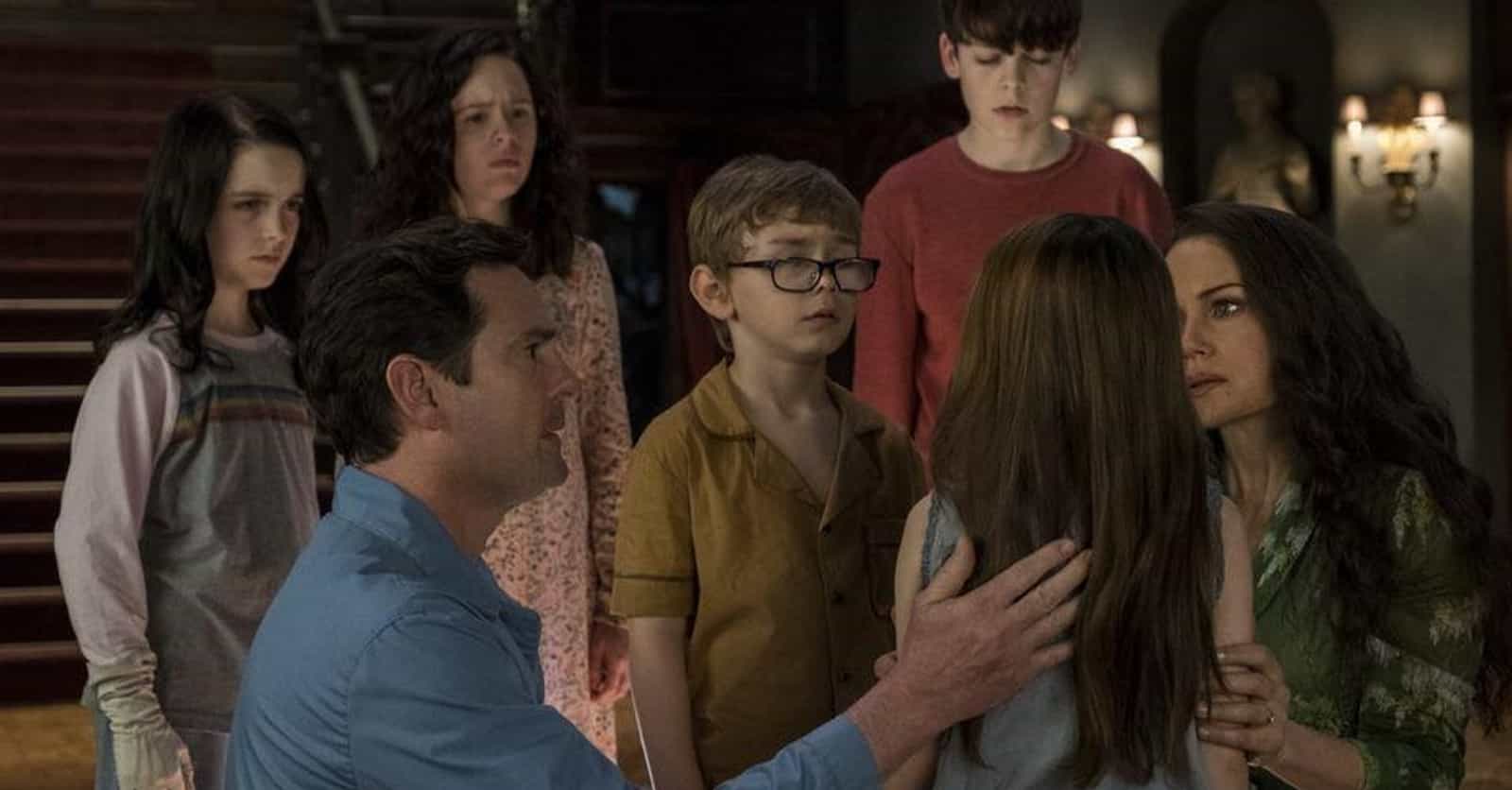 Photo: Steve Dietl/Netflix
The 13 Most Compelling 'Haunting Of Hill House' Fan Theories
Voting Rules
Vote up the most convincing 'Hill House' fan theories.
Warning: this list contains spoilers for The Haunting of Hill House.
Netflix keeps adding more and more original content to their streaming service, and October 2018 saw the premiere of a new show which redefines the horror genre. The Haunting of Hill House is equal parts terrifying and heart-wrenching, and the members of the Crain family are some of the more interesting characters in modern horror history. It's no wonder fans immediately began analyzing the series to find hidden meaning and messages within the story. A dozen fan theories already exist seeking to explain everything from the house and its hidden ghosts to the more subtle, metaphorical aspects of the plot. 
A second season hasn't been announced yet, but that won't stop fans from speculating. You've got plenty of time to rewatch the series and put some of the internet's best fan theories to the test. Not all of these theories will end up being true, but only you can decide which ones are worth believing and which are just figments of overactive imaginations. Once you've voted, make sure to check out these other shows like The Haunting of Hill House!
---
The Five Crain Children Represent The Five Stages Of Grief

Photo: Steve Dietl/Netflix

BuzzFeed picked up this theory from Tumblr user cagedbirdsong, which describes the five Crain children as physical representations of the five stages of grief. To make things even more interesting, the birth order of the children perfectly lines up with their symbolic meaning.

The first stage, denial, is represented by Steven, a skeptic and the firstborn of the family. Second is anger, portrayed by Shirley and her barely repressed frustration toward her family. Next is bargaining, and Theo, as a psychiatrist always looking for an explanation, serves as a perfect symbol for that. Then comes depression, which is perfectly embodied in Luke's addiction issues and alienation from the family. Last is acceptance, represented by Nell and her loving nature.

This theory is so good the creator of the show essentially confirmed it as true.