Funny

The Funniest Hillary Clinton Parodies

177 votes
112 voters
10.7k views
16 items
The 2016 presidential election season is no different than any other before it. There are always slings, arrows, and a veritable flood of the darkest of parodies. No self-respecting election season would be caught without them and no candidate is safe. Who's one of the biggest targets of all in the 2016 US Presidential election? Hillary Rodham Clinton, that's who!
The coiffed former United States First Lady, Senator, and Secretary of State is no stranger to impersonations, putdowns, memes, Pinterest slams, and parodies of all ilk. But it takes skill to craft the slight Illinois accent, the supremely repressed irritation of Bill, the Taylor Swiftness of Hillary's ability to shake it off, and her stealthy skill of ordering at Chipotle. But mostly, it takes a giant amount of talent to parody Clinton's raw ambition. That's the secret ingredient.
Many have tried and failed to capture the essence of Hillary Clinton but she's got an Iron Man-esque resilience to mockery. Hillary survived nearly two decades on a political stage rife with scandal, controversy, and tragedy. Just slapping on a blonde wig and pantsuit does not cut it when it comes to Hillary Clinton impressions. Who out there in the comedy sphere has parodied Hillary like a boss?
Let's do the democratic thing and vote up the funniest Hillary parodies, sketches, and silly jabs.
Kate McKinnon Parodies Emailgate 2015
Remember that whole Hillary-using-personal-email-during-her-time-as-secretary-of-state thing? On

Saturday Night Live

, Kate McKinnon perfectly captured what Hillary must have been thinking… "Hillary Clinton is not going down like this! What did you think my emails would say, 'I really screwed up on Benghazi today?'" McKinnon also captured Clinton's attempt to seem normal and act like a human person.
Agree or disagree?
Bill Jumps on the Parody Train with His Own Texts from Hillary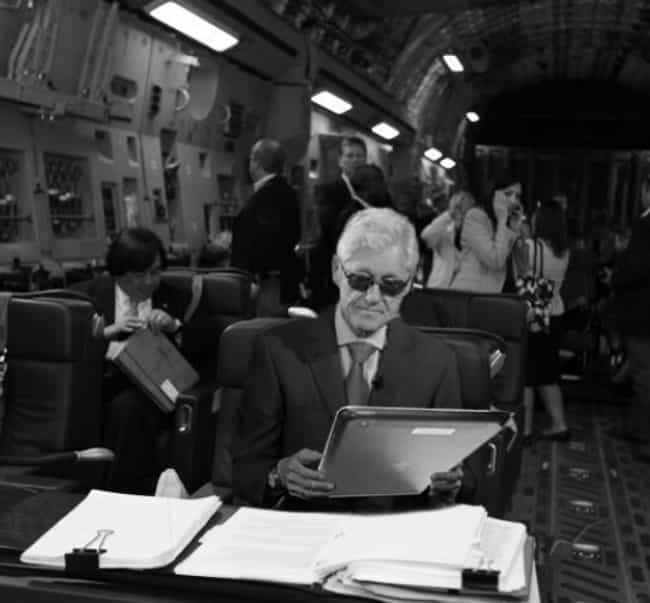 Because Hillary cannot have her own parody, Bill jumped on board and used her Texts from Hillary parody on his own social media page. Sigh.

Agree or disagree?
Kate McKinnon Records the Real Hillary Campaign Announcement Video
As all the media outlets waited on the edge of their seats for the Hillary Clinton press conference to announce her 2016 bid for POTUS, people with the Internet got to see this instead… an awkward video that was so down tempo and Shutterstock-like that Jon Stewart called it, "A State Farm commercial gone viral," and, "Boring as sh*t." Enter SNL's Kate McKinnon as Hillary and Vanessa Bayer as her PR specialist.
Who among us has so aptly released Hillary Clinton's secret inner freak flag? Kate McKinnon. Like Jan Hooks, McKinnon knows that Hillary is probably a little wild, over Bill's crap, and a maybe even a tinge cray, but it's McKinnon's razor sharp focus on Hillary's ambition that makes her impersonation the best parody around.
Agree or disagree?
Tumblr Parodies That Texting Photo with Text from Hillary
When photographer Kevin Lamarque (Getty Images/AFP) grabbed a shot of Clinton - who was Secretary of State at the time - on board a military C-17 plane from Malta to Tripoli with her shades on, looking at her phone, the image became a gift to the meme gods. It's been used in a series of memes captured on the Tumblr Texts from Hillary, featuring imaginary exchanges between Clinton and various politicians and celebs.
Clinton even used the image as her avatar on Twitter when she opened her account in 2013.

Agree or disagree?