Weird History
Modern Descendants Of Historical Figures Who Work In The Same Field

Updated August 5, 2019
472.3k views
10 items
Famous ancestry can serve as a blessing and a curse. While living descendants of historical figures enter the world with fame and prestige (or notoriety) already attached to their names, this heritage often comes with lofty expectations and preconceived notions. It's no surprise most historical descendants prefer to shy away from the limelight of their ancestors, seeking to write their own story unencumbered by the reputation of their family tree.
Still, some decide to work in the field which made their family name famous. They prefer to embrace - not shy away from - their family legacy.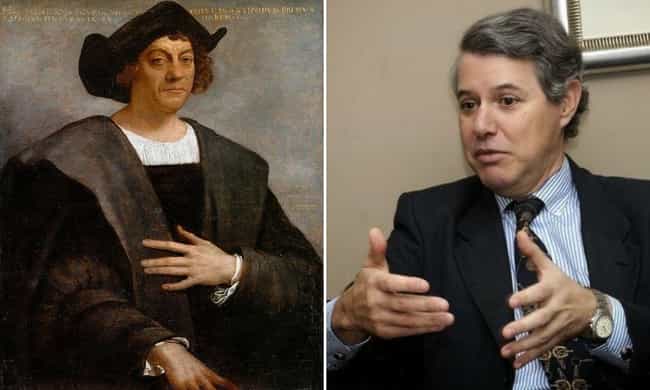 Columbus didn't merely leave behind a legacy of discovery and colonization - he also started a family tradition of sailing for the Spanish, which continues to this day.
Columbus's Spanish name was Cristobal Colon, and many of his descendants have carried this name. This includes his 17th-generation great-grandson, Cristobal Colon de Carvajal, who served as a vice admiral in the Spanish navy before meeting his demise by the Basque in Spain in 1986.
Colon's son, also named Cristobal Colon, followed in his father's footsteps by also becoming a vice admiral. Among other seaworthy accomplishments, he took command of a rebuilt Santa Maria, which was a ship his ancestor used on his first journey across the Atlantic.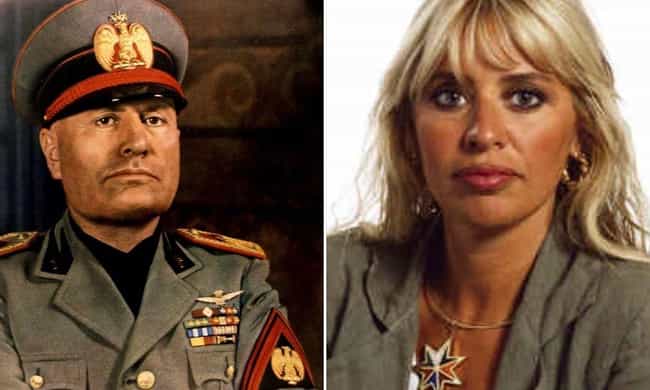 Alessandra Mussolini is the granddaughter of Benito Mussolini, the fascist dictator and Hitler's World War II ally. Alessandra is also politically active, serving in the Italian Senate and European Parliament.
Like her grandfather, she's on the right-wing of the political spectrum and has voiced controversial opinions. She quit one political party when it denounced fascism and Italy's role in World War II. She also referred to Romanians living in Italy as "criminals," and used slurs to describe a transgender political candidate.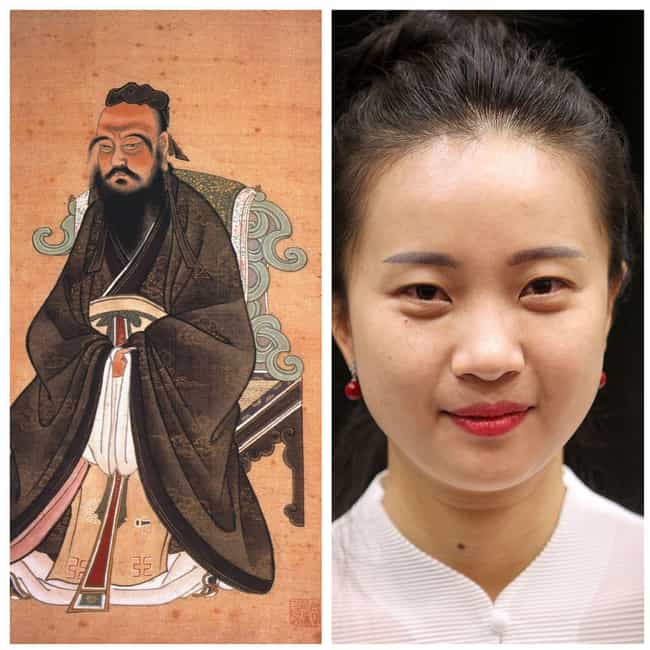 It's possible to trace the 2,500-year-old family line of Confucius to this day. Confucius, who died in 479 BCE, was one of the most influential thinkers in all of Eastern civilization, and his ideas and philosophies remain relevant, thanks in part to some of his direct descendants.
Director and choreographer Kong Dexin is a 77th-generation descendant of Confucius who has used her family heritage as inspiration for her art. Kong directed a dance drama titled Confucius at the National Center for the Performing Arts in Beijing, China, as well as at the Kennedy Center in Washington, DC.
The show brought her ancestor's philosophies into the modern age with impressive choreography. Despite the significant genealogical gap between herself and the ancient thinker, according to Kong, "The way my grandfather talked about him, Confucius felt more like a great-grandfather than a very distant relative."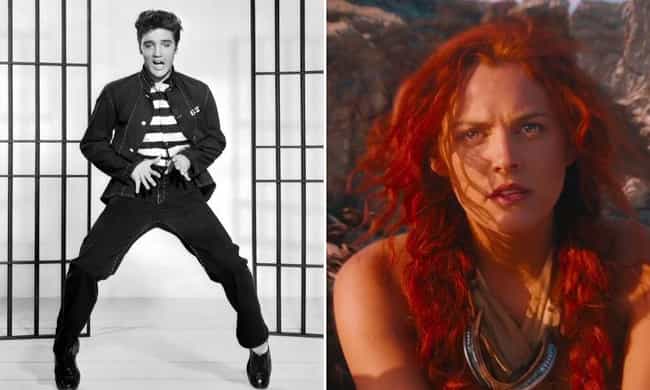 Elvis Presley is arguably the most famous individual in entertainment history, which makes it astonishing that his descendants have managed to keep such a low profile, including Riley Keough, Elvis's granddaughter. She has established a thriving acting career without relying on her grandfather's fame. And as Lisa Marie Presley's daughter, she also has a famous stepfather: Michael Jackson.
In addition to her role as Capable in the Oscar-nominated Mad Max: Fury Road, Keough has appeared in American Honey, Logan Lucky, and TV's The Girlfriend Experience, where she plays lead-character, Christine Reade. One could argue Riley has already surpassed her grandfather's acting career, though she hasn't attempted to match his musical resume.