Weird History
Modern Descendants Of Historical Figures Who Work In The Same Field

Updated August 5, 2019
447k views
10 items
Famous ancestry can serve as a blessing and a curse. While living descendants of historical figures enter the world with fame and prestige (or notoriety) already attached to their names, this heritage often comes with lofty expectations and preconceived notions. It's no surprise most historical descendants prefer to shy away from the limelight of their ancestors, seeking to write their own story unencumbered by the reputation of their family tree.
Still, some decide to work in the field which made their family name famous. They prefer to embrace - not shy away from - their family legacy.
back to page 1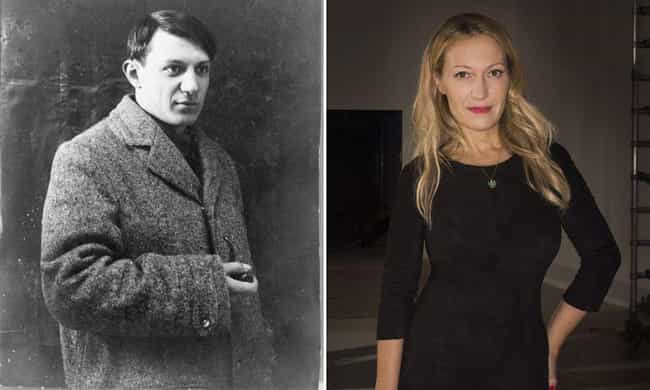 Pablo Picasso belongs to an elite pantheon of celebrities recognizable by surname alone, which is a good indicator of how much pressure his descendants would face if they entered the arts. However, this didn't dissuade Diana Widmaier Picasso, his granddaughter, who has paved her way in the fine arts world - albeit in a different capacity from her grandfather.
Diana Picasso has a master's degree in art history and is an art historian. She's assembled many exhibitions, including some featuring her grandfather's oeuvre, and worked to catalog her grandfather's sculptures. She has also spoken out to defend her grandfather's relationship with her grandmother, Marie-Thérèse Walter; the two met when Picasso was 45 and Walter was 17.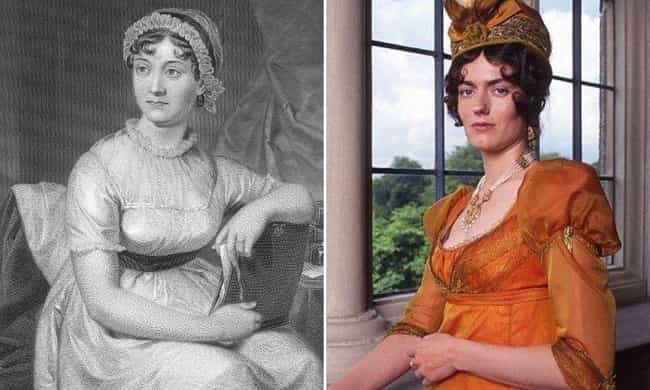 Jane Austen, one of the most celebrated English authors, wrote masterpieces - like Pride and Prejudice, Sense and Sensibility, and Mansfield Park - which became adapted into other forms. Her best stories continue to inspire films and series to this day - some of which include zombies. Austen's literary longevity helped one of her modern descendants, Anna Chancellor, to appear in a TV adaptation of Pride and Prejudice.
Chancellor has a few famous ancestors, including her great-great-grandfather H.H. Asquith, a prime minister. She's the sixth-great-niece of Austen, who died in 1817. Chancellor was already a well-established actor (including a role in Four Weddings and a Funeral) when she appeared as Caroline Bingley in the 1995 miniseries Pride and Prejudice, so it wasn't a case of nepotism - simply a happy coincidence, which let Chancellor keep her great-aunt's story alive.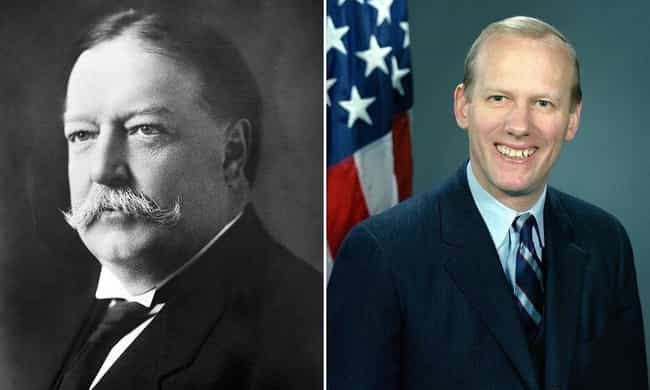 There are several well-known political dynasties in Washington, like the Bushes and the Kennedys, but a lesser-known family dynasty dates back to 27th President of the United States, William Howard Taft. The former president also served as chief justice of the United States for roughly a decade.
The two most prominent Tafts in the modern political landscape are William Howard Taft IV and his brother, Bob. William is an attorney who has held lofty US government positions, including deputy secretary of defense and permanent representative to NATO. William served under three Republican presidents, Ronald Reagan and both Bushes.
Bob Taft is a more traditional politician, serving as the governor of Ohio for eight years, a stint which ended in 2007. He was the first governor in Ohio history with a conviction for criminal charges, which came after a 2005 trial for incomplete financial disclosures.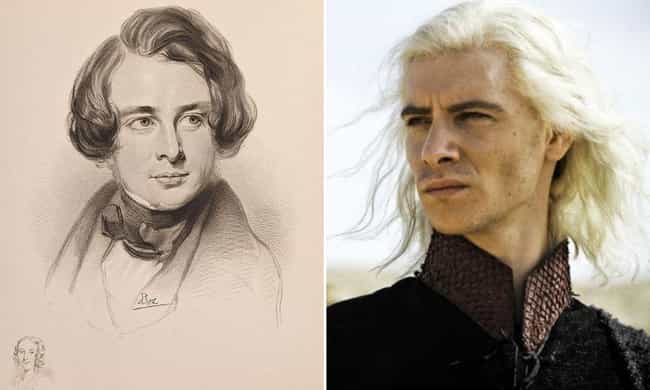 Harry Lloyd played one of the many villains on HBO's Game of Thrones: Viserys Targaryen, the cruel older brother of Daenerys. When it comes to epic storytelling, Lloyd boasts significant heritage.
Lloyd's first professional role was Steerforth (opposite Daniel Radcliffe) in a BBC version of David Copperfield, which is fitting because he's the great-great-great-grandson of Charles Dickens. Later, he played Herbert Pocket in a TV adaptation of Great Expectations.
The connection goes beyond Lloyd appearing in adaptations of his ancestor's work. He's also demonstrated a knack for narrating audiobooks, including A Knight of the Seven Kingdoms by George R.R. Martin, suggesting how the ability to tell epic tales is possibly a genetic trait.