Entertainment
20 Historical Facts That Movies Got Totally Wrong

History class is tough – there are lots of dates and names to remember. But when you're making a historical movie, you'd think Hollywood would do some extra fact-checking. Not all films, even if they are historical films about real-life figures and actual events, fully honor their original source material. On this list, films from all decades are revealed as having botched the reality of supposed non-fiction and reminded audiences that they were just Hollywood flicks. From Foxcatcher to Hotel Rwanda, and even 1915's The Birth of a Nation, many films feature blatant errors and historical inaccuracies that will annoy more than just the average history buff. For example, while George Clooney spiced up the third act of Good Night, and Good Luck, its timeline and the implications of that timeline are way off-base.
This list covers more than just the Hollywood endings, however. The opening scene of American Sniper, for instance, feeds into the claims of Clint Eastwood's "pro-military propaganda" by making an Iraqi woman look evil by giving her son an anti-tank grenade, which never, ever happened.
So what historical facts has Hollywood gotten completely wrong? Read on to find out and be sure to up-vote the most egregious history mistakes in these Hollywood movies.
back to page 1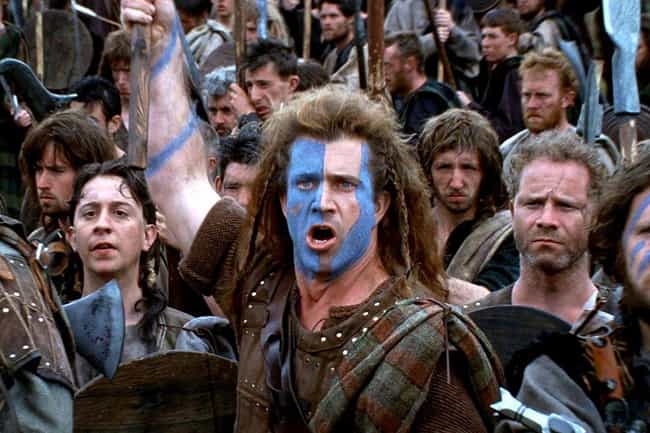 The 1995 Oscar-winning movie has engrained the image of a blue-faced Mel Gibson in film fans' minds forever. The truth was, no Scottish warrior at that time would have painted his face for battle – nor would they have even been in uniforms. This was changed in the movie so the audience wouldn't be confused about who was on which side, similar to how Gibson changed Wallace's wife's name from Marian to Murron so the audience didn't confuse her with Robin Hood's Maid Marian.
see more on Braveheart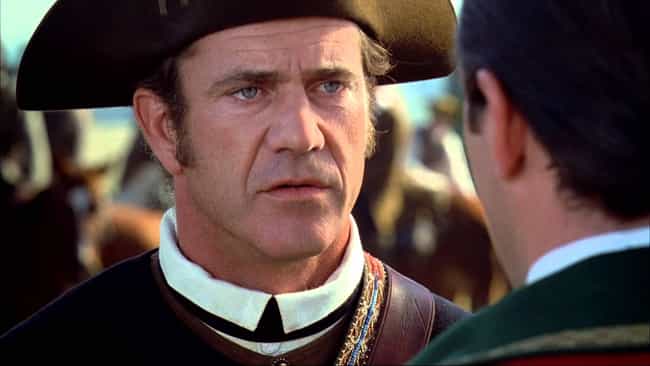 In the 2000 film, The Patriot, Mel Gibson's composite character, Benjamin Martin, opens up to another character about cutting up dead bodies at Fort Wilderness – supposedly located in South Carolina, as are the rest of the film's locations – and the remains were sent "down the Ashuelot," originally coming from Fort Charles. The truth is, Fort Charles is in Jamaica, the Ashuelot River is in New Hampshire, Fort Ambercon doesn't exist, and Fort Wilderness is a Disney property.
see more on The Patriot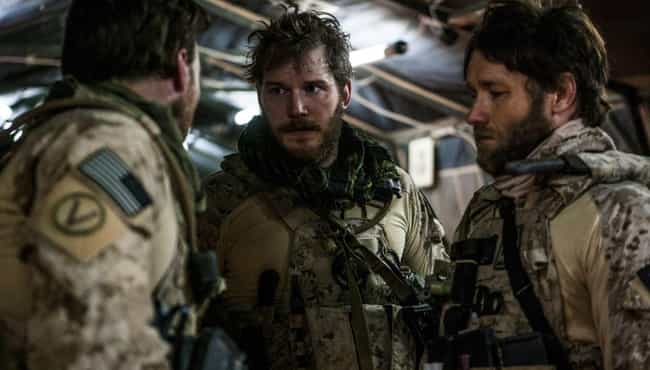 CIA operatives called the interrogation scenes in the movie "totally inaccurate," while countless officials have objected to the way in which the film portrays Enhanced Interrogation Techniques as leading to the bin Laden raid. Even Republicans have confessed that this form of torture did not really lead to bin Laden's courier, despite being portrayed so in the film. In fact, according to the former director of the CIA, the name of the courier came from a detainee who wasn't even in CIA custody.
see more on Zero Dark Thirty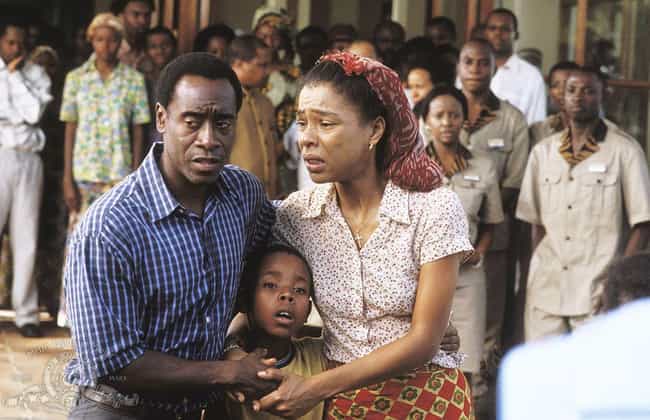 This film, starring Don Cheadle, had a classic Hollywood ending that was much more pleasant onscreen than in real life. The refugee camp shown at the film's close looked like a safe haven for the characters. In reality, that refugee camp was "run like a prison." The children looked like they had been starving because, unlike in the movie, they had to fight for food.
see more on Hotel Rwanda