Weird History
The Favorite Foods Of 15 Historical Figures

Updated September 18, 2019
5.7k votes
1k voters
54.7k views
15 items
List Rules Vote up the historical figure with the tastiest cravings.
The favorite foods of historical figures - from world leaders, to great thinkers, to musicians, authors, and scientists - are a bit surprising. But their cravings are certainly humanizing. Abe Lincoln, for example, was a legendary president, but he also loved bacon. The favorite foods of presidents speak to their personalities and experiences, while other famous foodies seem to have enjoyed old classics and luxurious fare as well.
Some historical foods hardly seem edible, but you never know. Maybe some older fare is still delicious.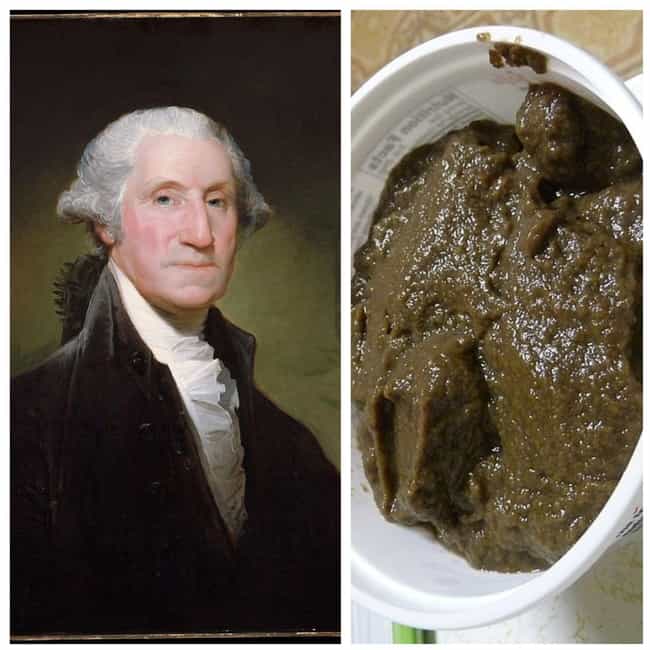 Mushroom ketchup, an oft-used colonial seasoning, was one of George Washington's favorite meal supplements. He began using the sauce during his military service; it was particularly popular among 18th-century troops and didn't include any tomatoes. Made of mushrooms, anchovies, and horseradish, Washington's preferred meal flavoring was sometimes called English catsup.
Age: Dec. at 67 (1732-1799)
Birthplace: Virginia, United States of America
Did this favorite food surprise you?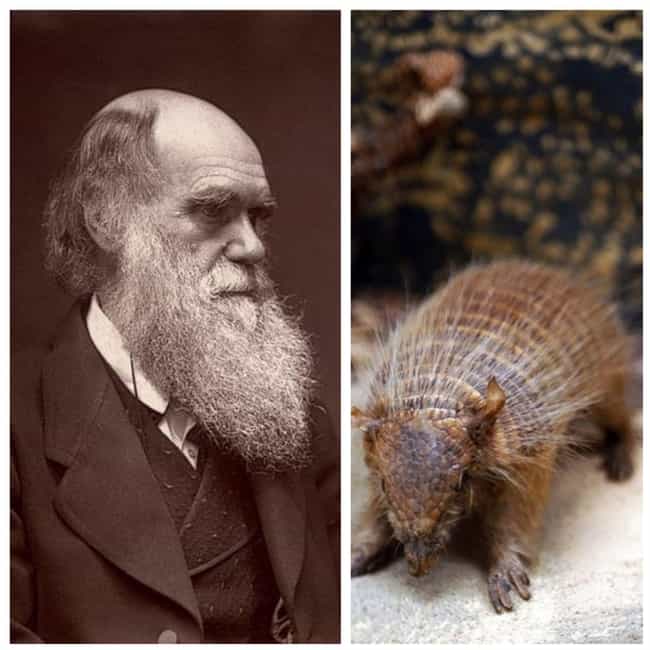 Charles Darwin liked to taste test what he discovered. The scientific innovator made a practice of eating the exotic animals he encountered, and he even enjoyed the armadillo he was given aboard the HMS Beagle. According to Darwin, the armadillo tasted and looked "like duck," but he also enjoyed puma which may have been "the best meat [he] ever tasted."
Age: Dec. at 73 (1809-1882)
Birthplace: The Mount, Shrewsbury, United Kingdom
Did this favorite food surprise you?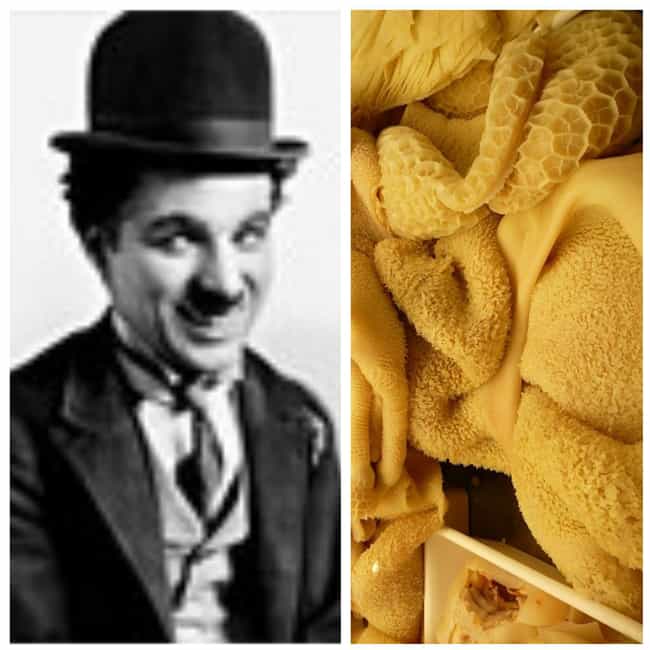 Charlie Chaplin apparently had three favorite dishes - stewed tripe, lamb stew, and curry. He became accustomed to stewed foods in childhood. Chaplin's wife used to cook his favorites on Tuesdays. Chaplain's son, Michael, called the meals "things [Chaplain] must have had, or wished he'd had, as a kid in South London."
Age: Dec. at 88 (1889-1977)
Birthplace: Walworth, United Kingdom
Did this favorite food surprise you?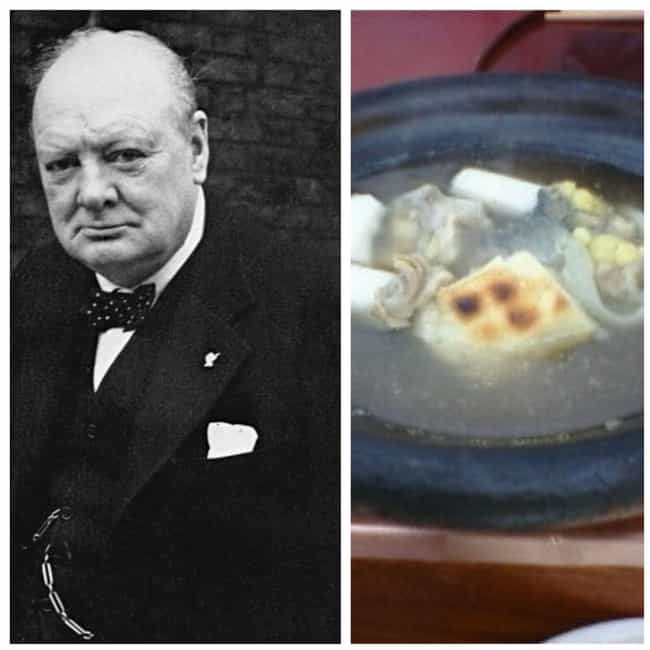 Winston Churchill enjoyed good cigars and good food, and turtle soup was one of his favorite meals. The British prime minister enjoyed the flavorful broth so much that he brought it along during travels.
Reportedly, Churchill acquired a taste for turtle soup while serving as first lord of the admiralty during World War I. The British leader even served turtle soup to Franklin Roosevelt.
Age: Dec. at 91 (1874-1965)
Birthplace: Blenheim Palace, United Kingdom
Did this favorite food surprise you?