Weird History
Famous Historical Figures Most People Have No Idea Lived At The Same Time

Updated August 26, 2019
100.7k views
16 items
History is a murky concept at best, and it gets murkier the further back one goes. That's why it's often so surprising to learn about famous historical figures who lived at the same time, let alone historical moments that happened at the same time. Sometimes, it's even more surprising to learn about historical figures who were born at the same time, which, rude as it may sound, often gives one a true sense of just how damn old some people are!
History is full of amazing paths that crossed. Thanks to all the famous world leaders who were alive at the same time, humanity has had some unlikely friendships throughout history, like the one between Elvis and Nixon, who invented the war on drugs. As they say, it's a small world, after all, and it also happens to be a world filled with interesting people - many of whom walked the Earth at the exact same time.
Martin Luther King, Anne Frank, And Barbara Walters Were Born The Same Year
The 20th century was a tumultuous time in which several of history's most influential figures made their mark. It has ensured that certain birth years are absolutely "stacked" when it comes to notables. The year 1929 is one such year. Right away, on January 15, civil rights leader Martin Luther King Jr. was born, followed by author and Holocaust victim Anne Frank on June 12. Then, legendary TV journalist Barbara Walters was born on September 29 that same year.
Although several other important figures were born in 1929, these three in particular are interesting because they each appear to belong in different eras. Frank made her mark before and after World War II, King Jr. changed the world in the '60s, and Walters was active up until she retired in 2014!
Abraham Lincoln And Charles Darwin Were Born On The Same Day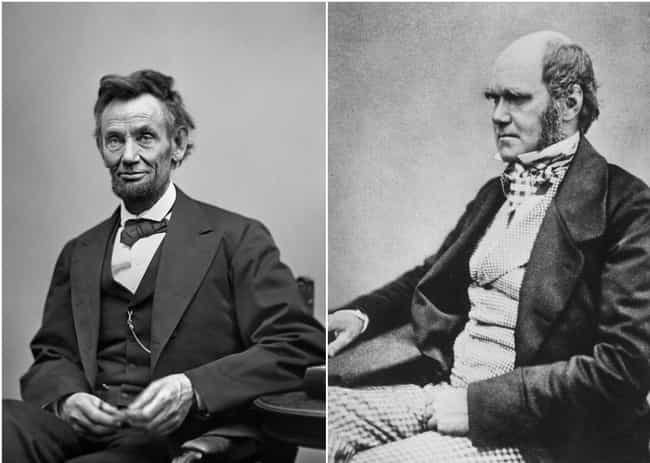 Both men were born the exact same day, February 12, 1809.
Queen Elizabeth II Was Born The Same Year As Marilyn Monroe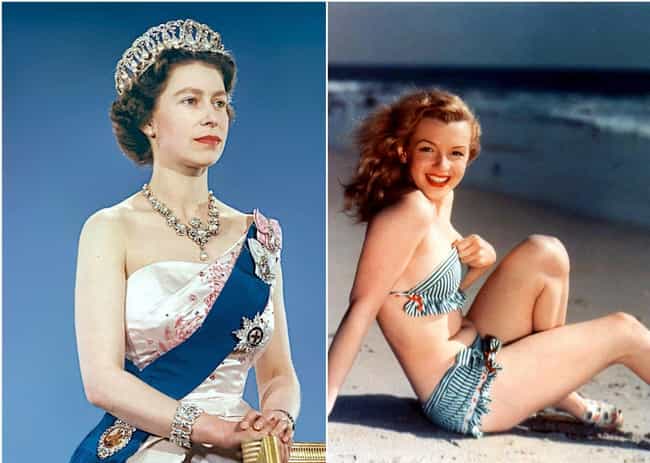 Queen Elizabeth II and Marilyn Monroe are two of the most important female icons of the 20th century, albeit for entirely different reasons. Queen Elizabeth, born on April 26, 1926, is the longest reigning monarch in British history. Monroe's reign as the queen of Hollywood was, tragically, quite brief. She was born Norma Jean Mortenson less than two months after the future Queen, on June 1, 1926, and died on August 5, 1962 at the age of 36.
Leonardo Da Vinci Was A Year Younger Than Christopher Columbus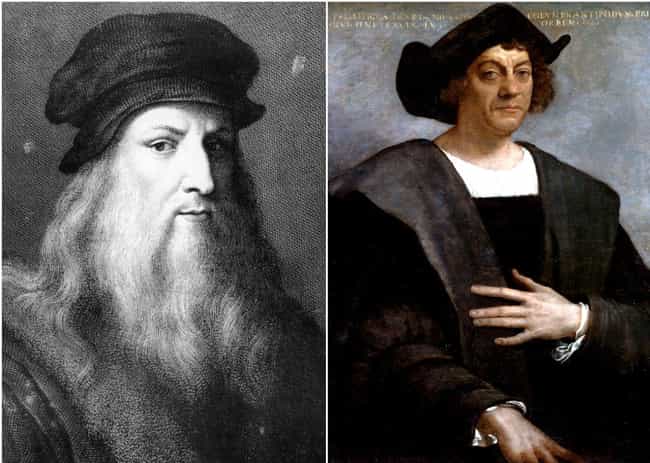 Leonardo da Vinci is the definitive figure of the Italian Renaissance and Christopher Columbus is known as the man who brought the world into the modern age with his discovery of the New World. One would think that da Vinci was born long before Columbus, but he was actually a year younger! Columbus was born sometime in 1451 in Genoa, Italy. Elsewhere in Italy, Da Vinci was born on April 15, 1452, less than a year later.