Weird History
Here Are 12 Historical Hoarders Who Took "Collecting" To The Next Level

Just as there were a number of historical figures who suffered from depression, there are several who were hoarders. While a fine line exists between hoarding and collecting, there's an obsessive compulsive element to hoarding that distinguishes the two. Some historical figures were obviously hoarders, whereas some teeter on the border. From Andy Warhol to the Collyer Brothers, their collections vary vastly in content and size. But one thing is for sure—these famous people sure did have a lot of stuff.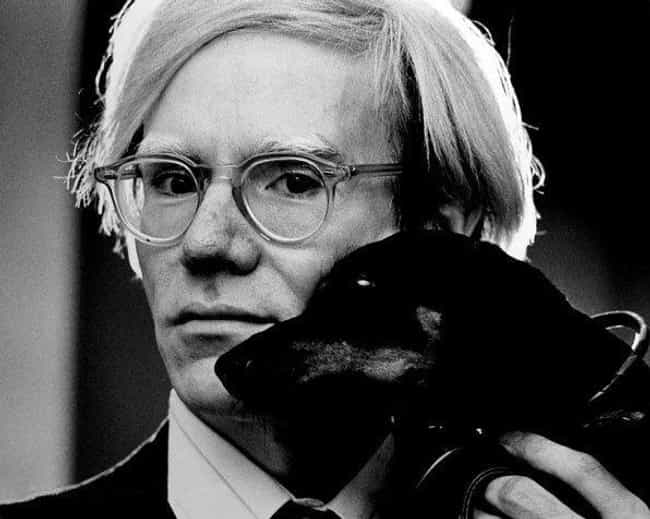 Illustrator, writer, and director Andy Warhol was famous during the '60s for pushing aesthetic boundaries and challenging artistic norms, but he was also reportedly quite the hoarder. Warhol kept "time capsules" during the last years of his life, which were essentially boxes full of random items. After Warhol's death in 1987, executors of his estate discovered over 600 time capsules, containing half a million objects. Warhol held on to "bills he had not yet paid... junk mail, even [an] old pizza crust... [He] put dates on them."
In his journals, Warhol wrote that he had a hard time throwing things away. He may have believed that one day the things he kept would be worth something, including one of the leaking cans of Campbell's soup.
see more on Andy Warhol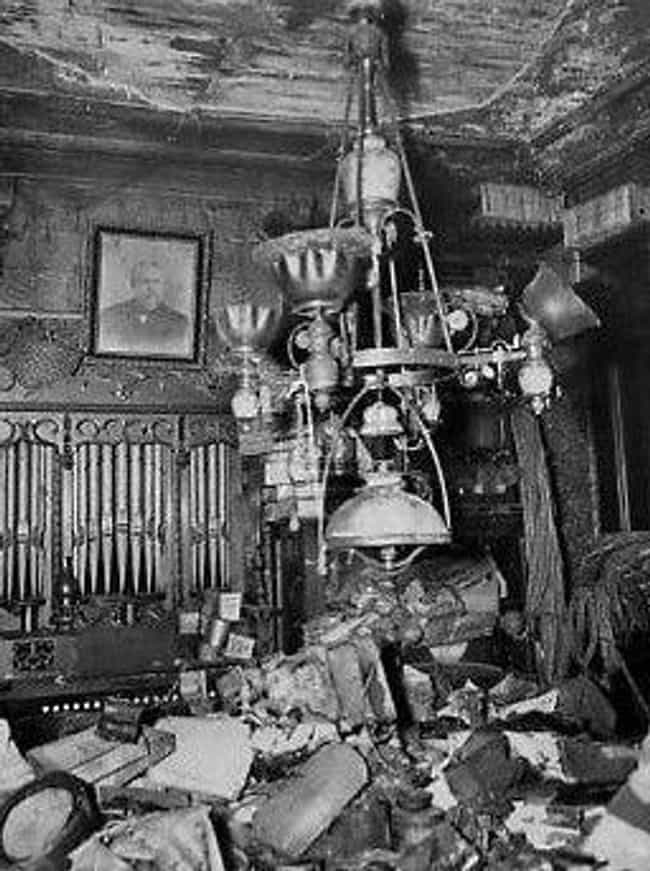 The Collyer Brothers Were Killed By Their Hoarded Items
During the 1930s and '40s, Homer and Langley Collyer lived in a brownstone in Harlem, where they collected massive amounts of junk. Born during the 1880s, the brothers lived in the home with their mother until she died in 1929. Homer and Langley were both college educated and remained in touch with the outside world until Homer had a stroke in 1932. Homer was left legally blind, and Langley quit his job to care for his brother. The two became increasingly isolated. Homer's health continued to deteriorate. He was eventually unable to move due to arthritis, but he never sought medical help. The brothers had no income, got water from local parks, and rigged their car to provide them with electricity. Langley only left the apartment at midnight to shop and run errands.
In 1947, neighbors called the police to report a putrid smell coming from the Collyer home. When the authorities arrived, they had to enter the residence through a window because the door was barricaded by debris. When a policeman finally got into the Collyer home, he found Homer Collyer's body. There were rumors that Langley fled, but three weeks later, authorities also discovered his body in the apartment. Langley was only ten feet away from Homer, but with the amount of debris in the home, it took weeks to find him. Authorities theorized that Langley was crawling through one of the tunnels of junk in the apartment when it collapsed, killing him and leaving Homer alone and helpless. Homer most likely died of starvation after Langley was no longer able to care for him.
As the Collyer brother's home was emptied, authorities sifted through over a hundred of tons of junk. They found jars of human organs (their father was a doctor, and they likely inherited them from him), thousands of books, a fold-top horse carriage, musical instruments, yards of fabric, and a car chassis, among many other items. The brownstone was in such horrible condition that it was torn down a few months after the Collyer brothers' deaths. There is now a small park named for them atop the site of their former home.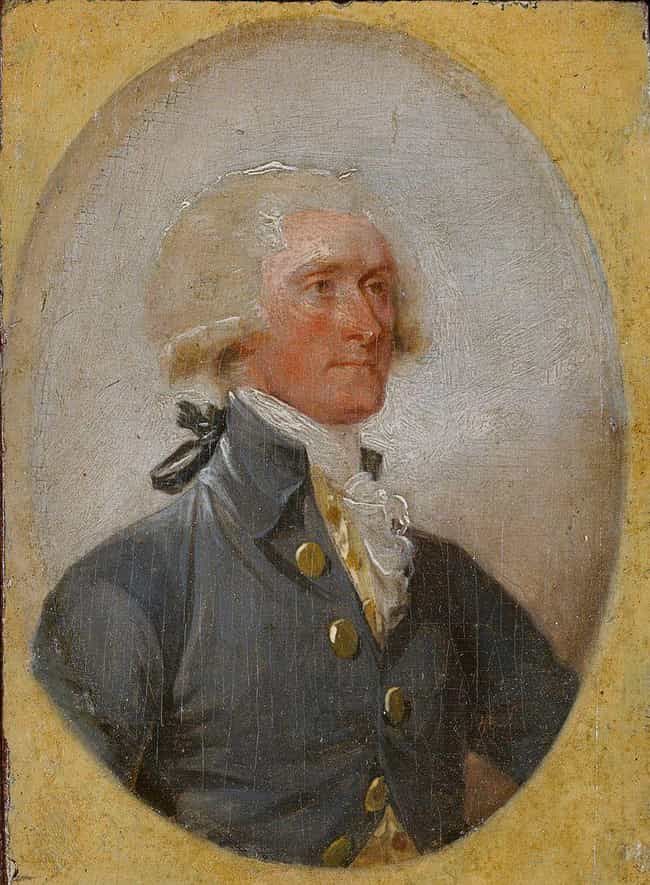 Thomas Jefferson loved books and spent his life collecting as many as he could. When his family home, Shadwell, burned in 1770, he wrote to a friend about how heartbroken he was over the loss of his books. According to Jefferson, "every paper I had in the world, and almost every book [was lost]. On a reasonable estimate I calculate the cost of the books burned to have been £200 sterling," which equals over $37,000 today.
While serving as ambassador to France, Jefferson obtained thousands of books, which he sent back to his home at Monticello. By 1814, he had the largest book collection in the United States, in large part because the Library of Congress's collection was destroyed during the War of 1812. Jefferson offered to sell his books to Congress, and they took him up on his proposition in 1815. They paid $23,950, or about $350,000 today. When another fire broke out in 1850, two-thirds of his almost 7,000 items were destroyed. After selling his books to the government, Jefferson started collecting again and did so until his death in 1826.
see more on Thomas Jefferson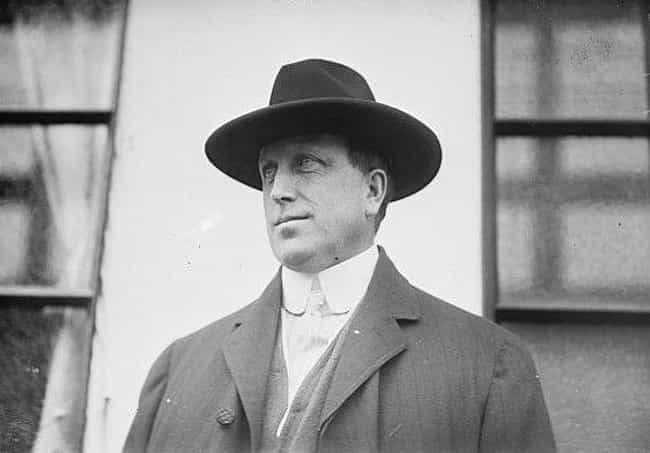 Politician, businessman, and newspaper publisher William Randolph Hearst made millions of dollars during his lifetime. He spent that money amassing a large number of items. During the late 19th and early 20th centuries, Hearst collected art. His collection alone likely made up 25% of the global art market during the 1920s and 1930s. In addition to art, he collected everyday items like "doorknockers, warming pans, tile stoves, musical instruments, pipes, and lanterns" as well as other furniture and antiques. He even purchased a Spanish monastery, which he crated to transport back to the United States. Unfortunately, much of the monastery didn't make the trip because the shipment was quarantined in Europe.
With Hearst's affinity for collectibles, many of his items went directly into storage upon their purchase. When his company experienced financial difficulties during the late 1930s, half of his collection was sold to other collectors and museums. Today, you can see some of what he retained at his former home, now a national and state historical site in California.
see more on William Randolph Hearst